ATLANTA – A 20-year-old who has been homeless for most of his life found his place on stage.
For one night a year, donors filled the Buckhead Theatre for A Night of Broadway Stars fundraiser performance. It was a night when Broadway's biggest stars came together under the direction of lyricist and composer Neil Berg.
The event celebrated the homeless children at Covenant House Georgia who are now independent adults trying to find their way.
On Thursday, 20-year-old Christain Finley sang a solo with Broadway stars.
At 17, Christain chose to leave his home. Three years later he said, looking back, he felt the streets were more manageable.
"We were always either rooming with family members of getting kicked out because my mom was in some relationship," Christain said. "She would be being beaten and abused or whatever, and we would be running or having to leave … so we never anchored."
Before the performance, a friend told Christain "You gonna have a hell of a story," to which Christain responded, "why should I have a hell of a story? I have a regular story."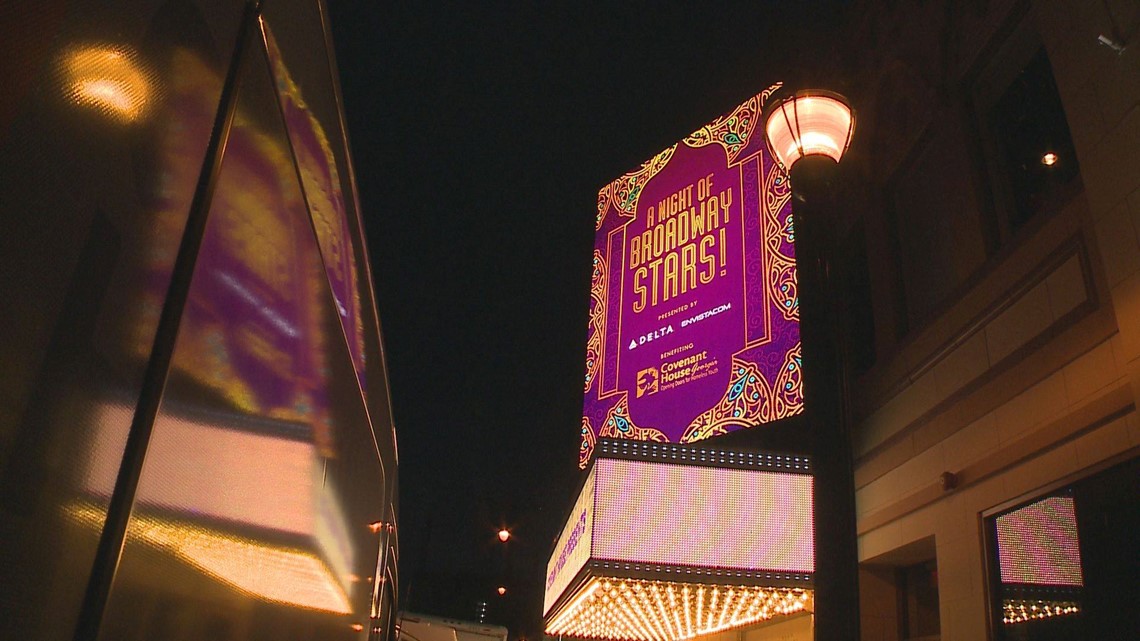 But Christain knows his night will end at the same place it began - Covenant House.
Each day at Covenant House starts with community. Christain's been at the youth shelter for 3 months after being homeless for almost his entire life.
"It's very important for me to remain myself," he said. "I just got a job, and this is a job that I've never done before."
Consistency matters to Christain, even when he steps on the stage. The fundraiser performance gives Christain a night to get direction from Broadway veterans.
"I love music with all my heart," Christain said. "It's the blood that runs through my veins but as far as what it being what I'm able to be, it may not be."
"[Thursday], is one night. It's a night where we celebrate them," Jennings said. "It's a night where they get to express themselves but it's one night and every other night, for a lot of them, is very difficult."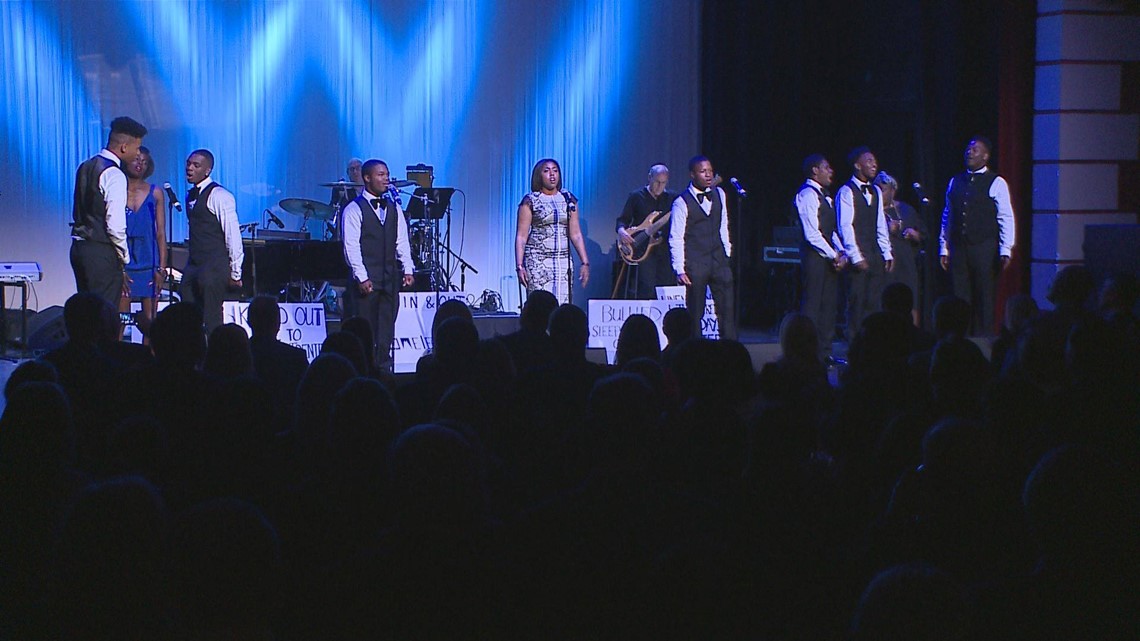 A Night of Broadway Stars was a show where Christain and the residents could unveil their voices. But it is not, he said, where he'll find his path.
"I think what won't be obvious about me is where I'm going," Christain said.
During their number, the residents held up signs describing who they were and on the back, who they now are. Christain's first side read "homeless," but when he flipped it to show where he is now, it read "musician, stable, and moving forward."
Christain is trying to save enough money to go back to school so he can study music science.