SPALDING COUNTY, Ga. — The Spalding County Sheriff's Office is investigating the homicides of two people whose bodies were found in a burning pickup truck Tuesday afternoon.
The pickup was found on Jackson Road. The Spalding County Fire Department put out the fire.
It is a case that, as of Tuesday night, had no IDs of the victims, and few clues to lead to any suspects.
According to Sheriff Darrell Dix, at about 12:30 p.m. someone driving on Jackson Road near Wallace Road saw smoke coming from behind some trees, and called 911.
Spalding County firefighters found a truck on fire, at the end of a short path in a small clearing, out of sight from Jackson Road. As they were putting out the fire, they saw the bodies of two people in the bed of the pickup.
"The bodies are both badly burned," Sheriff Dix said late Tuesday afternoon, and he said it was impossible to identify anything about them.
Dix believes someone set the fire maybe an hour or so before the 911 call from the passerby, and that the person who set the fire is someone who knows that off-road path into the woods.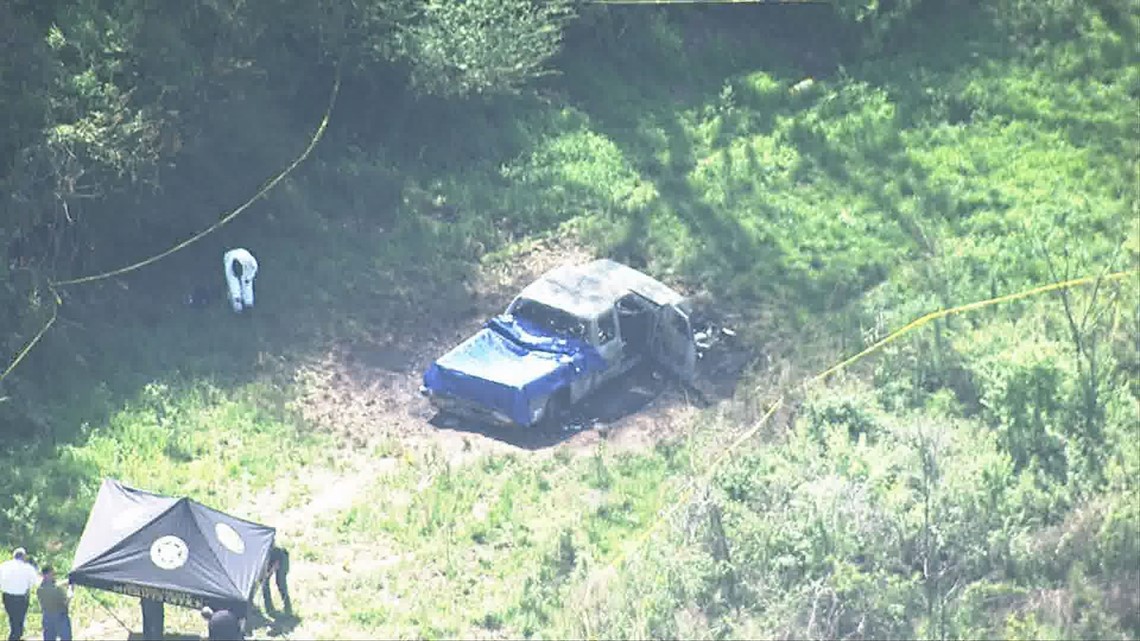 "We believe it was somebody that knows the area," Dix said. "The vehicle was carried in to where it was at. It was done there on purpose."
The Sheriff said there was no license tag on the pickup.
Jackson Road is a country road, but it's about a mile and a half from I-75 Exit 205, so it is a road that is often busy with traffic.
The Sheriff is hoping someone might have seen something important to the case and perhaps didn't realize, at the time, that what they saw would later be connected to the investigation.
Nearby residents, like the Sheriff, are hoping potential witnesses come forward.
"Two bodies in the car, I mean, that's horrible," said one resident named David, who didn't want his last name used. "It's just scary for something like this to happen down here."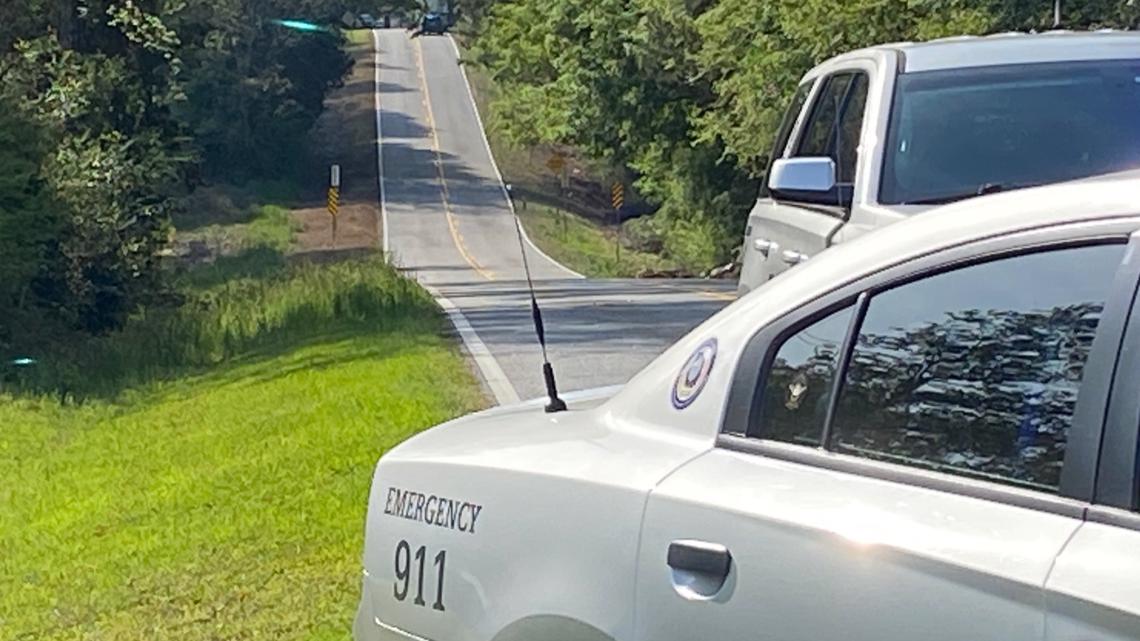 Investigators are watching for any missing persons reports that might come in, now, from Spalding County and beyond.
And they're hoping the autopsies, at the GBI Crime Lab in DeKalb County, reveal more about the two people who were killed, and how they were killed.
The investigation into who's responsible is just getting underway.
The number to call to talk with a deputy at the Spalding County Sheriff's Office is 770-229-9911.