SANDY SPRINGS, Ga. — A new Seniorly study shows family caregivers in Georgia rank as the fourth-most burned out in the nation.
With Alzheimer's disease expected to increase by 26.7% by 2025, there are things caregivers can do to avoid feeling that burnout.
Kathy Alvarez is a caregiver herself. She and her sisters take care of her 89-year-old mother who is entering the late stages of Alzheimer's Dementia. As a yoga instructor, she uses her skill to bring yoga to those with the disease, and their caregivers.
"There's a lot of guilt involved with caregiving," she said. "You don't feel like you're doing enough. It's exhausting work."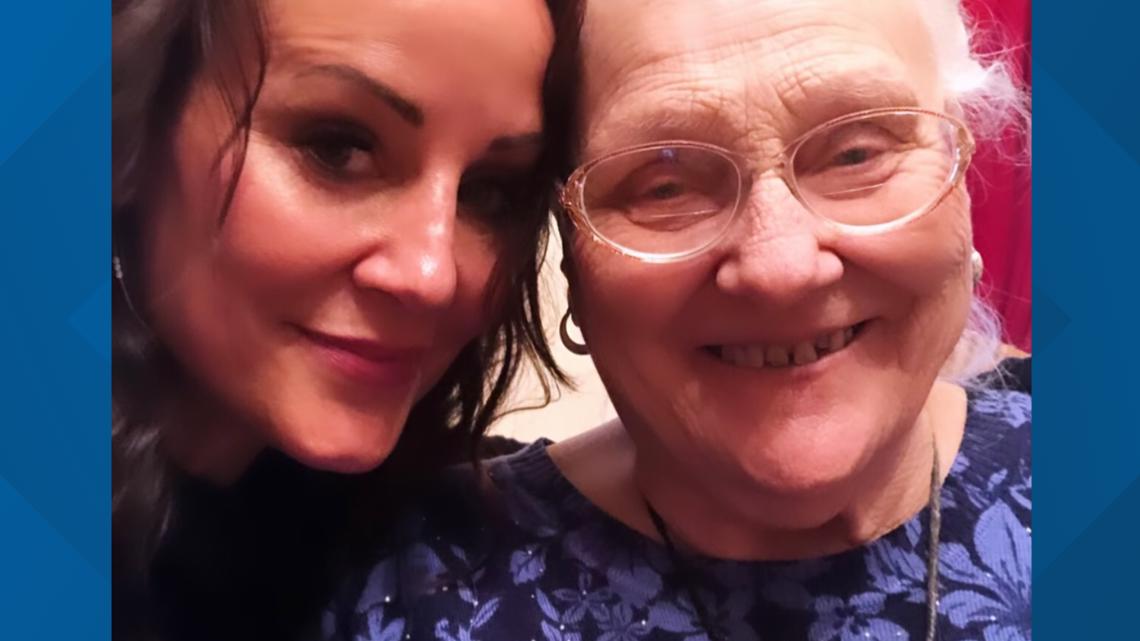 On Wednesday afternoon, she was teaching yoga to seniors with Alzheimer's at adult day center Town Square in Sandy Springs.
"When I first went through yoga training, I was going to fitness centers and studios and I didn't find the fulfillment that I wanted. That's when I reached out to the Alzheimer's Association to be a volunteer. I wanna bring a yoga program to the people with a diagnosis as well as caregivers," she said.
She's a caregiver on and off the job. She said it is important to take care of yourself in the process.
"Self care is not selfish," she said. "My sisters are basically learning to be nurses because they try so hard. There's so much emotion there. So much compassion. It's overwhelming at times."
Margaret Thompson can relate to those feelings. Her husband, Albert, is one of Alvarez's yogis.
"You begin to lose a piece of your partner because you notice the changes," Thompson said. "I think emotionally, I found something that's therapeutic for me. I do leaf art because I found that I needed something to decompress to help ease the journey a little bit. I found something for me and I also include him in it. Usually I do the art and do festivals and he comes with me."
The study highlights some of the reasons why Georgia caregivers have ranked fourth for most burned out in the nation.
It states that 44.8% of caregivers in the state have two chronic health conditions and 15% are mentally distressed.
Gerontologist and Executive Director of Town Square, Mary Caldwell says those are a few reasons why caregivers must care for themselves, too.
"We know what helps, and what helps is you have to treat the dyad," Caldwell said. "A dyad is a person living with a chronic disease and their primary care partner. In most instances we are only treating the disease in the one partner that has the diagnosis. But really we need to provide education, support, and resources to both of those members."
According to the Alzheimer's Association, there are more than 150,000 people over the age of 65 living with Alzheimer's in Georgia, and more than 343,000 people providing unpaid care for them.
The study shows $7,424 - or more than 10% of the household income - is spent annually out of pocket.
"People think it's mostly adult children caring for parents," Caldwell added. "That does exist. But I see more couples because we're living longer. So people are aging more in their marriages. Marriages are lasting longer. Marriages are having to withstand challenges like this. So we have to support everybody.
To help with stress, caregivers have some advice.
"A weekly meditation or yoga program," Alvarez said. "It's going to help you with depression, it's going to help with anxiety and it's going to give you the energy to continue to give all for your loved one."
Alvarez teaches yoga at Town Square on Monday and Wednesday, and the other days at Skylark adult day center. She's also in Marietta on Monday and Johns Creek Tuesday, Thursday, and Friday. She also does a virtual class with the Alzheimer's Association every Friday at 10 a.m.
Meanwhile, Thompson suggested joining a support group, and finding an activity that provides some self-care.
"I do leaf art because I found that I needed something to decompress," Thompson said. "I can't tell you how much that has helped me navigate this journey. I took a girl's trip. I started going to the support group. We had outings, we would go places, and a lot of the activities at time, Albert would come with me."
More findings from the study: The top 10 states for caregiver burnout are Florida, Arizona, South Carolina, Georgia, Delaware, Texas, Tennessee, Idaho, Hawaii, and Louisiana. Notably, six of the top 10 are southern states.
Twenty-three percent of caregivers say their own health has declined, 85% report mental distress, and during the pandemic 50% had serious suicidal ideation.
Sixty-one percent of caregivers are women, 75% of women aged 45-54 work, and a mother's lifetime earnings will decrease 15% due to caregiving.
The Alzheimer's Association provides a 24/7 helpline number for people in need of resources or a listening ear: 800-272-3900.