ATLANTA — Atlanta Police issued a warning after a local woman's address was repeatedly exploited in a Facebook Marketplace scheme.
According to Katie Bennett, more than 40 individuals have shown up at her home since a washer and dryer were first posted by an unknown person on the social media platform.
The sale price is listed as $250.
"They're very shocked at first when I say I'm not selling something," Bennett said, "and they say, 'Oh, but I've paid, and this is the address.'"
The ordeal began in June when the first individual showed up.
"Someone came to the door and was showing me a listing and said they were here to pick up a washer-dryer, and I said no, this must be the wrong house," Bennett said.
This marked the beginning of a recurring saga. Four more buyers arrived that day, followed by a steady stream of visitors in the subsequent days. Many claimed they either paid a deposit before arriving or the full $250 sale price.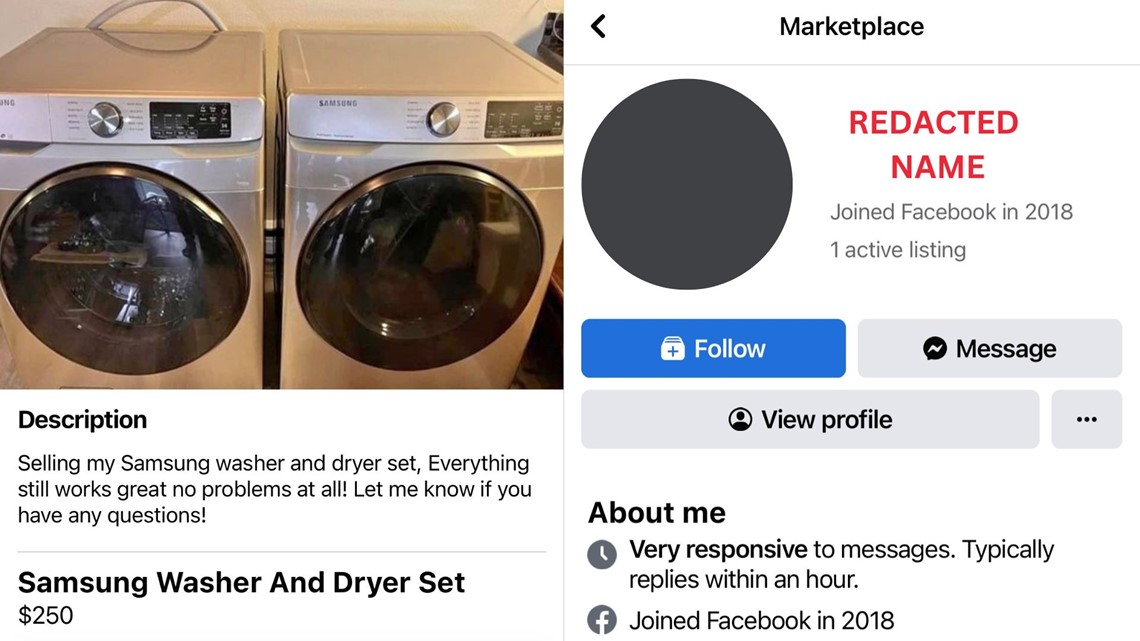 Now several weeks have passed and unsuspecting buyers have continued to show up. Each arrives after falling victim to the fake advertisement. Many of them have been captured on Bennett's doorbell camera as they walk up to her Peachtree Park neighborhood home.
"It's typically someone who shows up with a truck or a trailer, or they're looking at the address, they seem confused," Bennett said.
Determined to put an end to this scam, Bennett opened a case with Facebook, filed a report with the Atlanta Police Department, and she attempted to reach out to the individual responsible for the fake listings. However, the perpetrator proved elusive, constantly changing profiles and reposting fraudulent listings.
Now Bennett has a sign in her yard to alert visitors that the listings were fraudulent. She even affixed another sign to her front door, hoping to thwart any further confusion.
"It's taking up a lot of time, and I don't see an end in sight," she said.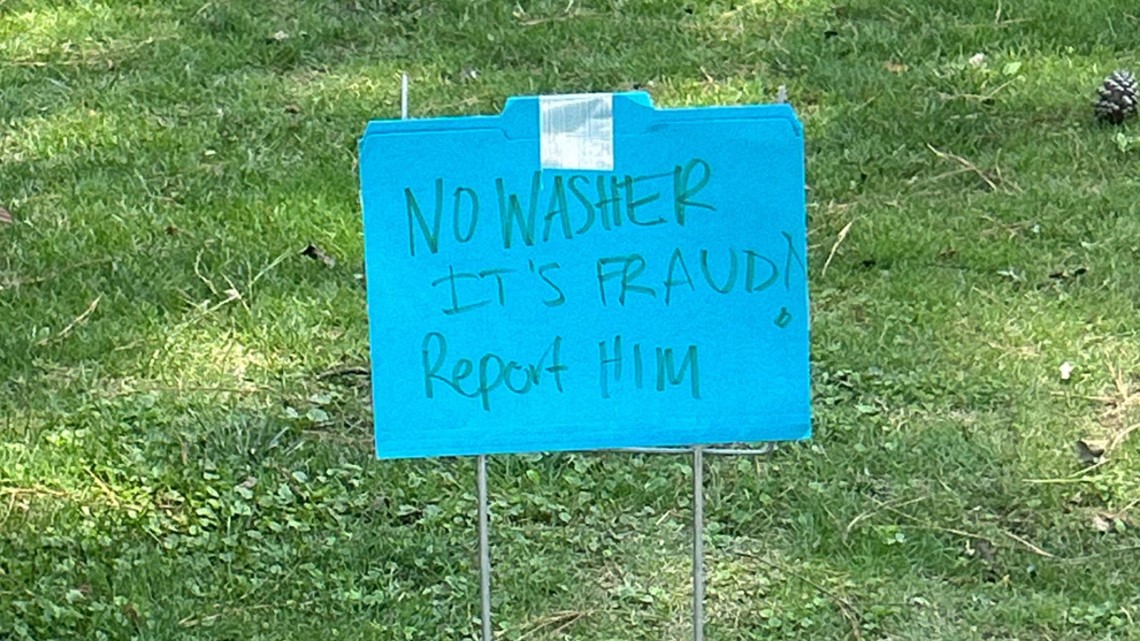 Atlanta Police tell 11Alive the situation is being investigated and they have advice for online shoppers. Buyers should never make advance payments for goods and services on platforms like Facebook Marketplace. Furthermore, if someone falls victim to a swindle similar to this, they are encouraged to report it to the police.
Bennett hopes that by sharing her experience, other potential buyers can avoid falling into the same trap. The lesson here is clear: stay cautious, verify details, and ensure the legitimacy of online transactions before making any payments.