WASHINGTON — Smoke from Canada's wildfires has blanketed New York City in an orange haze and caused a slew of air quality alerts for other East Coast cities on Wednesday.
The thick smoky veil engulfed New York City's iconic skyline, Times Square and even the Empire State Building. It also delayed some flights Wednesday, sent school recesses indoors, forced the cancelation of events and prompted people to fish out pandemic-era face masks.
While Canadian officials asked other countries for additional help fighting more than 400 blazes nationwide that already have displaced 20,000 people, air quality with what the U.S. considers hazardous levels of pollution extended into central New York and northeastern Pennsylvania. Massive tongues of unhealthy air extended as far as North Carolina and Indiana, affecting millions of people.
As photos and videos emerged on social media, some likened the city's appearance to a "dystopian nightmare."
U.S. National Weather Service meteorologist Zach Taylor said the current weather pattern in the central and eastern U.S. is essentially funneling in the smoke. Some rain should help clear the air somewhat in the Northeast and Mid-Atlantic this weekend or early next week, though more thorough relief will come from containing or extinguishing the fires, he noted.
New York Gov. Kathy Hochul said 1 million N95 masks would be available at state facilities. New York City Mayor Eric Adams told residents of the United States' most populous city to limit outdoor activities and parks officials closed beaches as smoke smudged out the skyline.
Before and after photos of New York City's most recognizable markers show the unbelievable spread of the wildfire smoke:
Top of the Rockefeller Building view: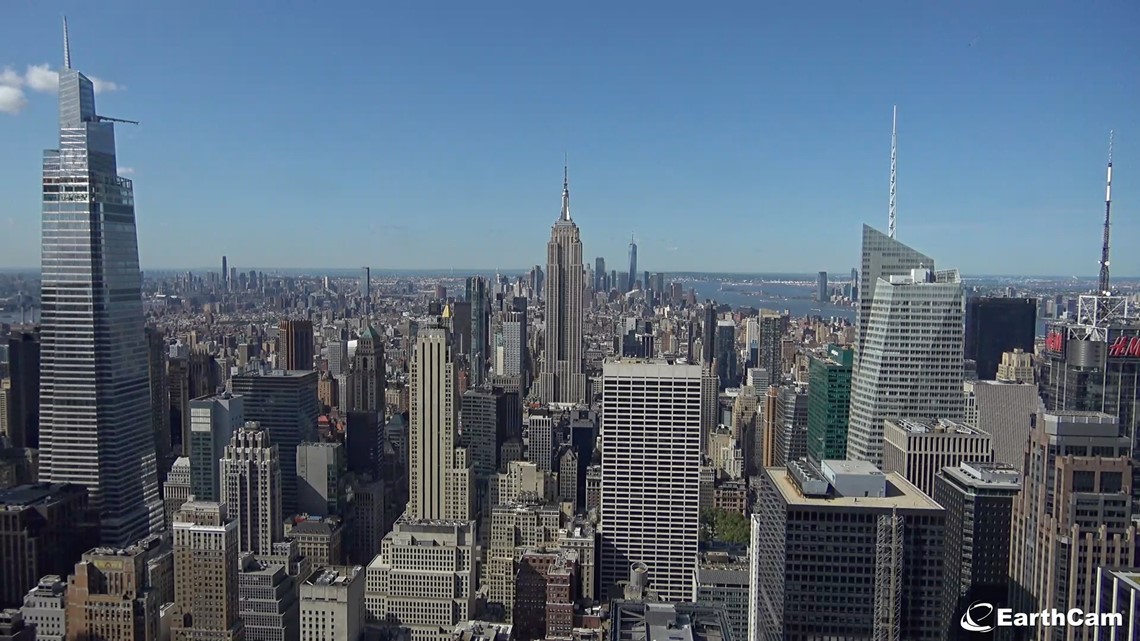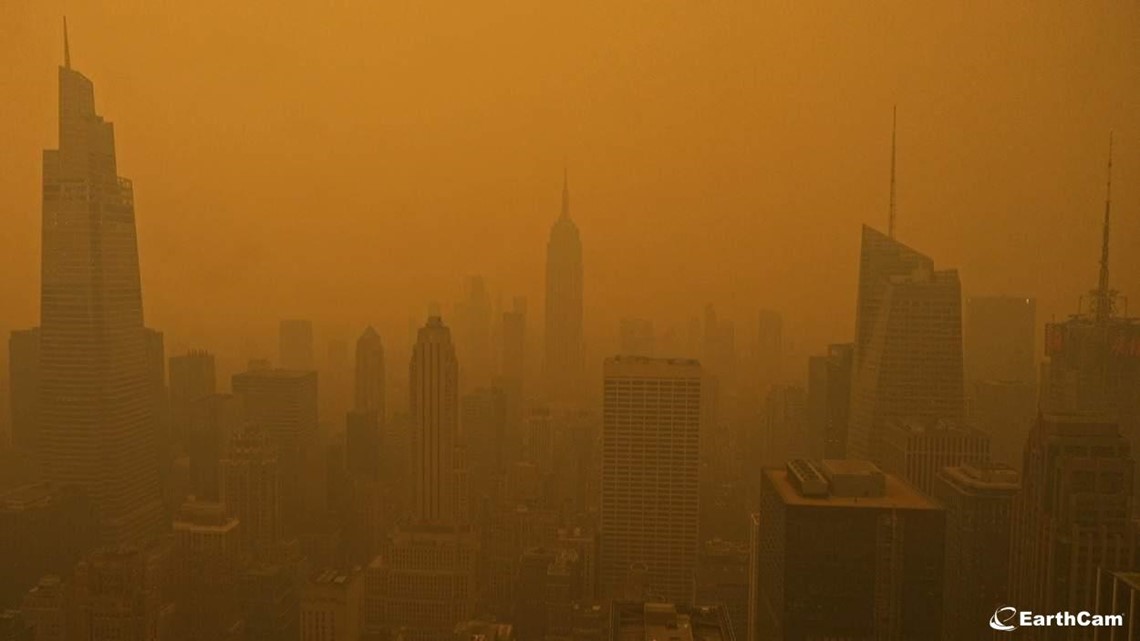 World Trade Center view: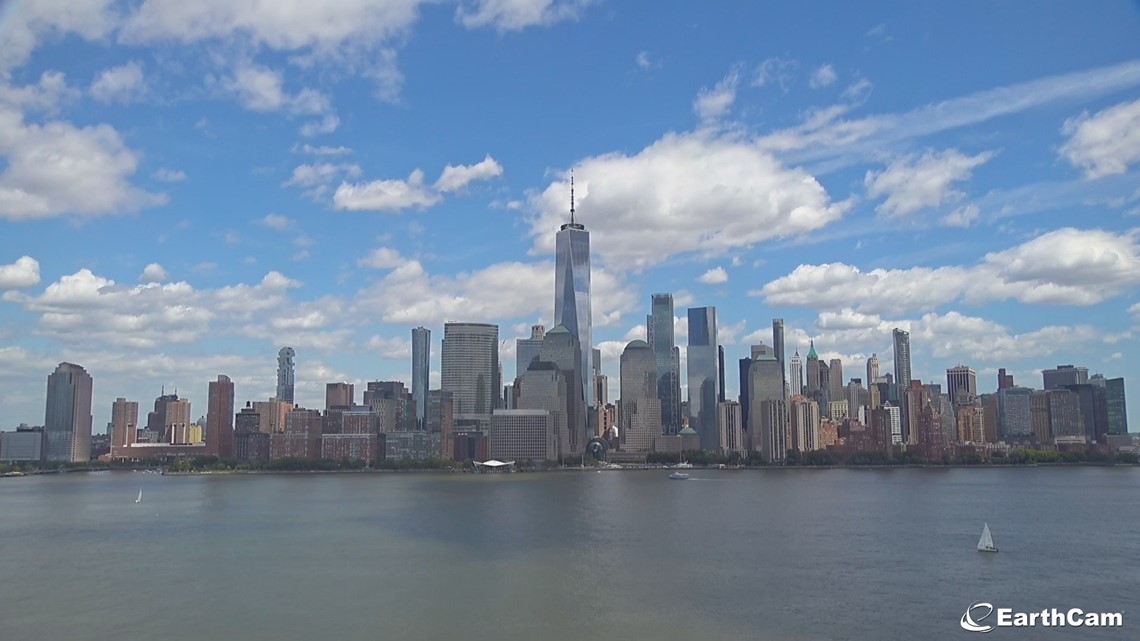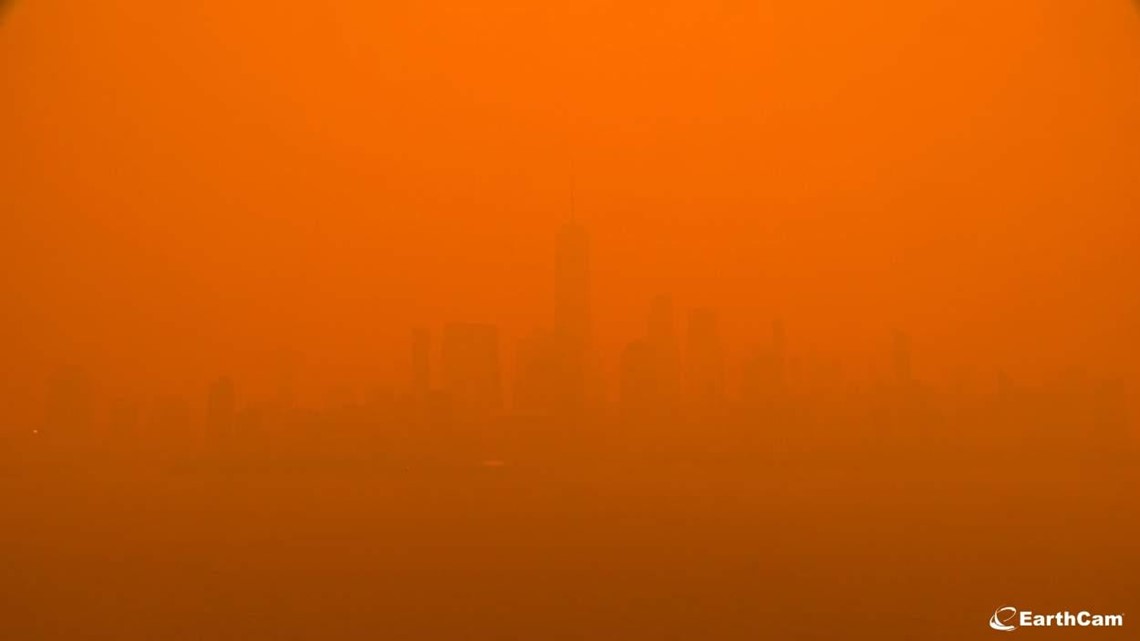 Times Square view: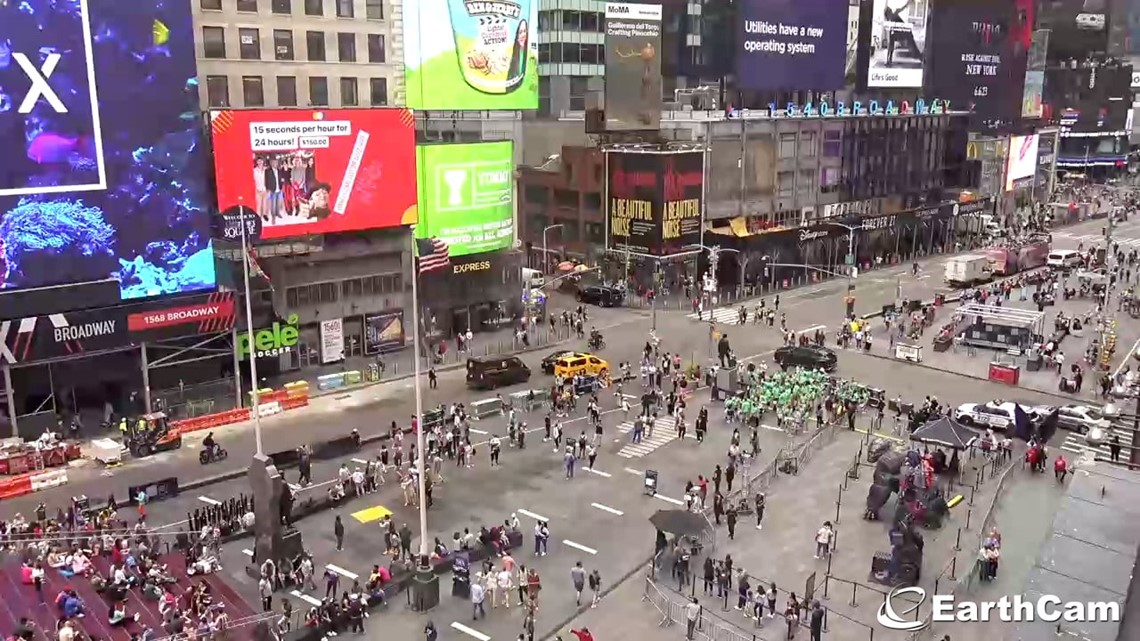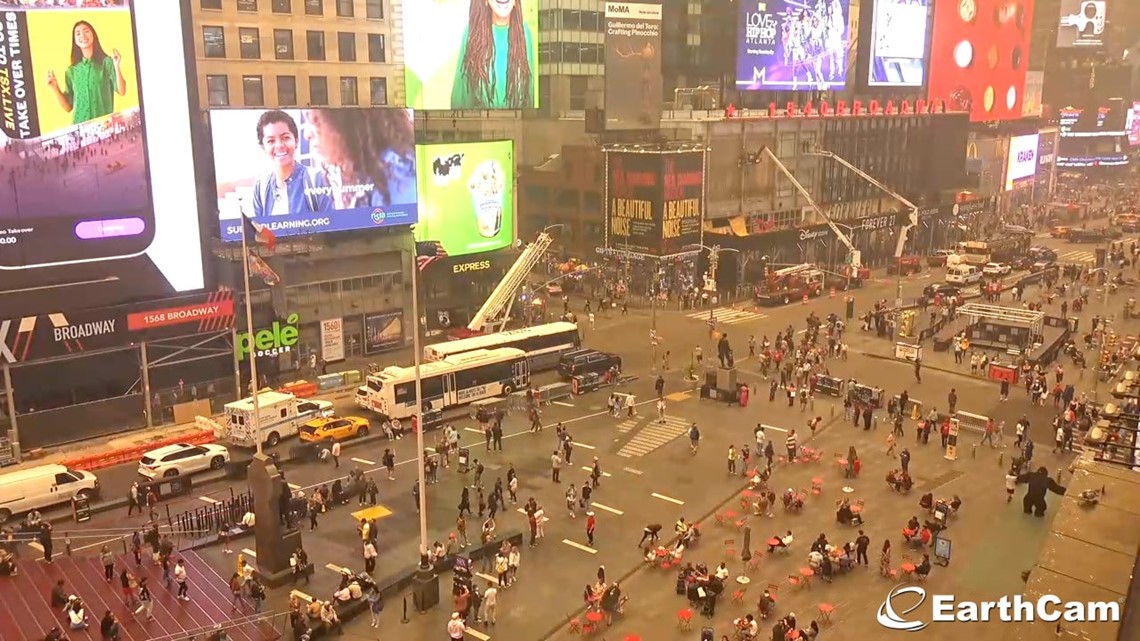 New York Harbor and Statue of Liberty view: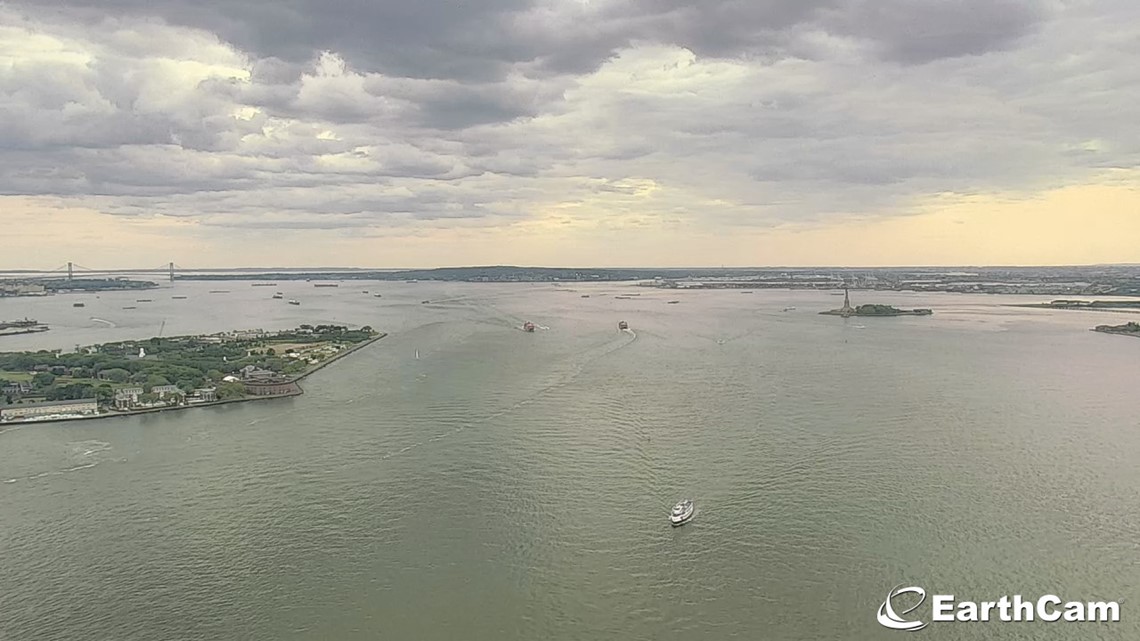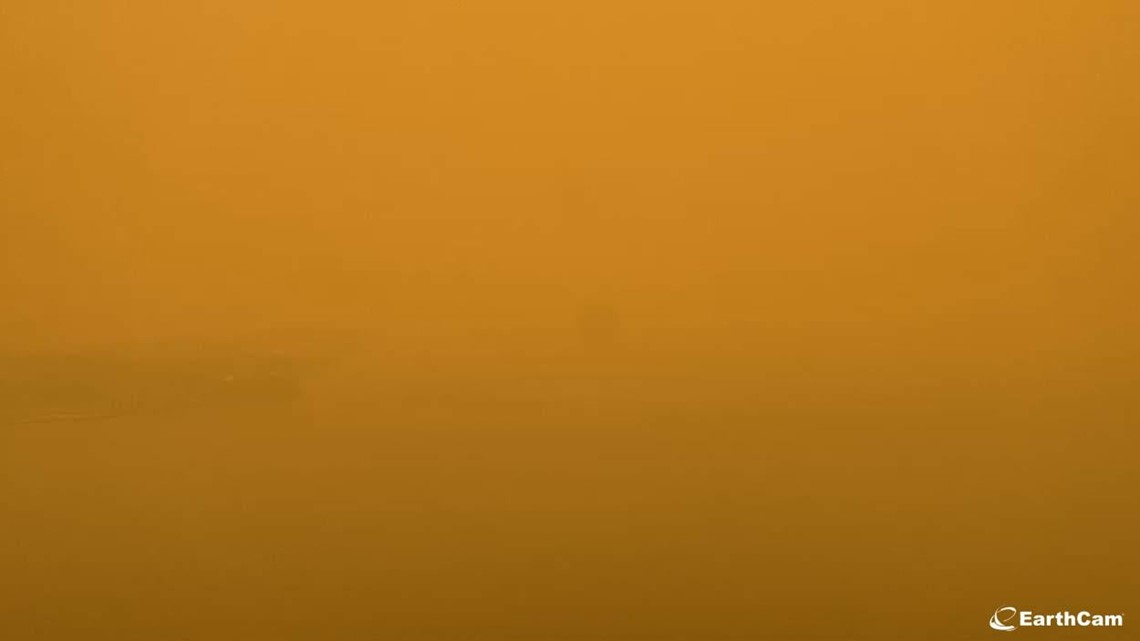 Empire State Building view: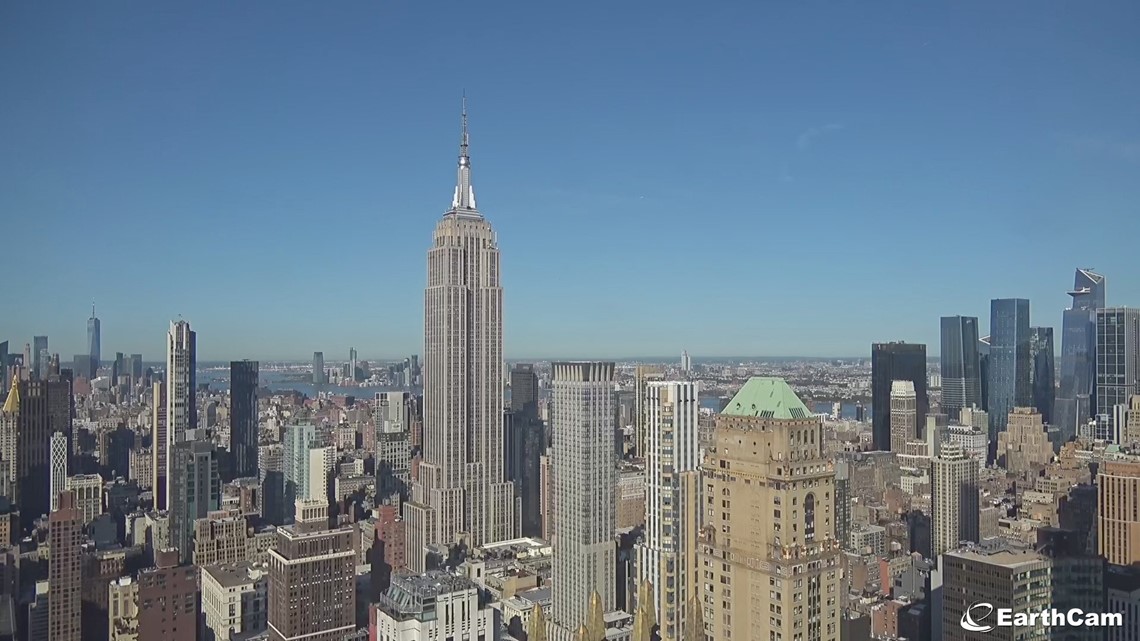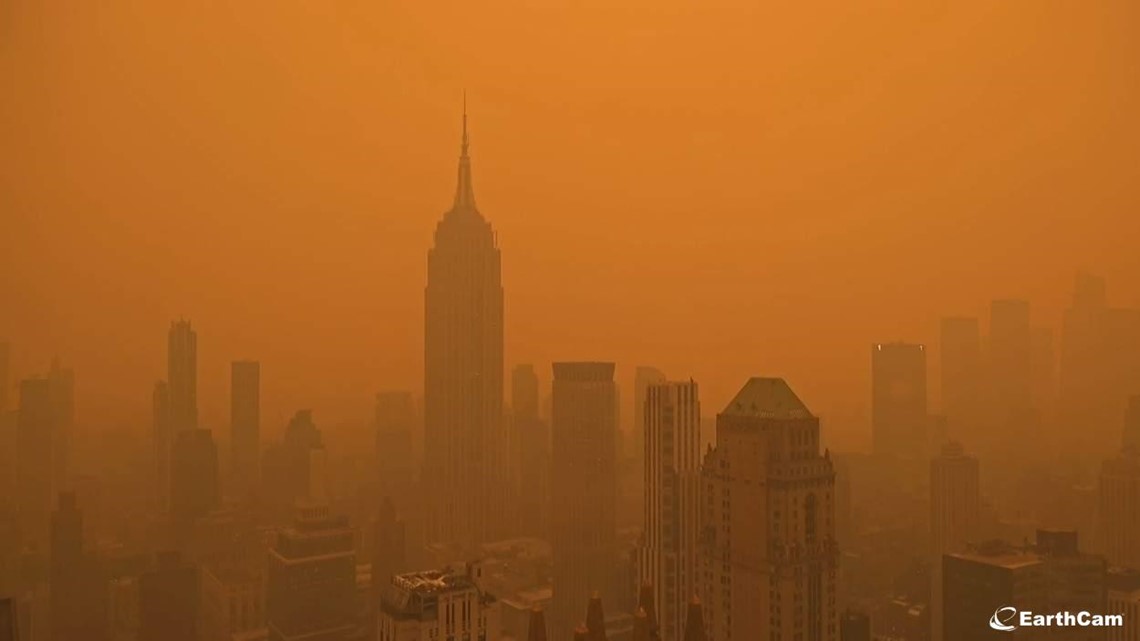 The Associated Press contributed to this report.