BALTIMORE — In a spare classroom littered with unused desks and chairs at City Springs Elementary/Middle School in Baltimore, 11-year-old Semiya Buckner breathes deeply.
She demonstrates a "stress breath," with inhales and exhales that are longer and slower than regular breathing.
"You breathe in, then you move your neck, then you breathe out," Semiya said.
For Semiya, it's more than just deep breaths. The fifth-grader says the mindfulness exercise has helped her stay calm, ignore distractions from bickering friends, and focus in the classroom.
"It makes me feel associated with myself and only myself because when you worry about a whole bunch of people, you stress yourself out," she said.
Semiya first learned how to stress breathe at school. A mindfulness coach taught her and the rest of her classmates stress relief tactics such as yoga and meditation.
The mindfulness program at City Springs was developed by a Baltimore-based organization called the Holistic Life Foundation.
The Holistic Life Foundation was founded in 2001 by brothers Ali and Atman Smith and their friend Andy Gonzalez. Growing up with violence on their doorstep in West Baltimore, the Smiths knew firsthand the dangers that plagued their city.
"They talk about Post Traumatic Stress… but in some communities in Baltimore and hoods worldwide, it's not post-traumatic. It's traumatic stress that they're living in," Atman said.
But at a young age, Ali and Atman learned strategies to help them escape the turbulence of their environment. Their father was an avid practitioner of yoga and mindfulness, and he taught his sons to meditate daily.
Years later, after the brothers graduated from college and were searching existentially for their purpose in life, they found themselves drawn again to the mindfulness practices they learned at a young age.
With the help of their godfather, they started meditating regularly. Eventually, they decided to start their own nonprofit to share mindfulness strategies with disadvantaged communities, and the Holistic Life Foundation was born.
It wasn't easy at first. Ali and Atman were broke, lived on the same block where they grew up, and worked multiple shifts at a mental crisis facility on the weekends to barely make ends meet.
But surprisingly, life was good.
"We had our practice and we were very, very inwardly happy," Ali said.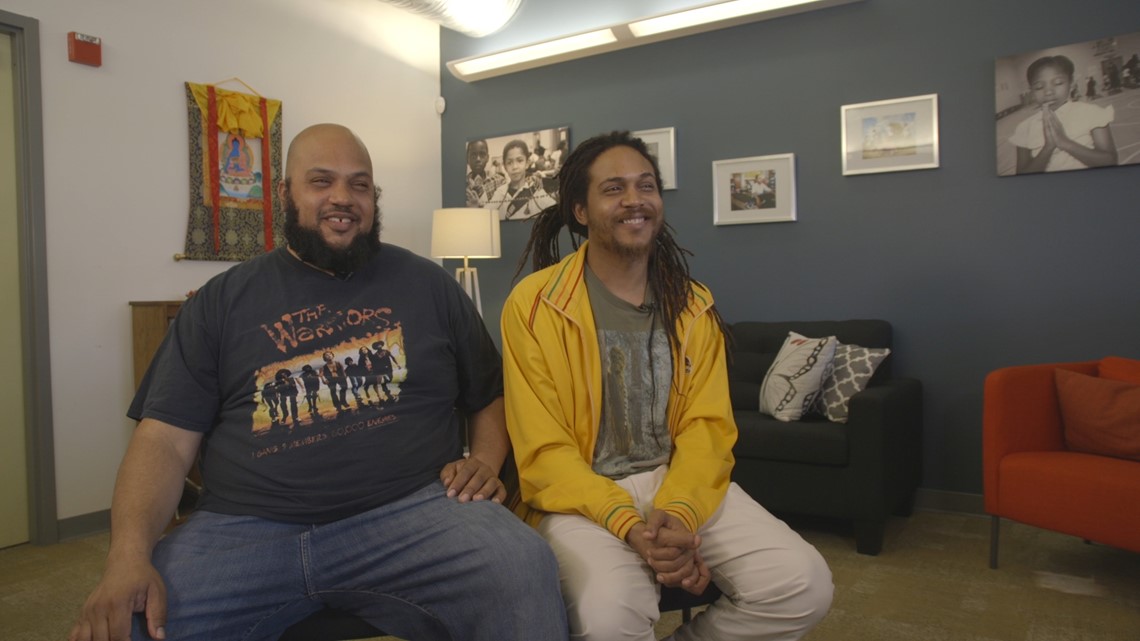 As the brothers' sense of inner peace grew, so did their nonprofit. Atman, Ali and Andy began hiring teachers and expanding the reach of their organization. They developed age-appropriate curriculum to meet the needs of the various communities they worked with.
By 2017, the Holistic Life Foundation was serving over 4,000 Baltimore City Public School students each week at six different schools, according to their website. Today, their curriculum offerings include an after-school program, a meditation drop-in room, and a mentorship program.
Located across the street from a public housing complex for families, just over 82% of students at City Springs are classified as low income. The charter school utilizes HLF's "Mindful Moment Room" program.
An HLF employee staffs a small mindfulness room, where teachers can send students who are misbehaving. When they visit the room, the students practice stress breathing, stretch, or work on a craft to re-center themselves. Teachers also incorporate breathing exercises throughout the school day.
For 11-year-old Zechariah Blue, the mindful techniques he learned at school help him calm down when he's frustrated. He first learned how to stress breathe in kindergarten, and today he uses the exercises during high-pressure football games or at home.
"I actually calm myself down when I'm meditating. I breathe 10 times and it helps me clear my mind," he said.
Ajaee Beasley-El, 11, said she takes deep breaths during tests, which helps her focus on the questions.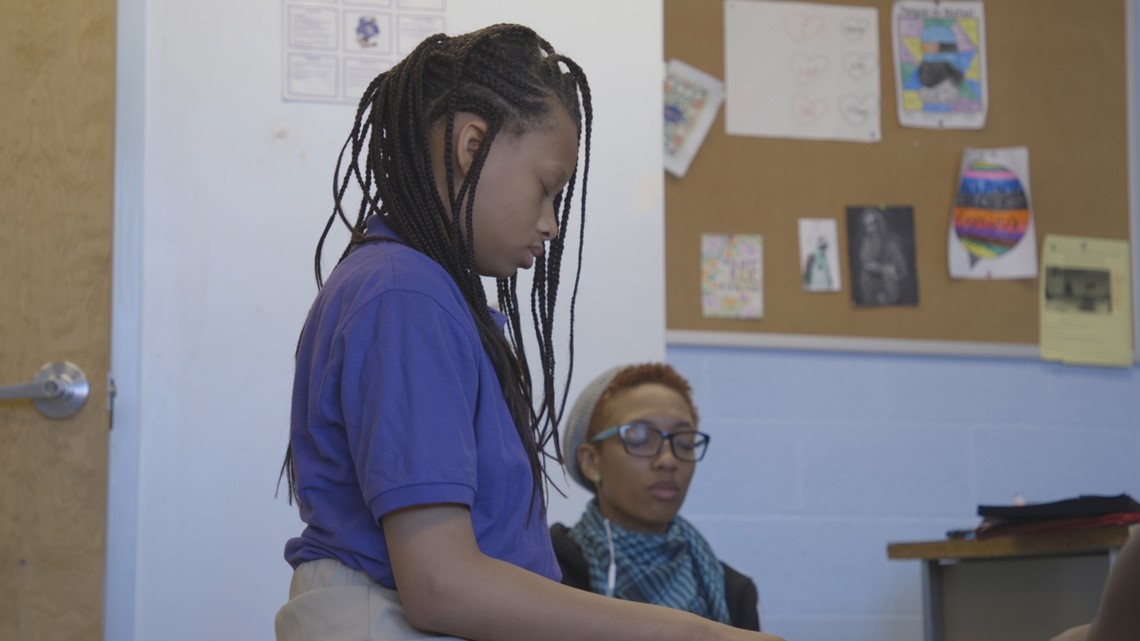 "It's helping me stay calm," she said.
Suspension rates at City Springs have gone down since HLF's involvement, according to Ali.
"The kids learn to self-regulate. They learn what the center is, they learn when they're drifting away and how to pull themselves back," he said.
Ali and Atman know how hard life can be outside the classroom for these students. But they also know a good way to stay strong: just breathe.
HeartThreads are the best stories about the best of us. Want more? Follow us!