ATLANTA -- While the cause of the fire that led to the collapse of a section of the Interstate 85 overpass in Atlanta on Thursday remains unknown, officials said they do know what was actually burning.
Georgia Department of Transportation Commissioner Russell McMurry said that construction materials had been stored in the area under the bridge where the fire started for years.
Specifically, he said, high-density plastic conduit, which was non-combustible, was stored under the bridge. The conduit is used in the traffic management cabling, "fiber optic and wire network," McMurry said of the construction product that is commonly used "for all types of purposes."
McMurry identified the specific conduit as HDPE.
"It is a high-density plastic pipe," he said.
Numerous 11Alive viewers sent screenshots from Google Street View showing what they said was the material: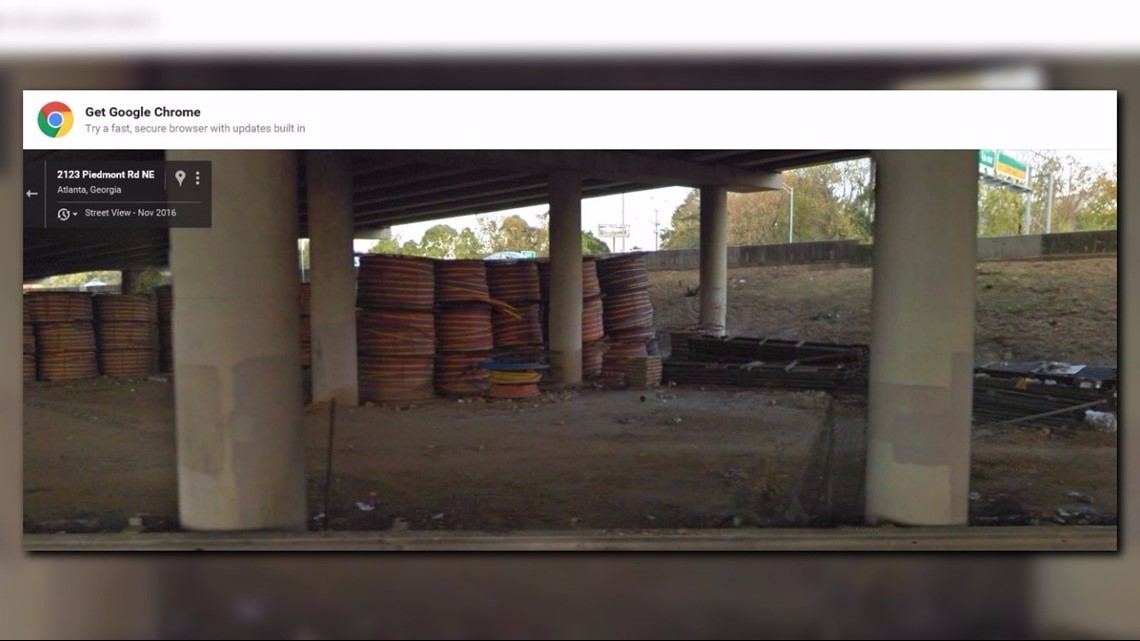 According to Ceresana, an international marketing and consultancy company for the industrial sector, HDPE is used for packaging materials, bottles, household goods and construction products. Several plastics companies list "flammable" as one of the "disadvantages" of using HDPE.
McMurry admits that the material was flammable, but said it wasn't dangerous enough to move.
"It doesn't not ignite," McMurry said. "It takes something to cause something like that to burn."
Dr. Lauren Stewart, an engineering professor at Georgia Tech, said that it doesn't combust easily, "but if under high temperature environment, it can combust and I believe it burns relatively hot."
The I-85 collapse isn't the only debacle caused by flammable material stored near transportation infrastructure. In 2016, gasoline ignited a fire under a New York City elevated metro rail system. Wood and fertilizer stored underneath fueled the flames.
McMurry said the conduit piping could have been stored under the interstate as far back as 2006. He said that the fire marshal never told his agency to remove it.
"I'm unaware of such noticed being given nor the why it should be given," McMurry.
The state fire marshal's office said it has no record of anyone complaining about the material stored under the interstate. The piping was security by a fence with a chain wrapped around it.