HALL COUNTY, Ga. — UPDATE: Officials now report the truck has been uprighted and they are expecting northbound lanes to reopen with\ a half hour, as of 5 a.m. Friday morning.
An overturned gas tanker has shut down northbound lanes of a vital north Georgia interstate.
Hall County Fire Services spokesperson Zach Brackett reports that their crews are on I-985 at mile marker nine (not far from Friendship Road). Brackett said about 20 gallons of gas were spilled onto the ground but added that all leaks have been brought under control for now.
He also said the Georgia Environmental Protection Division has been notified of the spill and no injuries were reported. However, drivers heading north on the interstate shouldn't expect an immediate clearing of the accident.
Crews are still working to get the tanker, which came to rest upside down, sitting on its wheels again while preventing further spillage.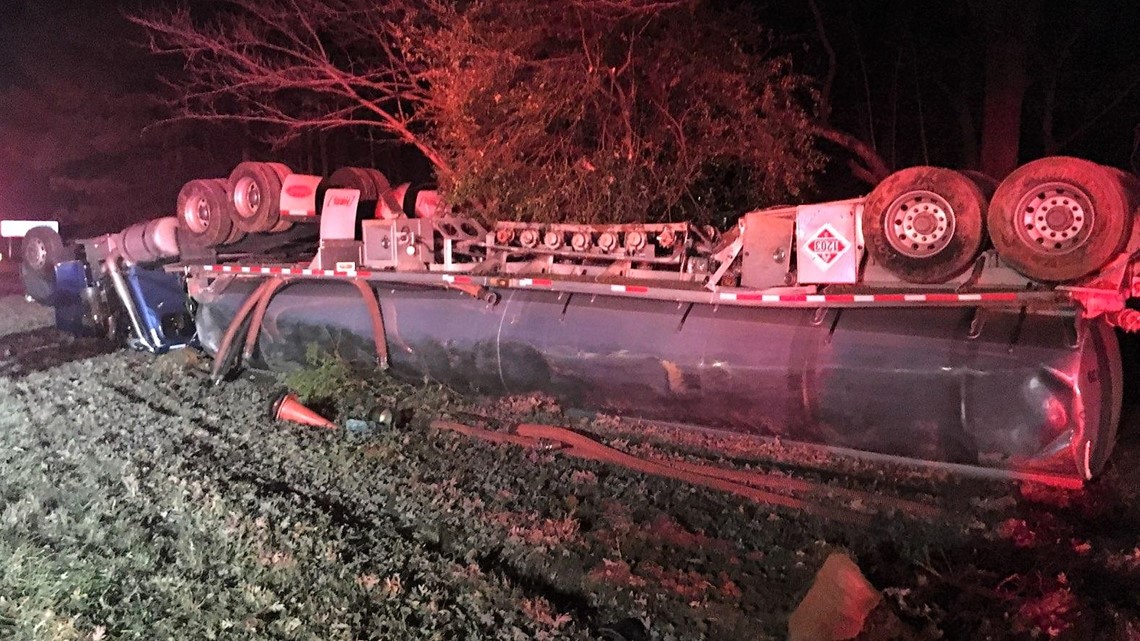 Brackett didn't give an estimated time for the road reopening but said the process of emptying the tank into another truck and clearing it would take several hours.
In the meantime, drivers heading into the area should avoid the section of I-985 or get off the interstate before getting caught in the traffic build-up. For those already stuck in gridlock, northbound traffic is being diverted onto Friendship Road.