Five cars and two tractor trailers were involved in a wreck at I-20 EB right before I-285 on the West Expressway. Two vehicles were stuck underneath one of the tractor trailers.
One of the tractor trailers was in the jack-knife position and through the guard rail, according to the Georgia Department of Transportation.
One of the tractor trailers was carrying 44,000 pounds of refrigerators, GDOT said.
At one point, trip times were more than an hour from Highway 92 to the Perimeter.
11Alive Traffic Tracker Crash Clark said Highway 78 is the best alternative route for now.
Crash blocks all lanes on I-20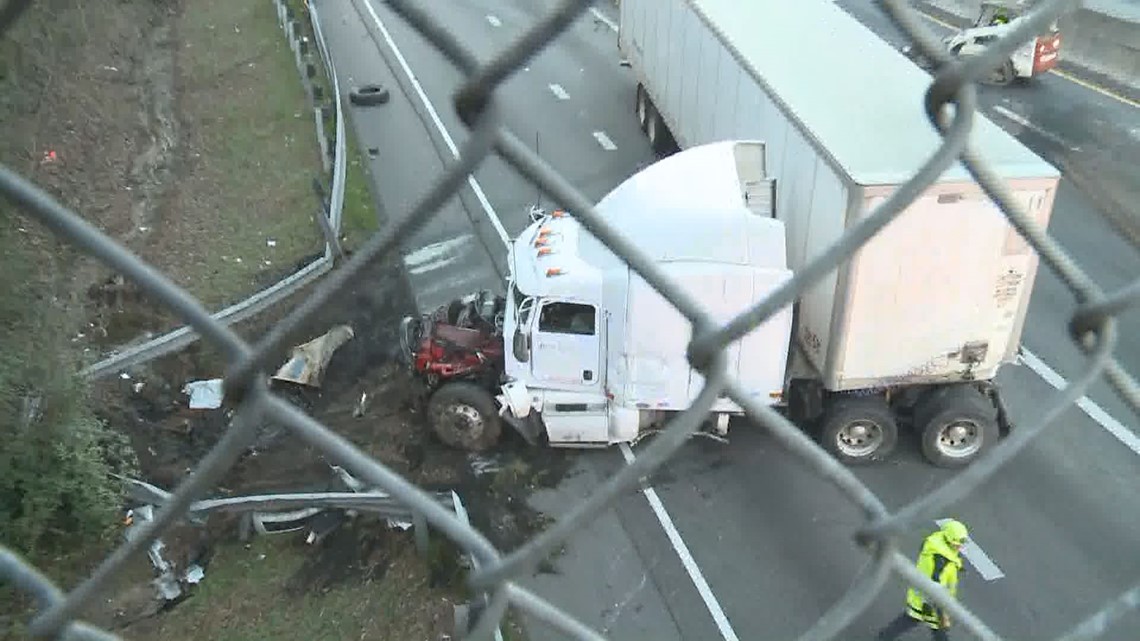 I-285 EB right past I-85
All lanes were temporarily shut down on I-285 EB past I-85 on the southside down near the airport. According to officials, it was caused by a spin out.