ATLANTA — Get ready! Atlanta's first heat wave of the season builds in to finish the week and will carry through the 4th of July holiday weekend. Highs will soar into the mid 90s. And as the humidity builds, our heat index will climb above 105° several afternoons.

The reason for this sizzling stretch is a big heat dome building in from the west. The jet stream pushes north, trapping the southeast in an extended stretch of hazy, hot and humid afternoons. Although a few storms will be possible as the humidity builds, those storms will not be widespread.

Heat alerts stretch from New Mexico to the Alabama-Georgia state line as of Wednesday. We expect heat advisories to also stretch into Georgia by the end of the week.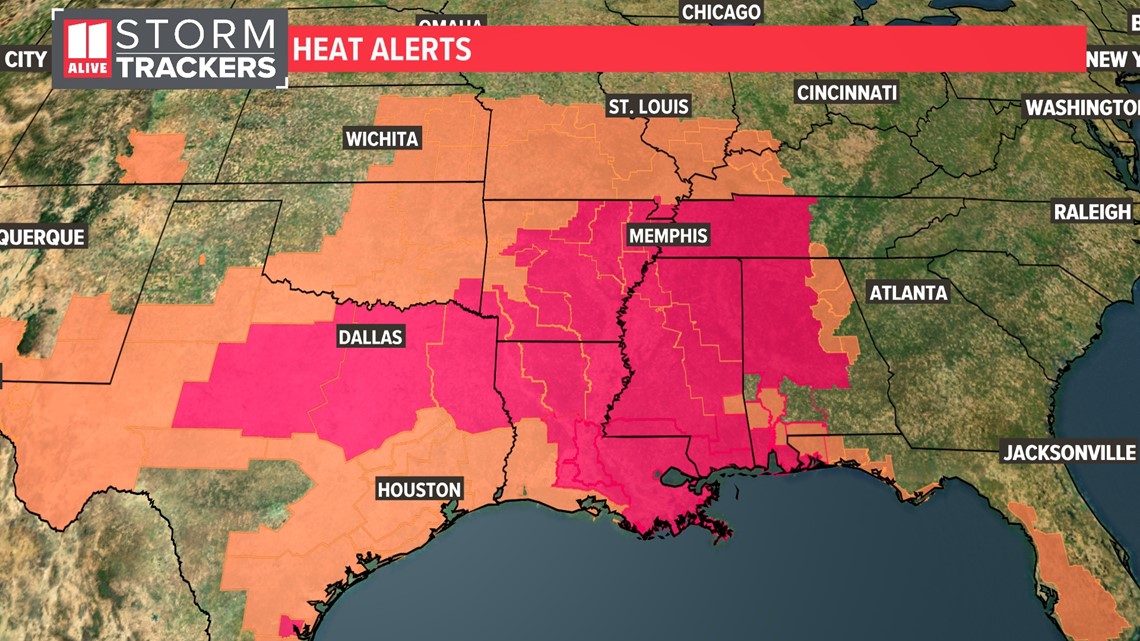 Here's how the forecast highs vs. heat index plays out day by day. Monday will be the first day that many of us could see that triple-digit heat index. As our heat wave begins on Wednesday, the humidity will still be relatively low. By Thursday, it starts to climb a little, pushing our heat index to around 100 degrees. Friday through the weekend will be hot and humid. The heat index in some areas will climb above 105 degrees each afternoon.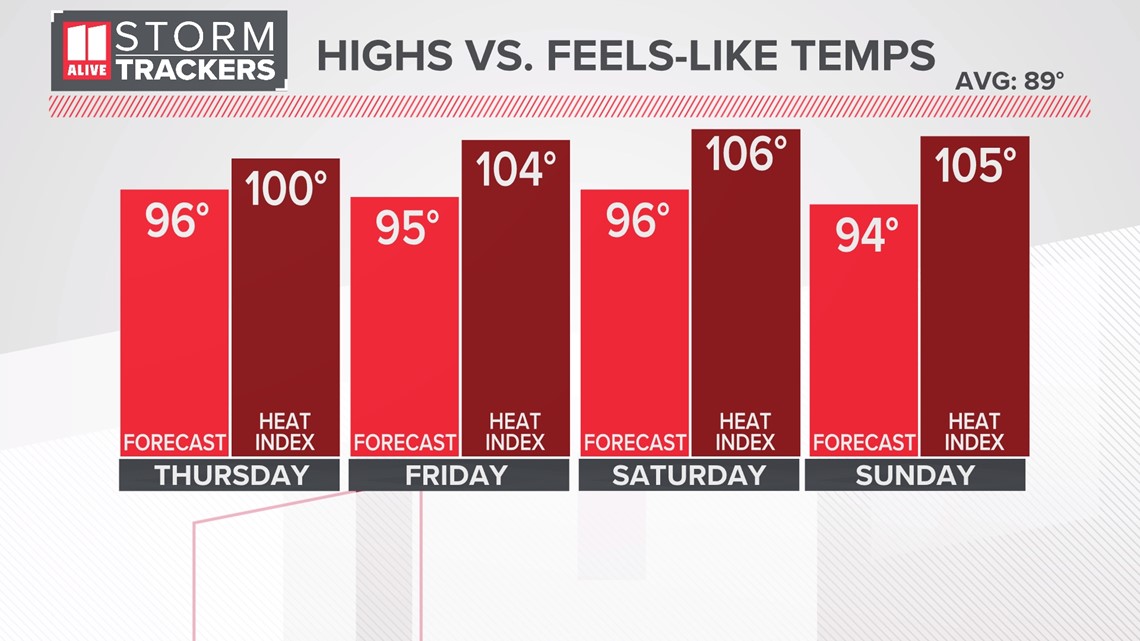 With schools out and summer camp season kicking into high gear, it will be particularly important for young vulnerable campers to take breaks from being in the sun and high heat and to stay hydrated. Those who work outside should also be mindful of how easy it becomes to over-exert yourself in this dangerous duo of heat and humidity. Know the signs to look for for heat exhaustion and heat stroke.
Also, be cautious through the holiday weekend as you're celebrating with family and friends.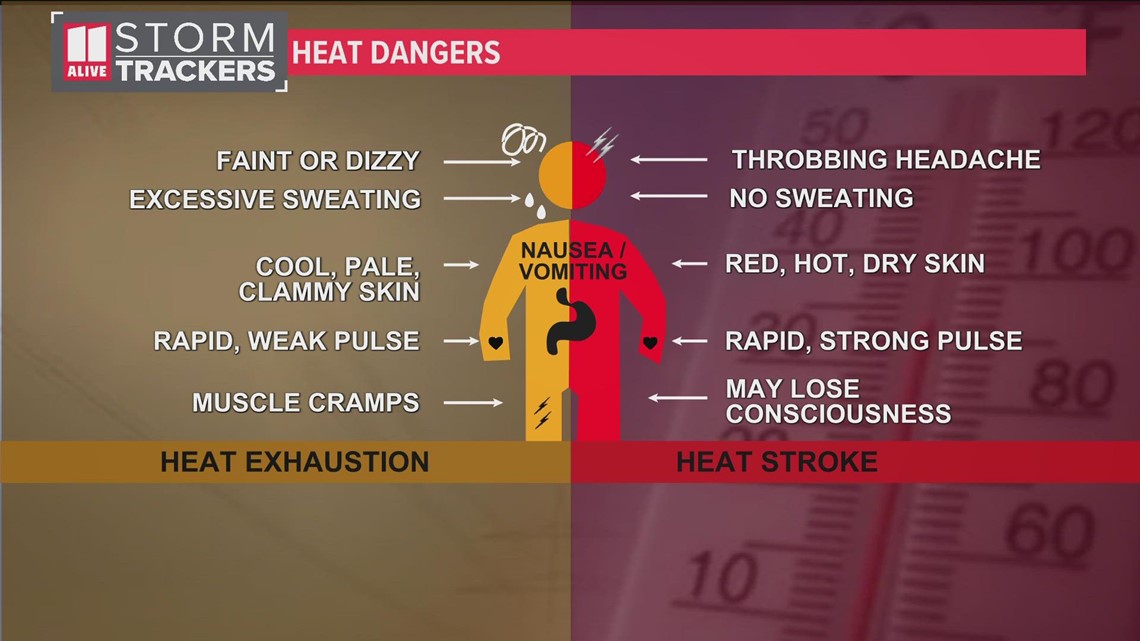 Atlanta is behind on 90-degree days for the season. To-date, we've only had 6 days at or above 90. We average 47 for the whole year.