The same system has already left a trail of damage in Alabama, and the picture is slowly becoming clearer in Georgia. Several tornadoes were confirmed in metro Atlanta, particularly to the southwest and southeast, and both tornado warnings and severe thunderstorm warnings were issued across the region.
We'll be tracking reports of damage as they develop:
Griffin
We've heard reports of a badly damaged Hobby Lobby in Griffin. It was looking like Spalding County would be one of the hardest-hit areas from this storm system.
Video shows the damage at the Hobby Lobby along with debris in the area where power poles were snapped.
Collapsed awning at the Dollar General. Photo courtesy Philip Inglis: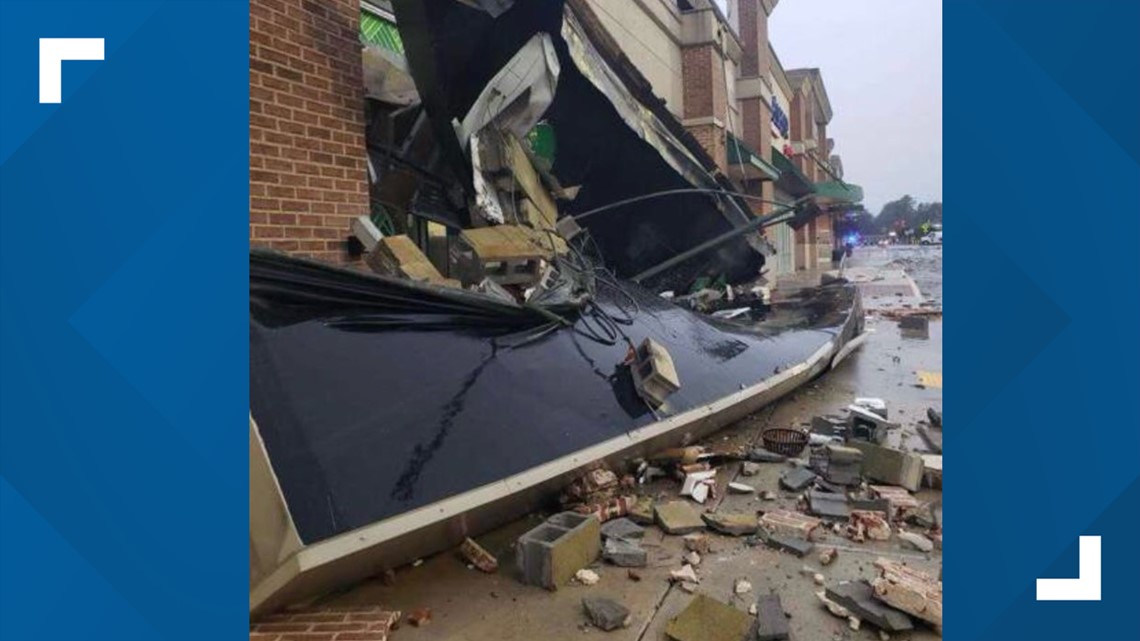 Very disheveled Walmart parking lot:
Road collapse reported by GDOT on MLK Jr. Pkwy./GA-16.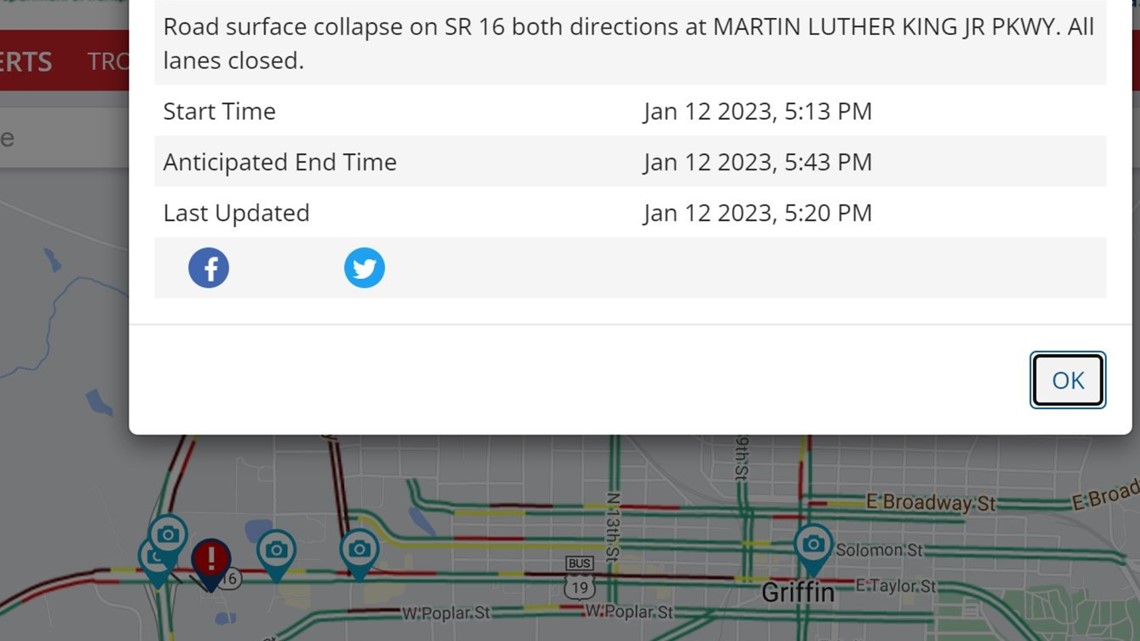 Overturned tractor trailer:
There are also cars flipped over in the Walmart parking lo along W. McIntossh Road in Griffin.
LaGrange
Troup County appears to have been one of the worst-hit zones. This Facebook post shows videos of homes that were devastated in the neighborhood of Baldwin Park.
11Alive Photojournalist is at Baldwin Park, as well: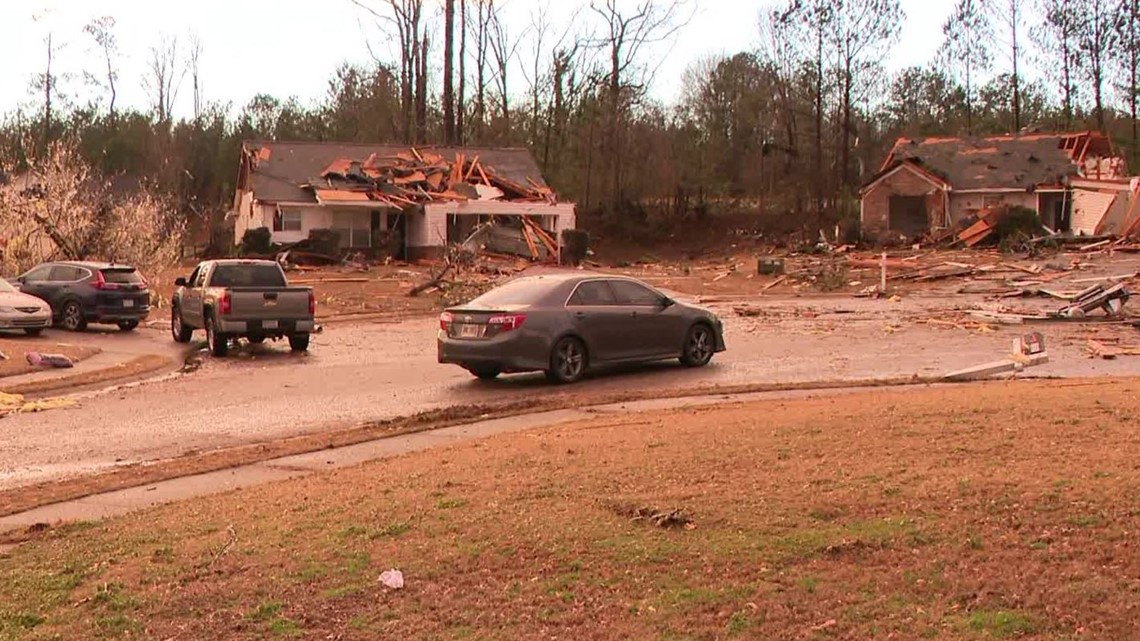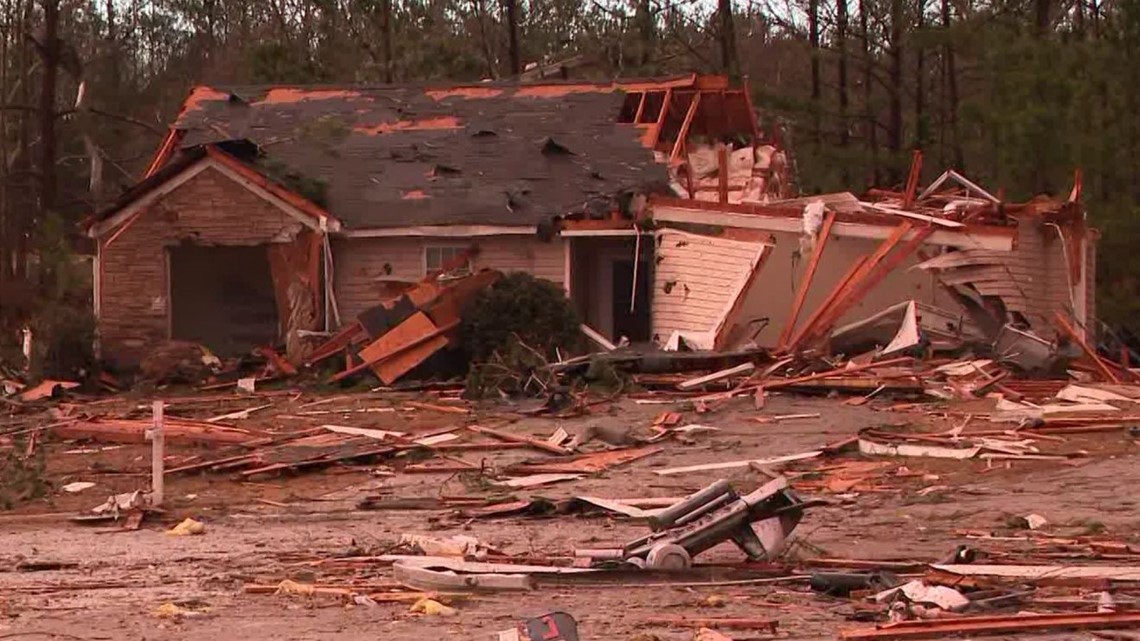 Here's a look at some video from that same area in Baldwin Park.
And here's more damage from around Troup County High School:
Merwiether County
There was a serious tornado threat in Meriwether County at one point, particularly to the town of Gay.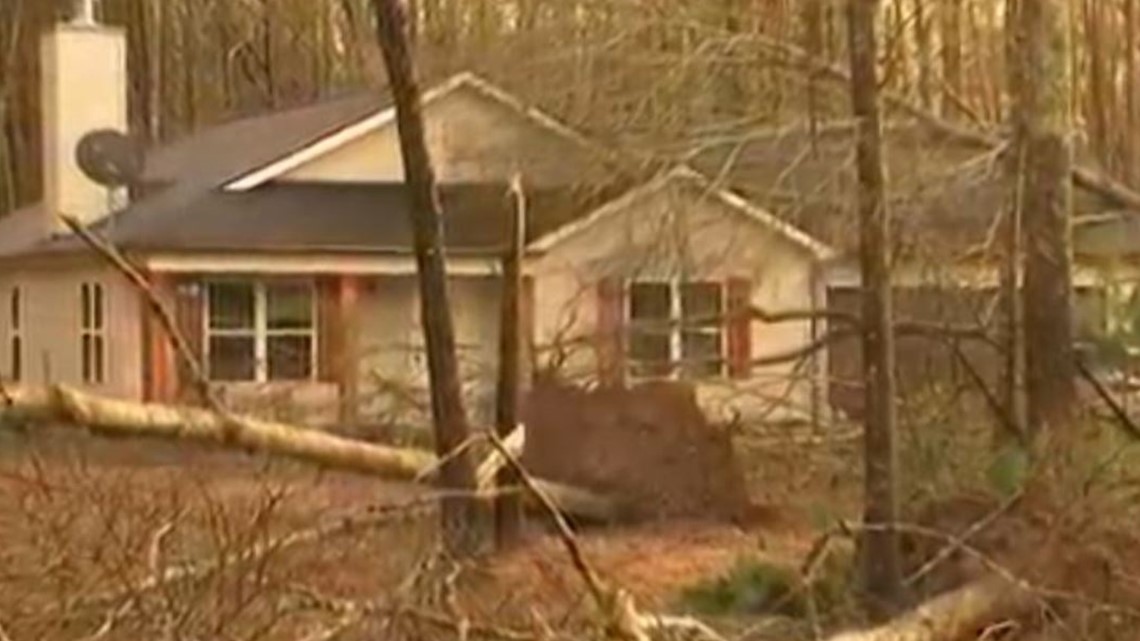 Cobb County
A large warehouse style building had a brick side collapse in Austell. Cobb County asks anyone to avoid Blairs Ridge Rd., Oak Ridge Pkwy. and nearby areas.
The Cobb County Fire Department also tweeted photos that shows house severely damaged by a tree. They said 14 families were displaced along Ivy Log Drive in Austell.
Cobb County officials said the Red Cross is working with some of the residents. The Department of Transportation is also working to clear downed trees.
A tree collapsed onto a house in Acworth: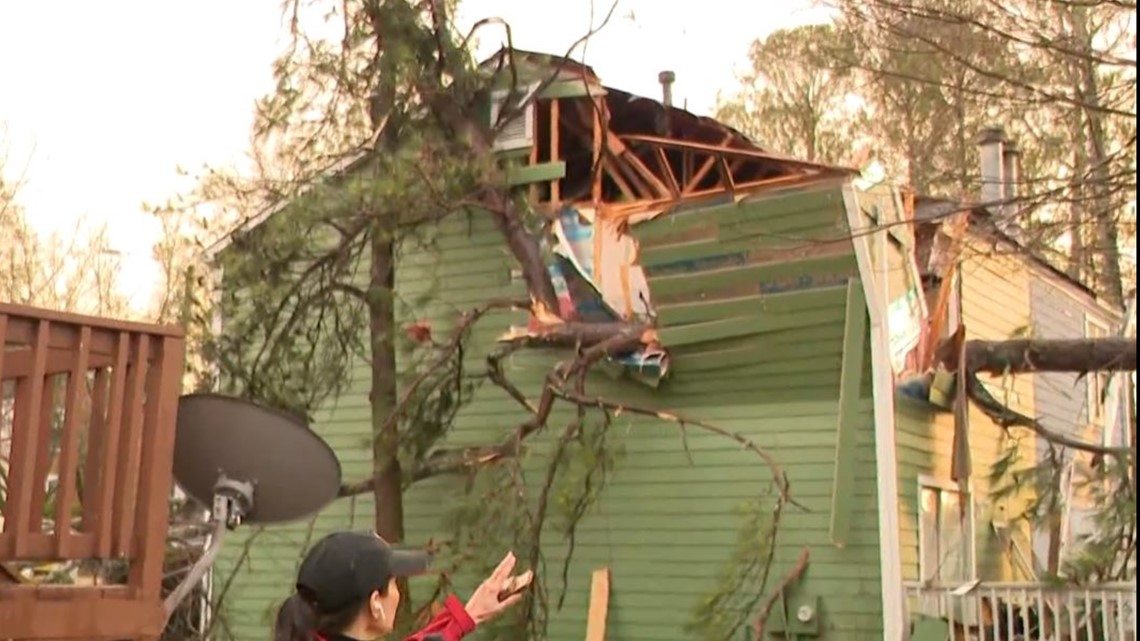 Carroll County
We've seen several pictures of trees down and damaging homes and cars in Carroll County.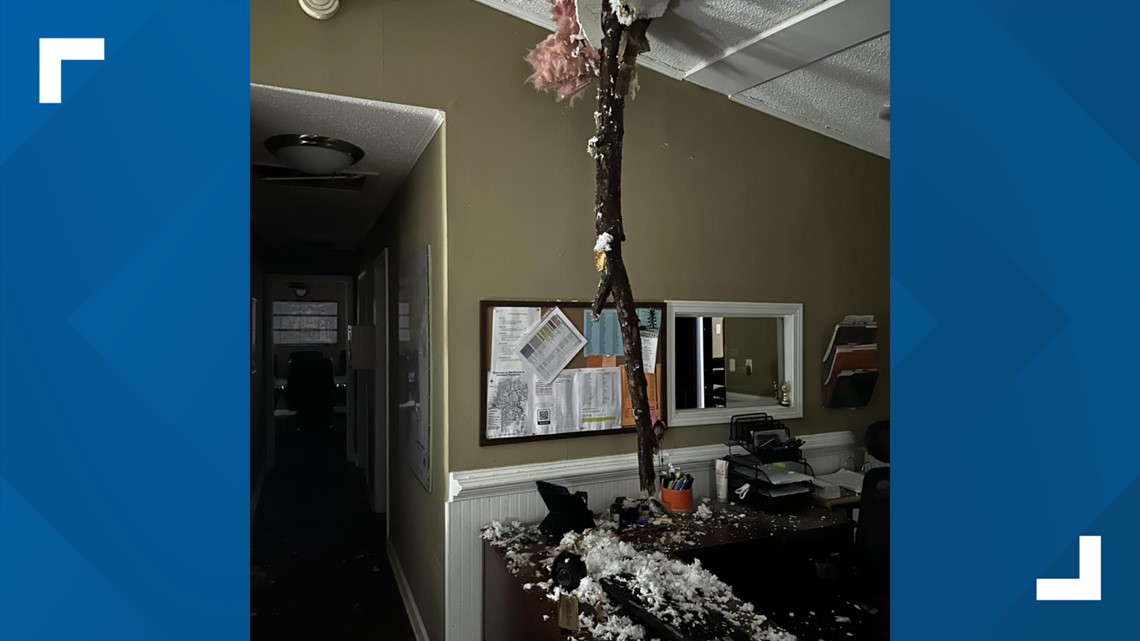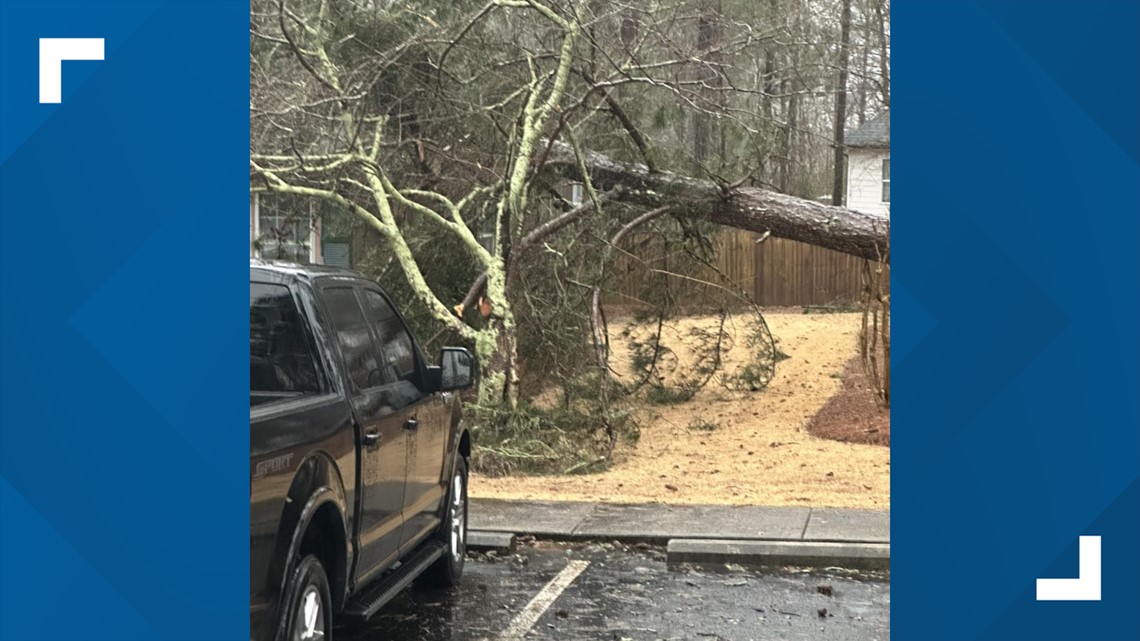 McDonough
Here's a photo of a large tree on I-75 South near McDonough.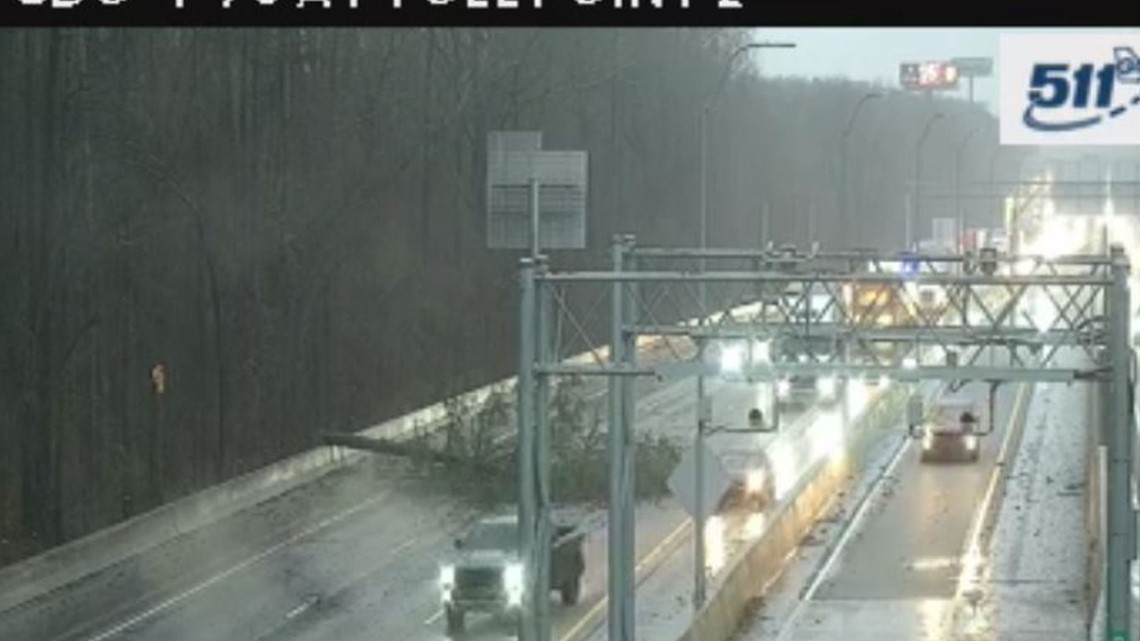 What appears to be a roof of some kind that flew into McDonough Square, from 11Alive's Cody Alcorn: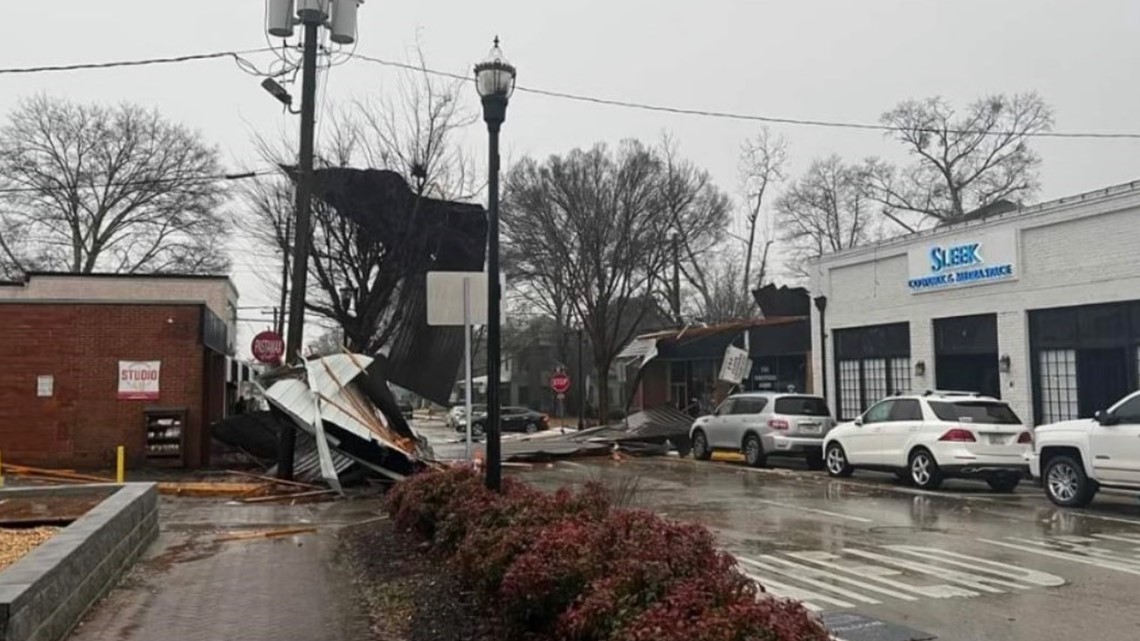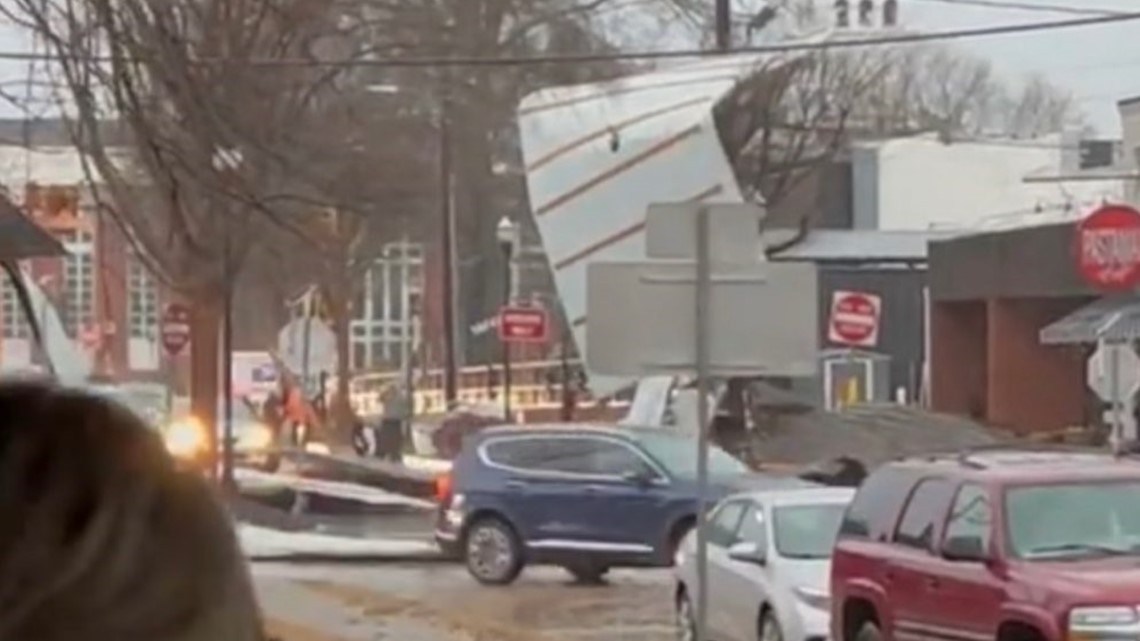 MORE FROM THE 11ALIVE STORMTRACKERS
DOWNLOAD THE 11ALIVE APP:
Set up weather notifications by clicking the Gear icon in the upper right corner of the app. Select Notification -> Notification Settings -> Severe Weather Alerts -> Toggle the Severe Weather Alerts button to the right to turn alerts on.
Send photos and videos through the app by selecting the Near Me feature on the bottom right taskbar of the app and entering your information.
TEXT YOUR WEATHER PHOTOS TO US: 404-885-7600
JOIN THE 11ALIVE STORMTRACKERS FACEBOOK GROUP: Nearly 10,000 metro Atlanta and north Georgia weather enthusiasts share their weather photos every day. Click here to join the group!