ATLANTA — "Rain, rain, go away." That's what some Georgians will be saying.
This week will be gloomy and wet. It may not rain all day, but the 11Alive StormTrackers are tracking numerous showers and storms in the forecast each day through the work week. You'll want to keep the umbrellas handy.
In total, two to five inches of rain will be picked up across north Georgia. But locally, rain totals could exceed seven inches with repeated rounds of locally heavy rain. Below is a model comparison of potential rainfall. The European model on the right is hinting at that heavier rain potential, with some locations picking up in excess of six inches.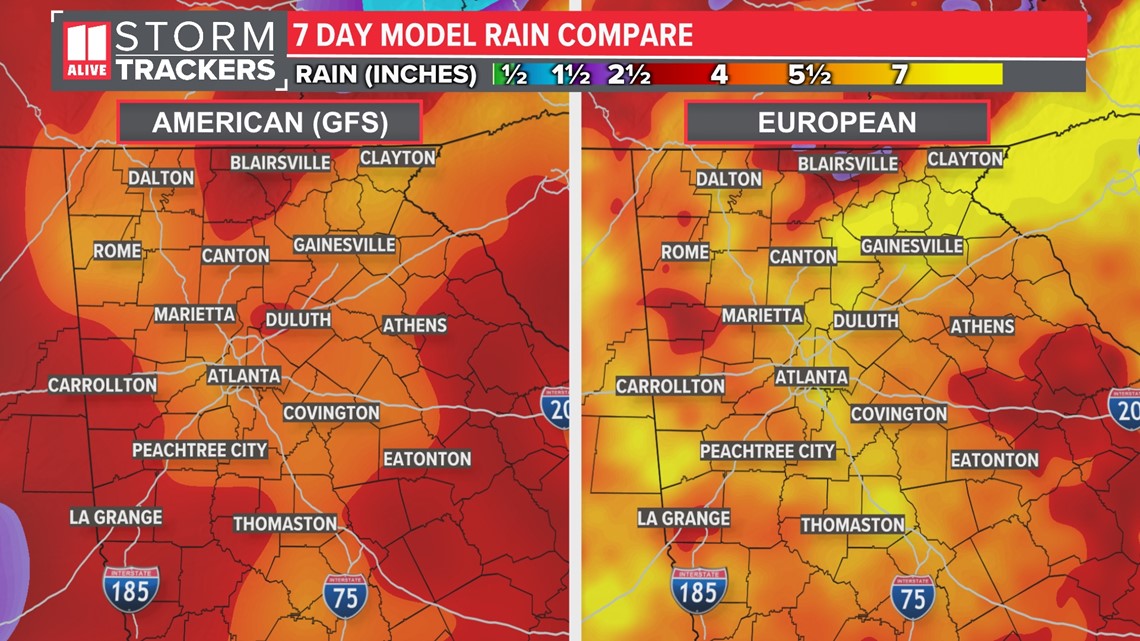 Why will we see high rain chances for so many days in a row?
An upper level low will stall over the southeast as high pressure stalls over the Great Lakes. The upper low will pull in ample moisture off the Gulf of Mexico and Atlantic, bringing repeated rounds of showers and storms to the area.
This is a pattern that is not very common for us in June.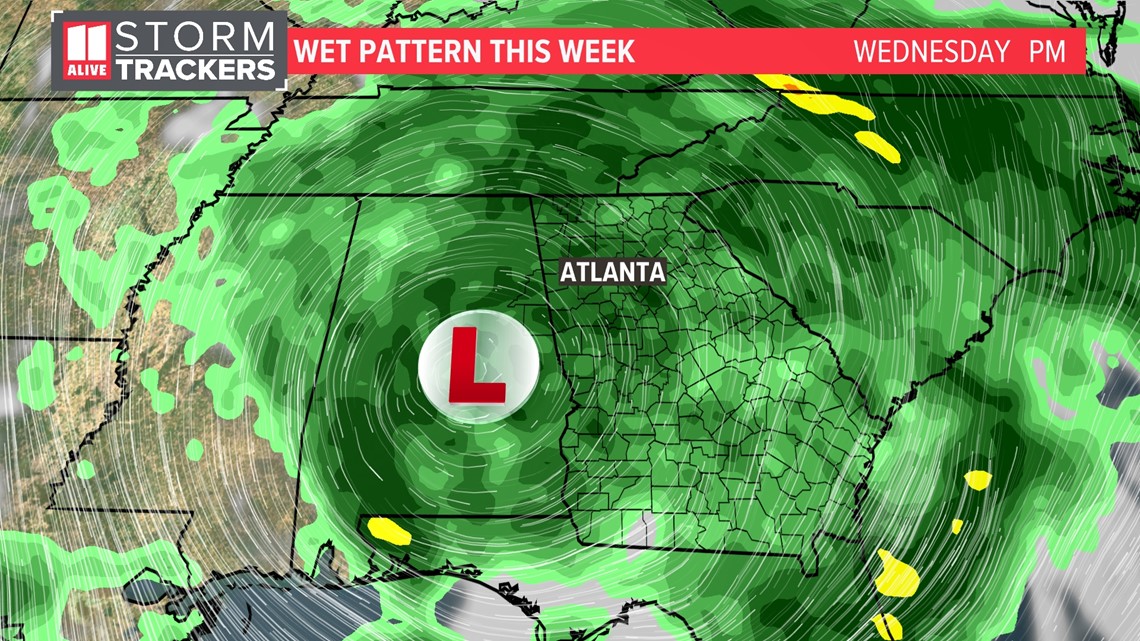 Daily Rain Chance Trends
The rain chances begin to increase Sunday night into early Monday. Then each day through the work week, we'll see numerous showers and storms develop. The rain coverage will especially peak each afternoon and evening as daytime heating works up more instability and lift in our atmosphere.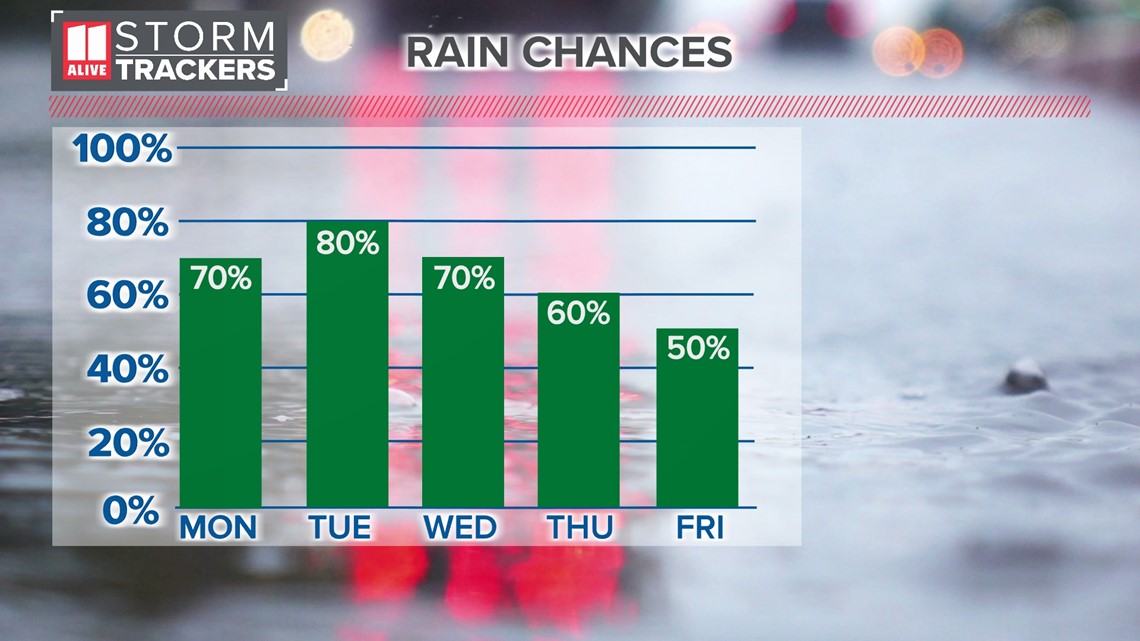 How To Prepare
If it'll be needed in the next week, go ahead and mow the grass! The ground will turn soggy and muddy this week, not favorable for doing that outdoor yardwork.
Clear downspouts and storm drains, ensuring that leaves and debris aren't blocking the normal flow of rain and storm runoff.
Go ahead and place an umbrella or rain jacket in your car! You'll need it at some point most days this week.
For dog owners, give those pets a nice long walk Sunday. Those walks will turn much shorter this work week, dodging the incoming bouts of rain.
You can stay up to date with the daily hour-by-hour forecast with the weather section on the 11 Alive App.