ATLANTA — The peak season for sneezing, along with itchy and watery eyes is upon us. Atlanta Allergy and Asthma is giving daily pollen counts for the capitol of the Peach State seven days a week.
The current pollen count for today is: 114, which is considered "high."
Tree pollen is still in the high range with hickory, oak, sycamore, walnut, and mulberry being the main contributors.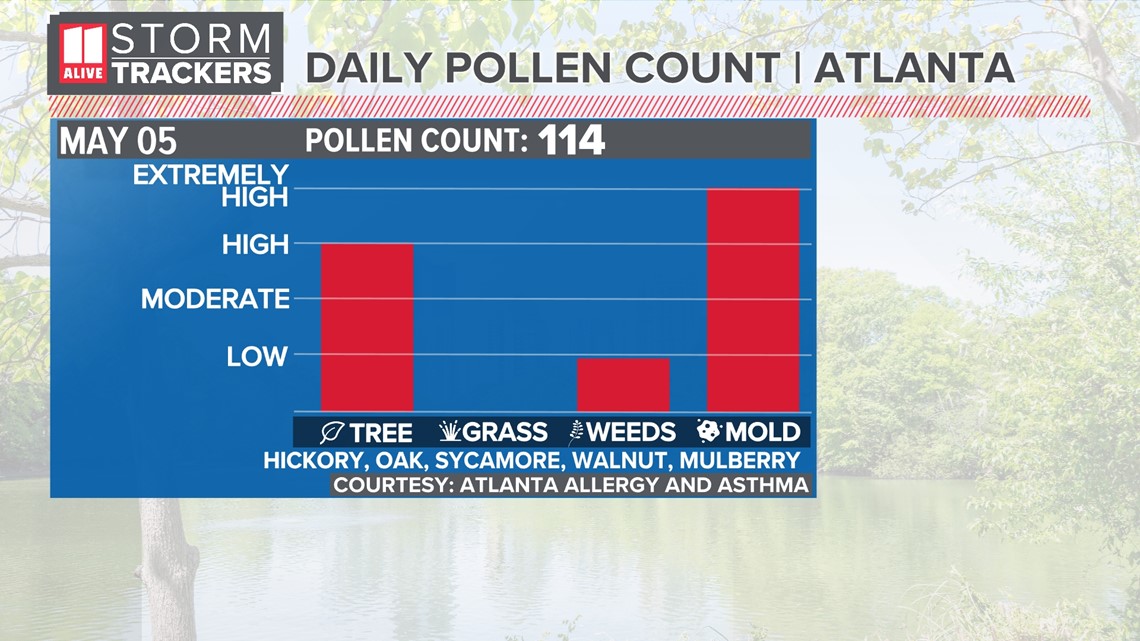 The pollen count represents the number of pollen grains per cubic meter of air over the previous 24 hours. This data is collected by Atlanta Allergy and Asthma.
On average, Atlanta's pollen season peaks from the end of March through the first half of April. Over the last 10 years we have averaged 12 to 13 days in the 'extremely high' range.
We average about three days each year with the pollen count at its highest, over 4,000 grains per cubic meter.
2021 was a particularly bad pollen season with 19 days reaching the 'Extremely High' category and six days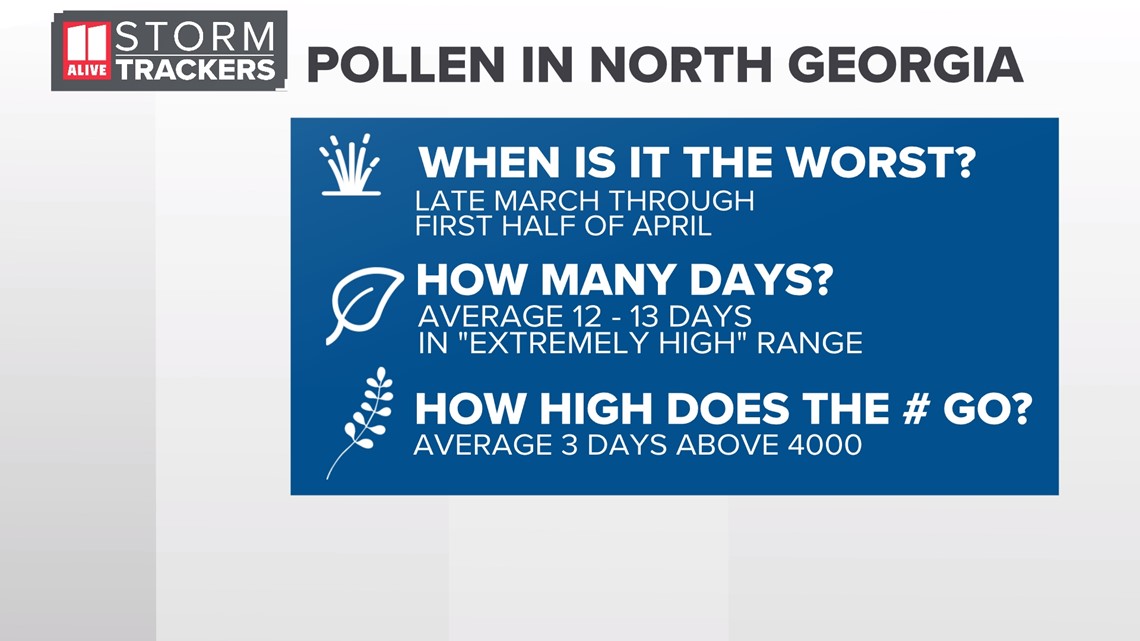 The record pollen count in Atlanta is 9369 from a decade ago in 2012. All of our top 5 highest pollen counts are over 7500.