ATLANTA — We're not even a month into hurricane season and we're now tracking two named storms in the Atlantic Basin, Bret and newly-formed Cindy.
Both storms have developed in what's known as the MDR, or Main Development Region.
This is an area in the tropical Atlantic east of the Lesser Antilles, where tropical waves often develop into tropical cyclones and strengthen.
If this were August, that would be normal. But in June? Not so much.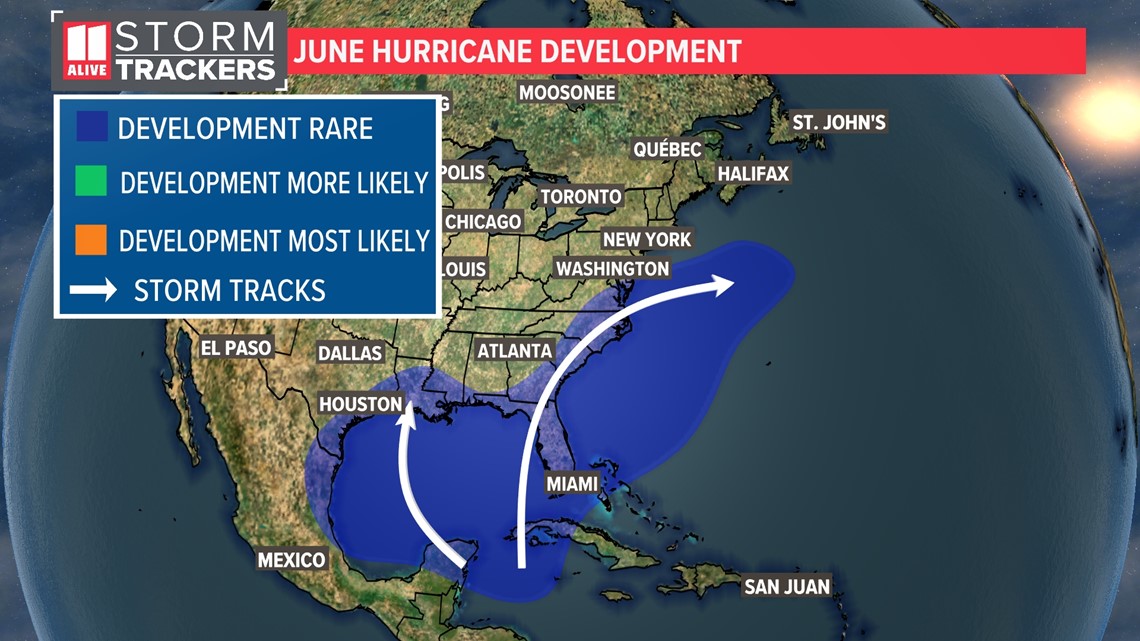 Since 1850, there have only been four other named storms to develop that far east. A storm referred to as 'Two' in 1933 (before storms were formally given unique names), Ana in 1979, Bret in 2017 and Elsa in 2021.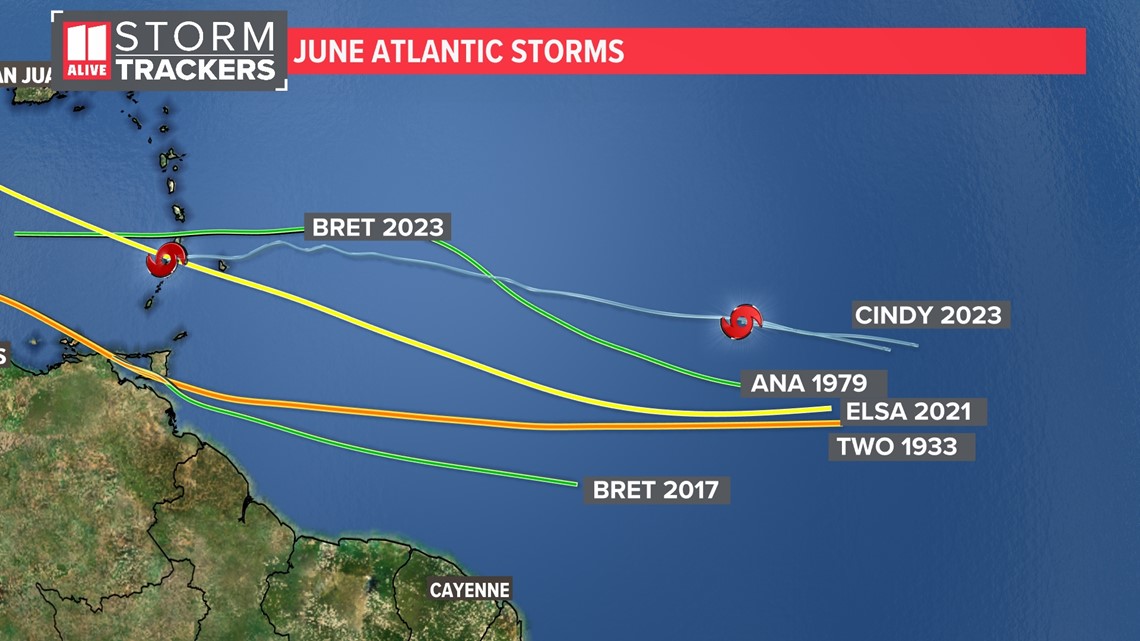 It is important to note with this stat that weather satellites were not introduced until 1960. Before this date, some storms may have formed in the open Atlantic, but were unknown without having this data.
This year, the water in the Atlantic is abnormally warm. We also have not had large plumes of Saharan dust coming off the coast of Africa, which can inhibit tropical development.
More typical areas to see tropical development in June are in the Gulf of Mexico and just off the southeast coast of the United States, according to historical data from NOAA (National Oceanic and Atmospheric Administration).