ATLANTA — Rounds of showers and storms will push across Georgia midweek as a front remains stalled across the south. With each new round, some stronger storms and heavy rain will be likely.
The severe risk is highest across southern Georgia Wednesday where there is a Level 4 out of 5 threat of severe weather.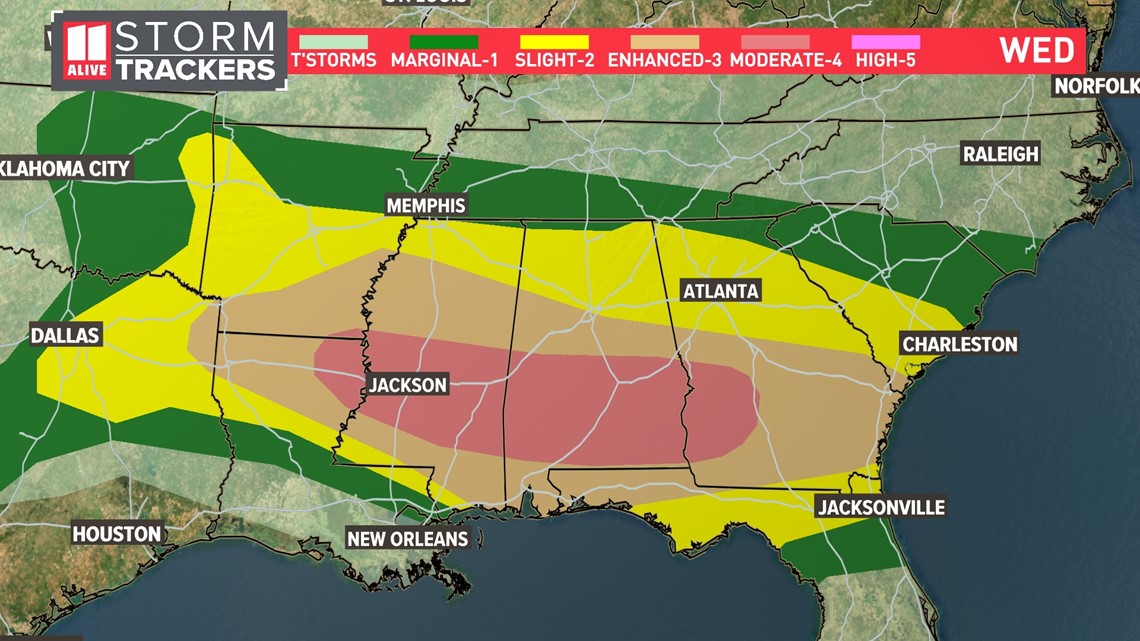 Across the 11 Alive viewing area, we have a Level 3 out of 5 threat for our extreme southern zone. Then for the metro, it's a Level 2 out of 5 threat.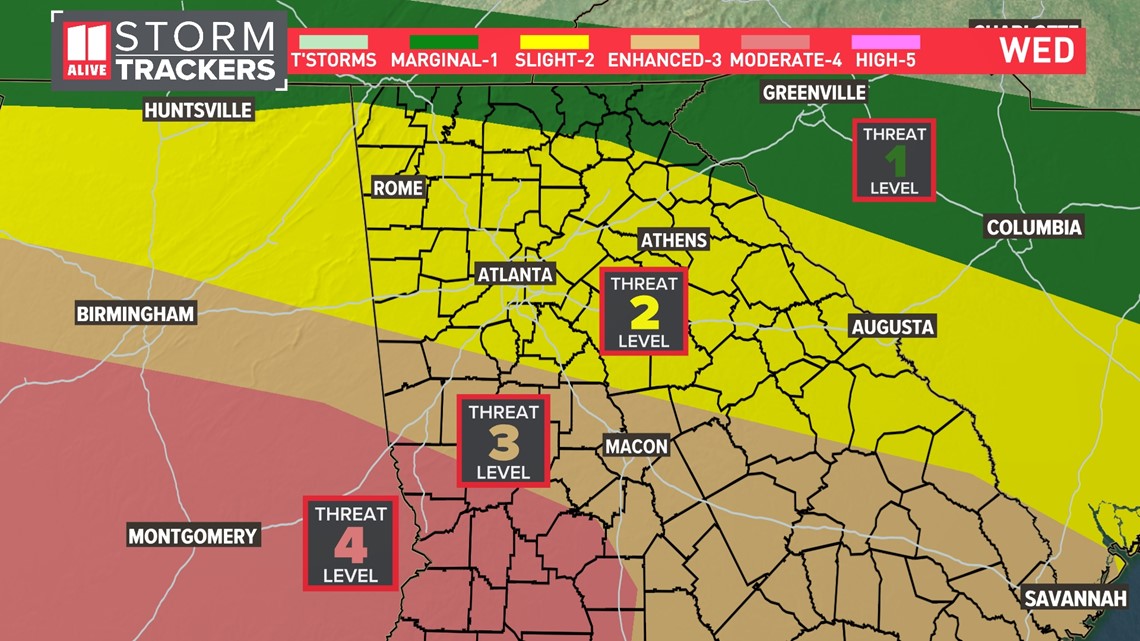 Damaging winds will be our primary severe weather player.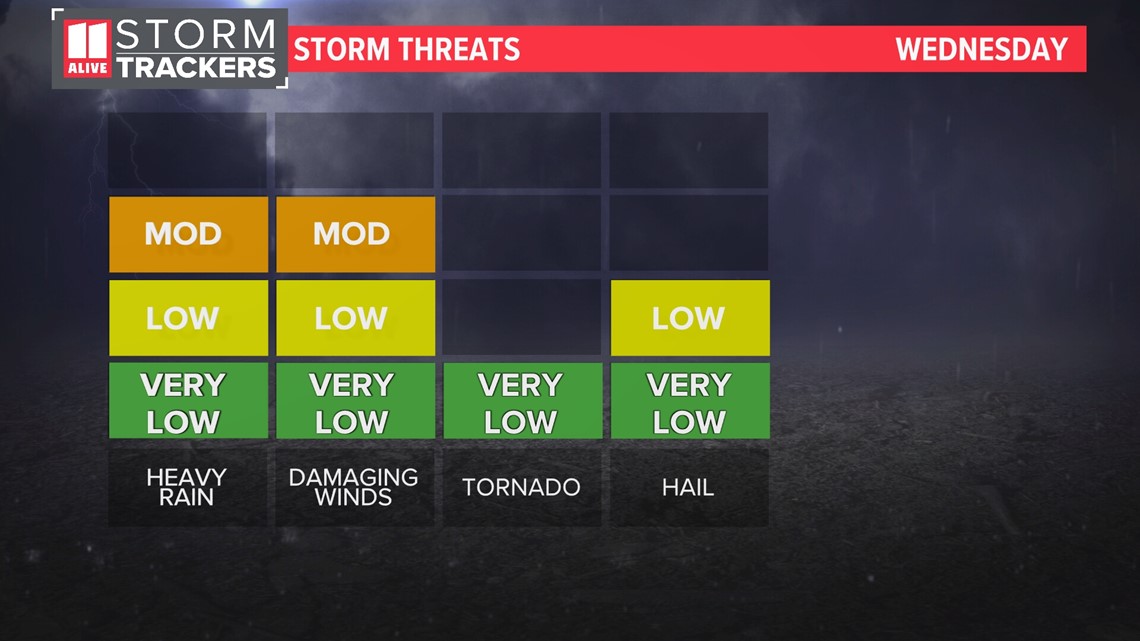 There is also a risk of flooding with repeated rounds of heavy rain. The National Weather Service issued a Flood Watch for our southernmost counties.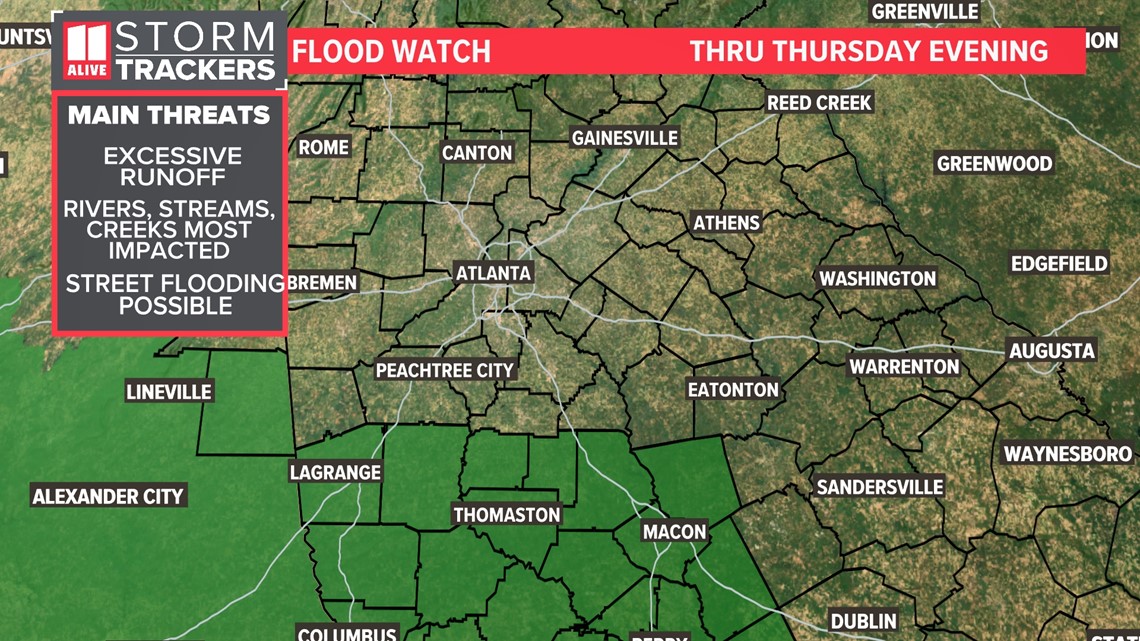 Timeline
Multiple rounds of storms are possible Wednesday into Thursday. These waves of showers and storms will develop west of our area and slide in.
The next round of storms continues to push in from the west in the afternoon. Storms could be strong to severe with damaging winds and hail. The biggest severe threat will stay south of our area in central and southern GA.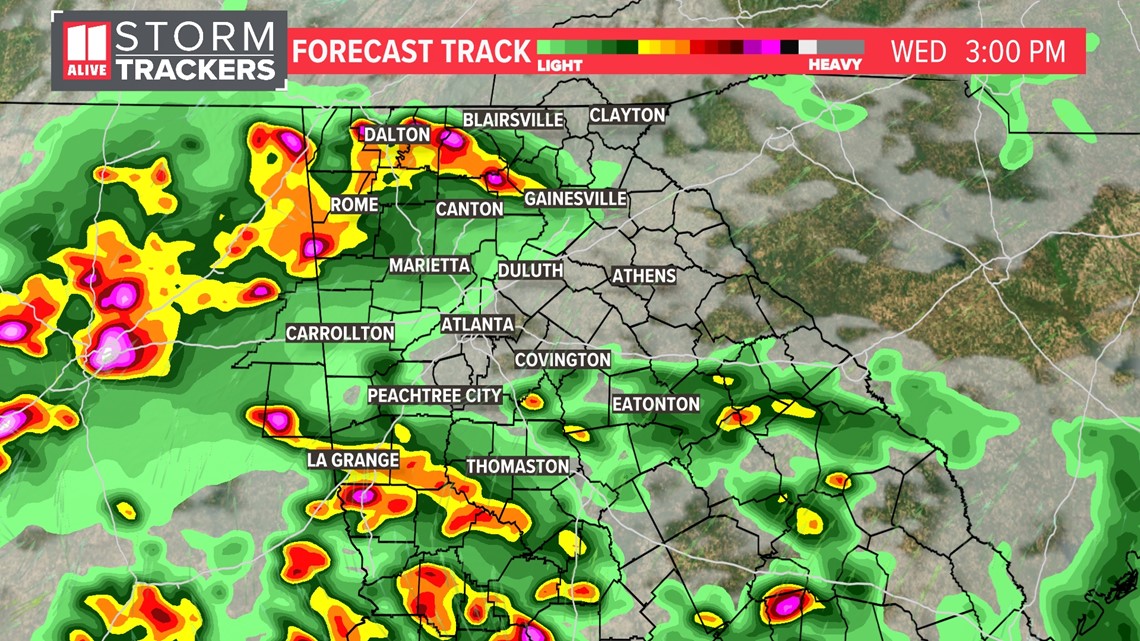 We do expect some storms around the metro during the evening commute. Some of these could be strong to severe with damaging winds and heavy rain.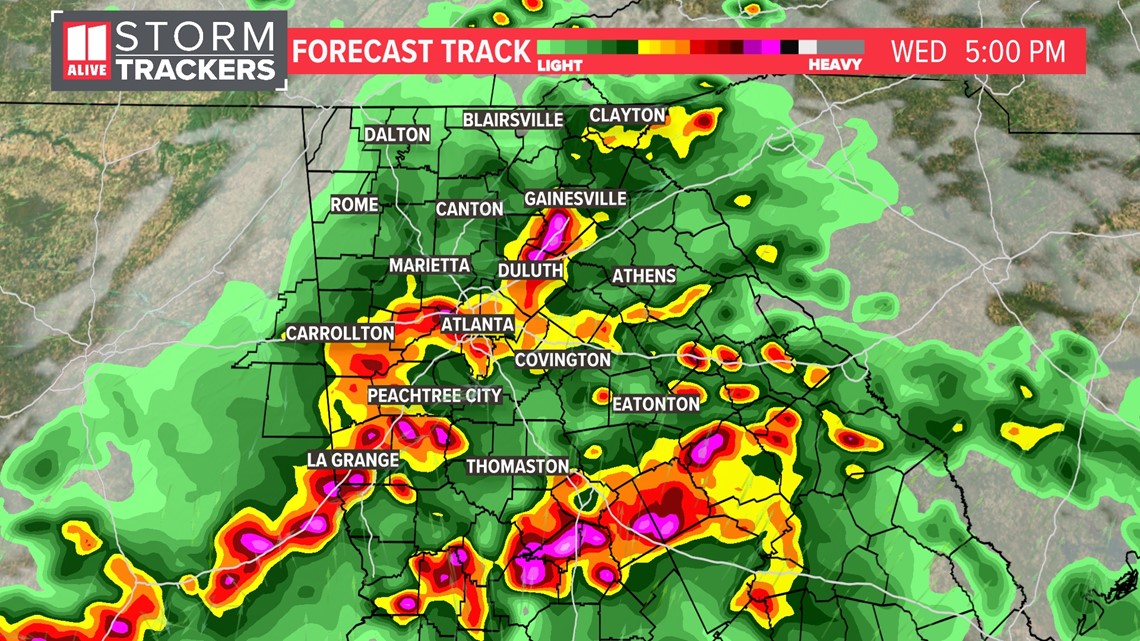 Some isolated showers and storms could last into early tonight as well.
As for Thursday, the day may start with some showers across parts of north Georgia.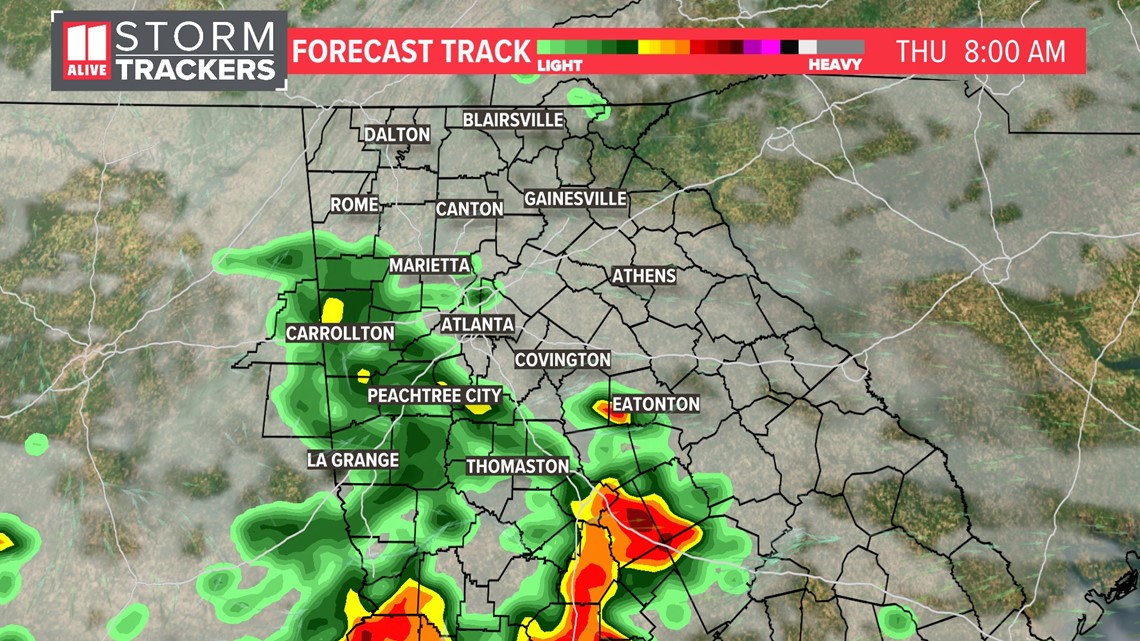 For the late afternoon and evening, another round of some scattered showers and storms is possible.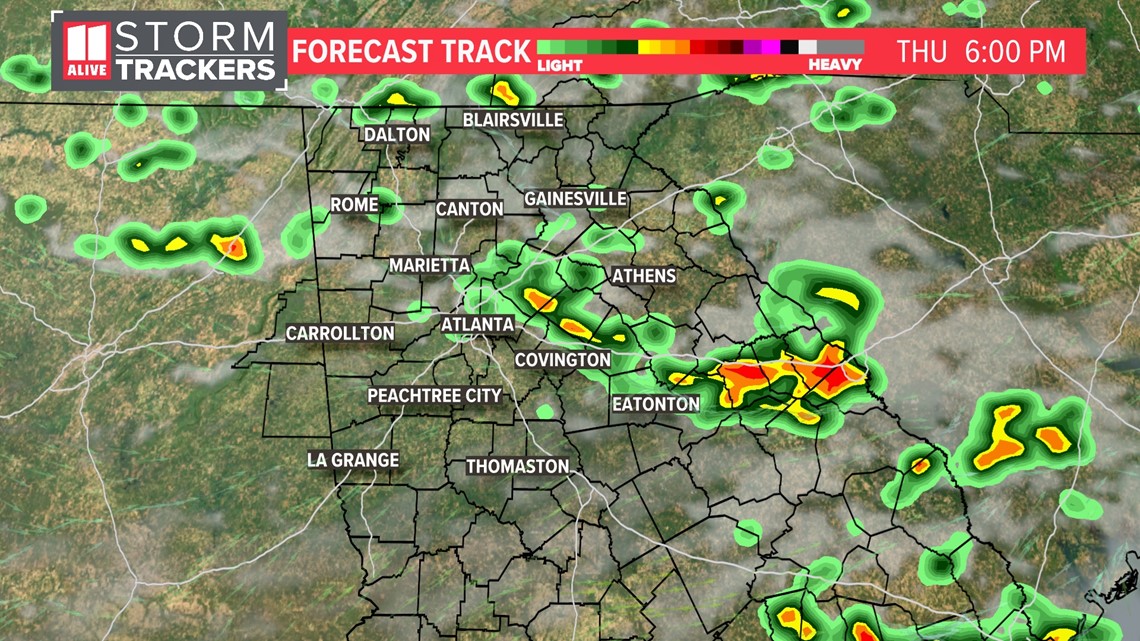 Stay Weather Aware and have a way to get warnings. The 11Alive Stormtrackers will be here tracking storms throughout the week.