KENNESAW, Ga. — Science is advancing rapidly -- it's finding solutions to problems every single day.
But it is not happening fast enough for people who need it most, so one young scientist took it upon himself to find a cure for his own disability.
"As a young boy, I was curious with the world. Everything fascinated me," Kennesaw State rising junior Heru Crooks said. "I would spend time with plants and nature, and that was my initial spark in my love for science."
He wants to understand how things move, why things work the way that they do, and even why they sometimes don't. He wants to understand the nature of movement.
"I believe there is a memory in the cells, there is a memory inside the body to heal itself," he said.
In 2016, Heru's life was changed forever. He broke nearly every bone in his body in a car crash on Interstate 75. Heru was delivered devastating news -- he was paralyzed from the waist down.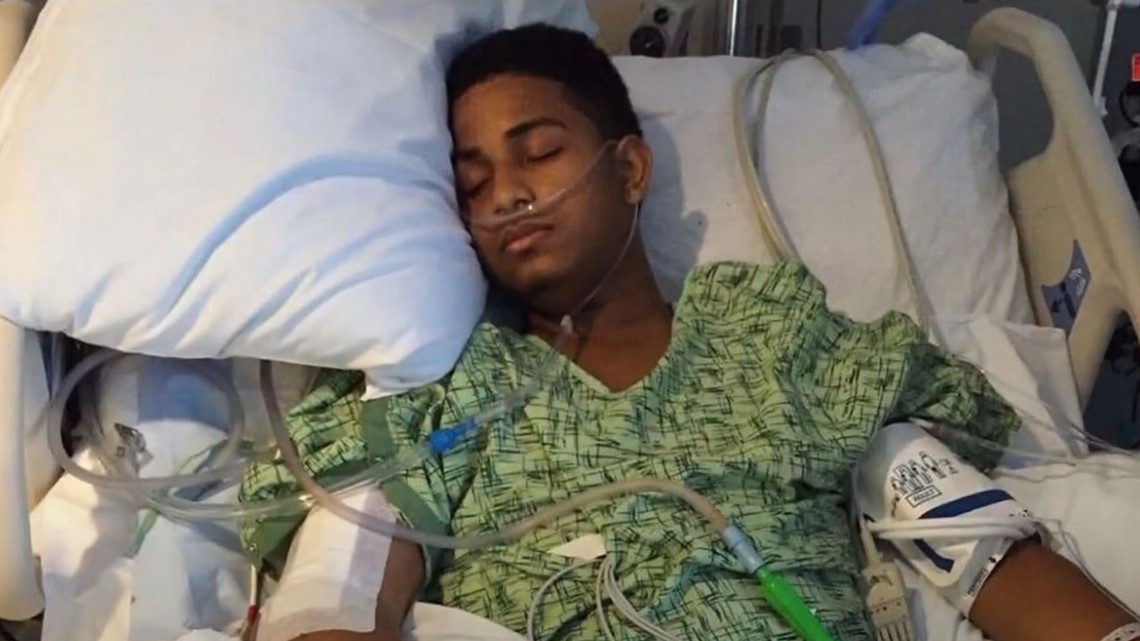 After months of traditional rehab in the United States, Heru traveled to Panama and India for stem cell treatment that is not yet available here in the U.S.
"I went back and the doctors couldn't believe it because that was supposed to be my life forever," he explained. "They couldn't believe it."
The treatment was grueling and expensive, but he said it works. Heru called the treatment "phenomenal technology" and wonders why it isn't available across not only the entire U.S., but also the entire world.
He enrolled in Kennesaw State University to keep his research moving forward.
"In that moment, I vowed to myself that my life would be a life of science," he said. "I would dedicate my time, my energy, to advance these treatments, find out about these treatments, and make them more affordable and more efficient for people around the world who desperately need them."
Now a junior at KSU, Heru works in a genetics lab daily.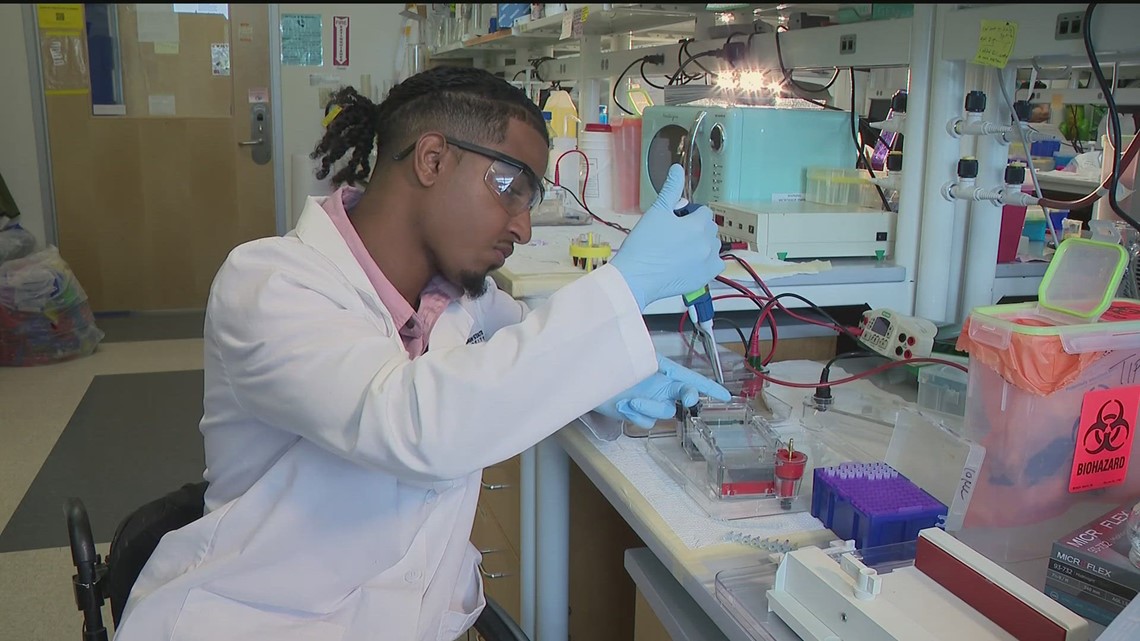 "I do believe there's a treatment. I do believe there's a cure. I do believe we will find it," he said. "You have to believe it, every part of your being has to believe it. You can't fake it! You have to know it entirely -- that it's going to happen."
He wants to feel the grass under his toes and the streams at his feet.
"I think about that day often, I think it will be a beautiful day. I am going to enjoy the day when I can walk again, and I am going to enjoy what it took to make it happen the most," he said.