ATLANTA — A man accused of sexually assaulting a woman inside an Atlanta nightclub while it was being streamed live on Facebook has been arrested, Atlanta Police confirm.
According to police, 34-year-old Dominique Williams turned himself in at the Fulton County Jail on Jan. 29 regarding warrants of aggravated sodomy.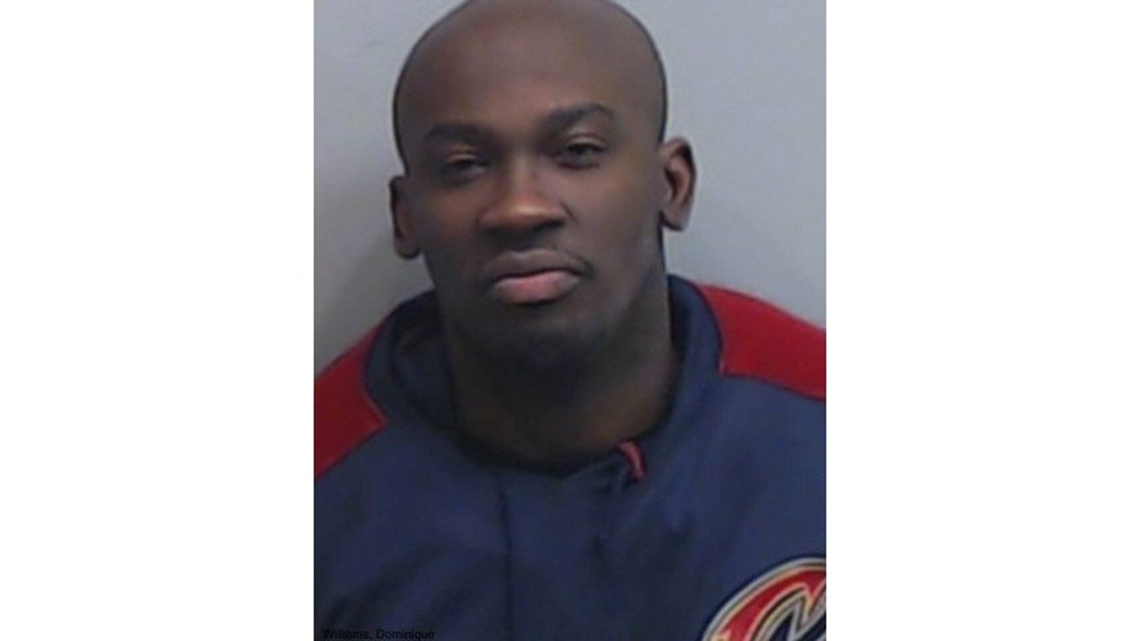 It's related to an alleged attack that happened at The Opera Nightclub in Midtown almost two weeks ago that sparked outrage online.
According to Atlanta Police, officers were first made aware of the accusations Sunday, Jan. 20 after they were sent a Facebook Live video of the alleged incident, posted to the victim's social media page. 11Alive will not publish the photos, videos or identity of the woman out of concern for her safety. However, the video was shared hundreds of times on the social media site before it was deleted.
The victims attorney's, Chris Stewart and Joshua Palmer released a statement Thursday morning regarding Williams arrest. " The arrest of Dominique Williams who sexually violated [ the victim] at Opera nightclub serves as vindication for her and all other women who have been victims of sexual assault."
In the series of videos, the alleged victim is shown dancing with a man when she was allegedly assaulted in the middle of the nightclub. She can be heard saying "somebody, help me" with tears rolling down her face as she continued to live stream the assault. And while the original video post was removed, several versions still exist on the internet.
After word of the alleged attack, activists rallied outside the Midtown club for three days straight, demanding to know why no arrests had been made despite police confirming that they had identified the man seen in the video. A person claiming to be that same man seen in the video then participated in a radio interview, claiming that the alleged assault didn't happen the way it was portrayed.
In the days after the alleged incident, the victim's attorney expressed this frustration with the lack of support his client received.
"Right now, it's scattered between people questioning her calling her names and attacking her," L. Chris Stewart said "It's just mind-blowing, between a black woman saying she was raped and an officer-involved shooting. It's just mind-blowing."
Thursday, Attorney Stewart went on to explain that they have reason to believe people were paid to make false statements about his client. Stewart said, " We are conducting an investigation into these allegations and will pursue criminal charges and civil damages against those responsible."
Protesters gather outside Opera nightclub in Atlanta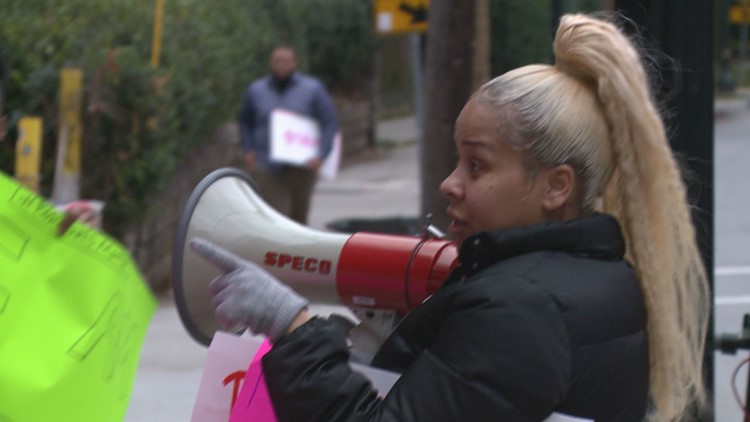 Stewart and activists alike pushed for justice for the victim. Now, it appears that they have gotten some, however he said his fight for justice isn't over.
"While we are pleased that the individual who assaulted [my client] was arrested, our quest for justice is just beginning. My law firm's investigation has uncovered a massive security failure by Opera nightclub which will be shocking to the general public. Hip-hop night at clubs does not mean patrons are treated with less value. We will continue to fight for [the victim] and for the countless other women who are silently victimized and don't come forward because they are fearful of being attacked by those who senselessly engage in victim shaming online not knowing all the facts," said Attorney Stewart.
Williams is now in the Fulton County Jail without bond.