ATHENS, Ga. — Athens-Clarke County Police on Tuesday released the motor vehicle crash report in the wreck that left a Georgia football player and staffer dead and one other player and staffer injured.
The crash happened early on Sunday morning, hours after the team's championship parade and ceremony in Athens.
Police have previously said LeCroy, 24, was driving the car. The report lays out that Willock, 20, was sitting behind her and not wearing a seatbelt, according to the crash report.
The report also indicates the other player, Warren McClendon, was in the front passenger seat and suffered a "laceration in the middle of his head." The other staffer, Tori Bowles, was in the back passenger seat and not restrained via seatbelt. She also suffered serious injuries. As of the most recent reporting, she is in critical in the hospital.
According to the report, the crash was initiated when the vehicle, a 2021 Ford Expedition, failed to navigate a left curve, "resulting in the vehicle striking a curb with its front passenger tire and leaving the roadway on the west shoulder" and then hitting a power pole. It adds that a contributing factor was "exceeding speed limit."
"The vehicle continued south on the shoulder where it struck a tree with its rear passenger quarter panel and caused it to begin rotating clockwise where it struck another tree with its driver's side," the report states. "This caused the vehicle to rotate counter-clockwise prior to achieving its final rest against an apartment building."
It happened on Barnett Shoals Road, about four miles south of Sanford Stadium in Athens.
On Wednesday, Athens-Clarke County Police told 11Alive there was no obvious signs of alcohol at the scene of the crash. Authorities are awaiting the toxicology report.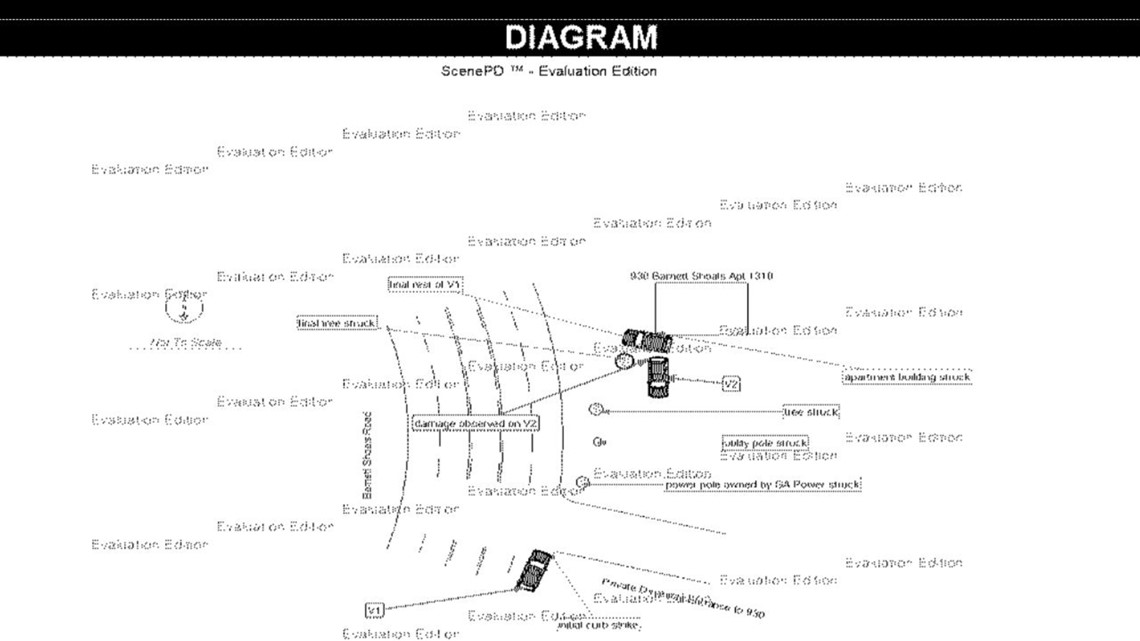 "Chandler loved Georgia Football more than anyone we knew," her obituary reads, noting her willingness to give so much of her time to recruiting for the team. That passion and love would extend to making cards for families, decorating at events, and planning recruiting events. "She had a way of making each and every prospect and their families feel like her own family."
So far there is no information about services for Willock.
"He was a great human being. You know, always loving and caring and always willing to give a helping hand, a kind word. He was a great son," his mother Sharlene told NBC News.