ATLANTA — Firefighters had to respond Wednesday night after a fire ignited at the popular shopping spot, Paris on Ponce, right off the BeltLine.
Crews responded around 9:30 p.m. to 716 Ponce de Leon Ave NE to fight the flames at the business - a shared retail space that offers vintage and eclectic furniture and decor, just steps from Ponce City Market.
When firefighters got there, officials said there was a lot of smoke in the air. Pictures from Twitter users showed gray smoke visible from near Ponce City Market and the Kroger grocery store off the BeltLine. By that time, witnesses wrote that firefighters had already arrived and appeared to have the flames under control, and the smoke was dying down.
Photos: Fire near Paris on Ponce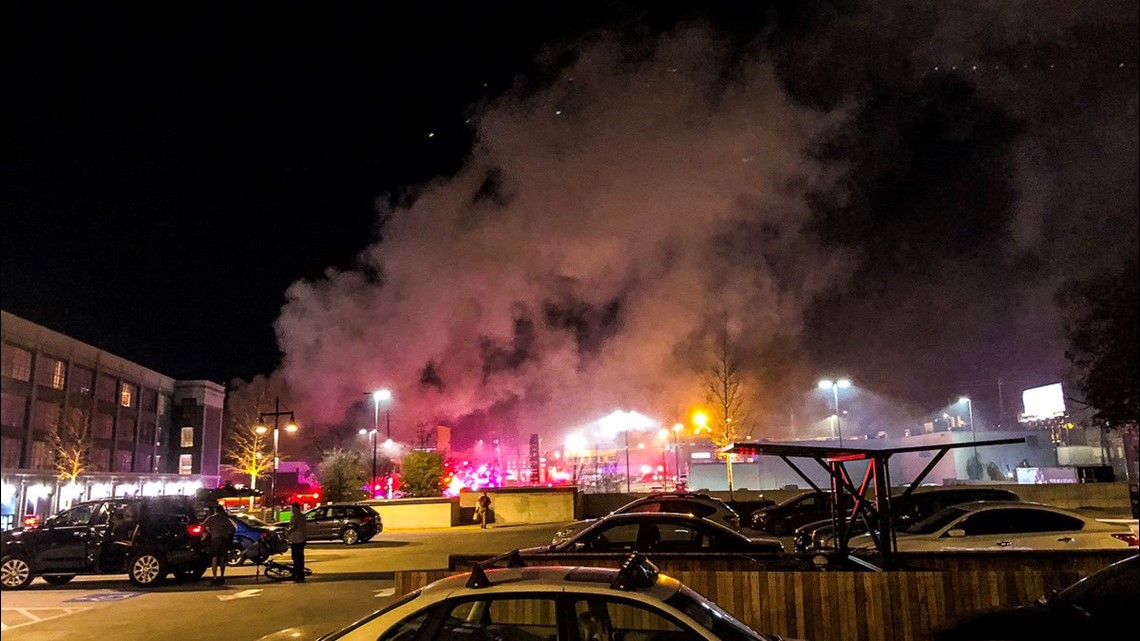 In an update, Sgt. Cortez Stafford with the Atlanta Fire Department said that firefighters were able to locate the flames burning in the rear portion of the large one-story building.
"We did request a second alarm here tonight because the size of the structure and the amount of fire and smoke going through the structure at that time," Stafford said. "It's a large building, and it takes a long time to search out, and we had to identify where the fire was and what was going on before we could safely get in there and get a good knockdown."
Firefighters did find a few cats and dogs inside a building connected to the business and rescued them. No people were hurt.
At this time, Stafford said the fire is contained and no other structures are threatened, but firefighters are still going through the building and hitting hot spots, to ensure the fire doesn't reignite. However, the flames reportedly left significant damage, including water damage and roof damage.
Stafford said the stretch of Ponce de Leon near Paris on Ponce will likely be closed for a few more hours, while crews continue to work the fire.
MORE NEWS
Help find Uncle Ozzie: Have you seen this man?
Animal shelter under quarantine after puppy tests positive for parvo
While human trafficking is a major problem, creating a panic with false reports is counterproductive
President Jimmy Carter released from hospital day before Thanksgiving