COBB COUNTY, Ga. -- Cobb County Police have identified the man who was found dead inside of a beer cooler at SunTrust Park as 48-year-old Todd Keeling of Minnesota.
Keeling, who was a third party contractor, was discovered around 3 p.m. Tuesday inside the cooler at SunTrust Park by another worker of the same company. Officials told 11Alive that Keeling was working the overnight shift when he apparently passed away inside the ballpark.
His body was found when his coworkers began setting up for Tuesday night's game against the Cincinnati Reds.
The Cobb County Police Department is working with the Atlanta Braves to investigate this incident. The investigation is ongoing as the medical examiner tries to determine how the man died.
OSHA, the Occupational Safety and Health Administration, has opened an investigation as well.
In a statement to 11Alive, the company in charge of food and beverage services at SunTrust Park, Delaware North, said they were "deeply saddened" by the loss of Todd Keeling.
"He was a kind friend who dedicated his life to elevating the draft beer experience," the statement continued. "We salute his passion and dedication to revolutionizing the beverage industry. Our thoughts and prayers are with his family."
PHOTOS: Atlanta Braves first game at SunTrust Park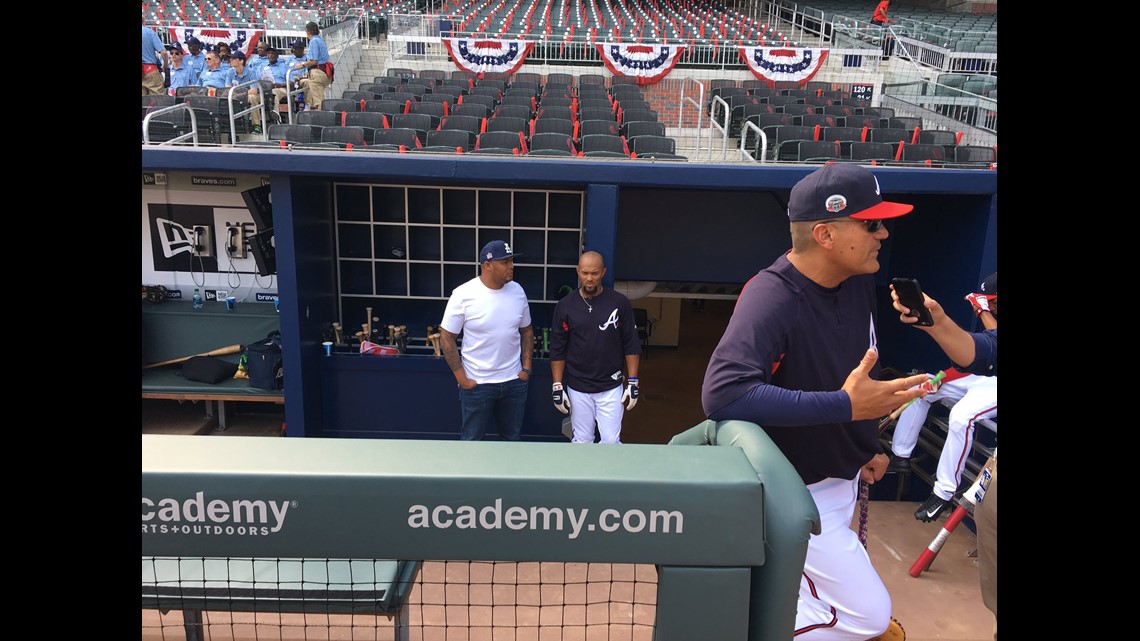 RELATED |
Sign up for The Speed Feed newsletter below to get the latest headlines in your inbox each weekday! (App users click here)