LAWRENCEVILLE, Ga. -- The Gwinnett County detective who investigated the death of a nearly 3-year-old girl, Reygan Moon, who starved to death, said she may have died alone, in a closet.
Devin Moon, 29, is charged in the death of her daughter, who weighed just 14 pounds when she died, half the normal weight for a child who was two years and 11 months old.
Police said Devin worked as a dancer at a local club and would leave her child alone as she worked overnights.
On Wednesday, Cpl. Micah Hegwood testified it that from the feces and urine in the carpet and on the walls, it looked like Reygan may have died alone in a closet, and that perhaps her mother moved her body to a couch before calling 911.
►RELATED: 'It didn't have to happen this way' | Grandmother of starved girl speaks
Hegwood said Moon repeatedly lied to police about the last few months of her daughter's life and about what led up to her death. Hegwood said the girl had been left in a closet, possibly every night for hours, over a period of eight months, with no food or water.
Hegwood said Devin told him she came home from work at about 4:00 one morning last month and saw Reygan on the couch, and that Devin thought Reygan was sleeping. Hegwood said Devin told him she went to bed, and got up at about 2:30 the next afternoon to find Reygan still on the couch, unresponsive and cold to the touch.
But Hegwood said that from the evidence, "it appeared that Reygan had likely been isolated in a closet.... There's a possibility Reygan died in a closet instead of the couch" because, Hegwood said, the medical examiner noted that the couch where Reygan was found was not wet as it would have been if she had died there. "This could have been staged," Hegwood said.
PHOTOS| 2-year-old Reygan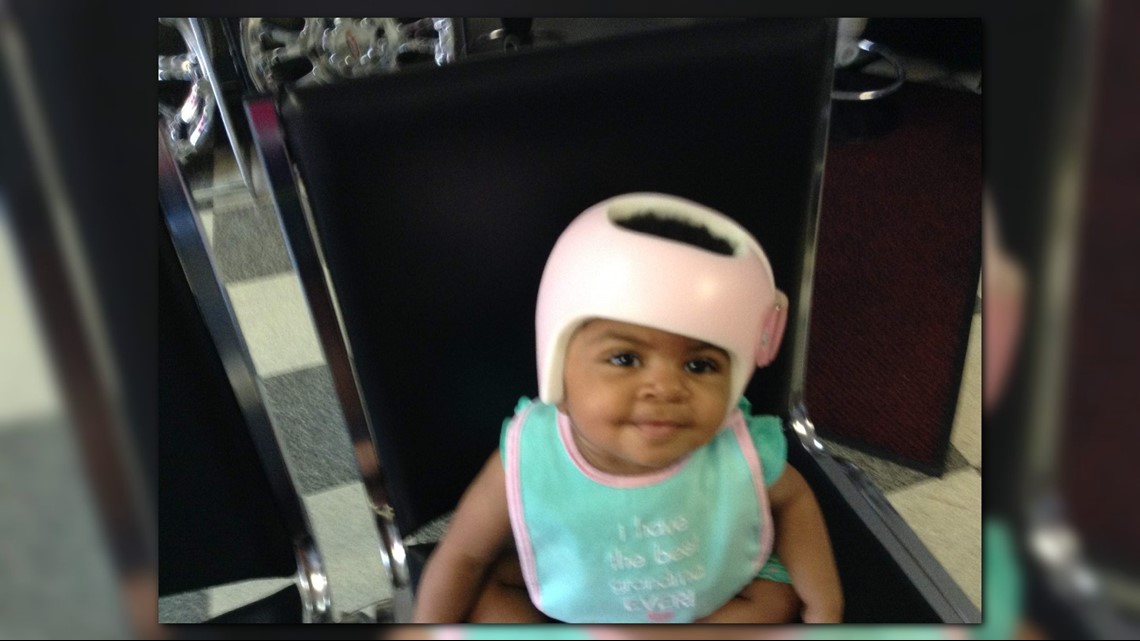 Hegwood testified that this past October, Moon cut off her family from seeing Reygan after the child spent four days in a hospital for malnutrition.
State DFACS case workers, however, released the girl back into Devin's care, and Hegwood said he's still trying to get answers from DFACS about why.
"Reygan's body was extremely emaciated," when she died last month, "meaning there was little to no muscle mass, little to no body fat, and her skin appeared, looked like leather, it was extremely dry and wrinkled," Hegwood said.
Moon sat upright in the courtroom, sometimes shaking her head as if silently disputing the detective's testimony.
Hegwood said Devin's cell phone records show that an hour before she called 911 for help, she started calling the father of her older child, but couldn't get him to answer. She called repeatedly, Hegwood said. Then, about 15 minutes before calling 911, Hegwood said Devin left Reygan's body unattended inside the apartment and drove away from the apartment complex, returning just before calling 911.
The magistrate court judge ordered Moon's case moved to Superior Court for prosecution on charges of felony murder and first-degree child cruelty.
MORE COVERAGE
► RELATED | Rainbows made her happy | Family plans funeral for girl who starved to death
► RELATED: Police: Child starves to death after being left alone while mother dances at club
Devin Moon has been arrested numerous times before, mainly on traffic charges, including DUI and improper lane change (and her headlights were out on her vehicle).
PHOTOS: Reygan Moon's funeral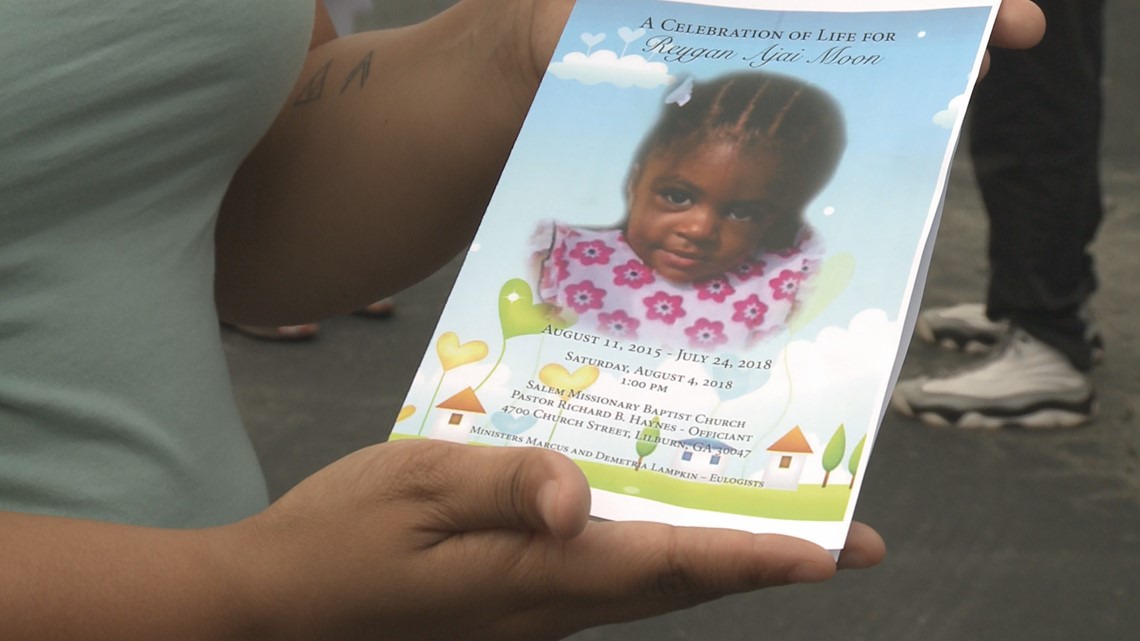 Police: Mom accused of starving child to death has previous arrests