ATLANTA — The family of a 35-year-old man who died while in custody at the Fulton County Jail is outraged, as they claim he was eaten alive by insects and bedbugs while living in complete filth while behind bars.
Lashawn Thompson's brother said no one deserves to die such a horrible death.
McCrae said after not speaking with his brother for a while, he found out last year he'd been arrested in Atlanta for a misdemeanor simple battery charge in June before dying in the Fulton County Jail last September.
"I just got a phone call that your brother was found unresponsive," Brad McCrae said.
But what made matters even worse was when he found out he had died in the psychiatric wing -- covered in sores and bites from bed bugs and lice. He was held there for three months when an officer found him. But by that point, his family couldn't even recognize him.
"He was definitely a heavy-set guy and from those pictures, he looks totally different," McCrae said. "He's not the same person."
The pictures of Thompson's dead body covered in sores and bites are graphic and the pictures of his cell show the filthy conditions.
Photos | Man covered in bed bugs, found dead in filthy conditions inside Fulton County Jail
"It looks like he wasn't eating in jail or malnutrition or maybe the bed bugs did it," McCrae said.
The Fulton County Medical Examiner lists his cause of death as "undetermined" but did note a severe bedbug infestation. His family claims an infection from the bites led to cardiac arrhythmia and to his death.
The family said Thompson was brought to the psych wing because the jail was aware he was schizophrenic.
"The loss was unbearable," McCrae said. "Nobody should see those type of pictures."
The family hired an attorney to conduct their own investigation in order to determine whether the bed bugs caused the infection, which led to Thompson's death.
"They put that man in that cell and left him there to die, " said Michael Harper, the family's attorney.
His brother remembers him as an outgoing person who everyone enjoyed being around.
"He was a everyday person that likes to laugh, play, watch TV -- he liked music," McCrae said.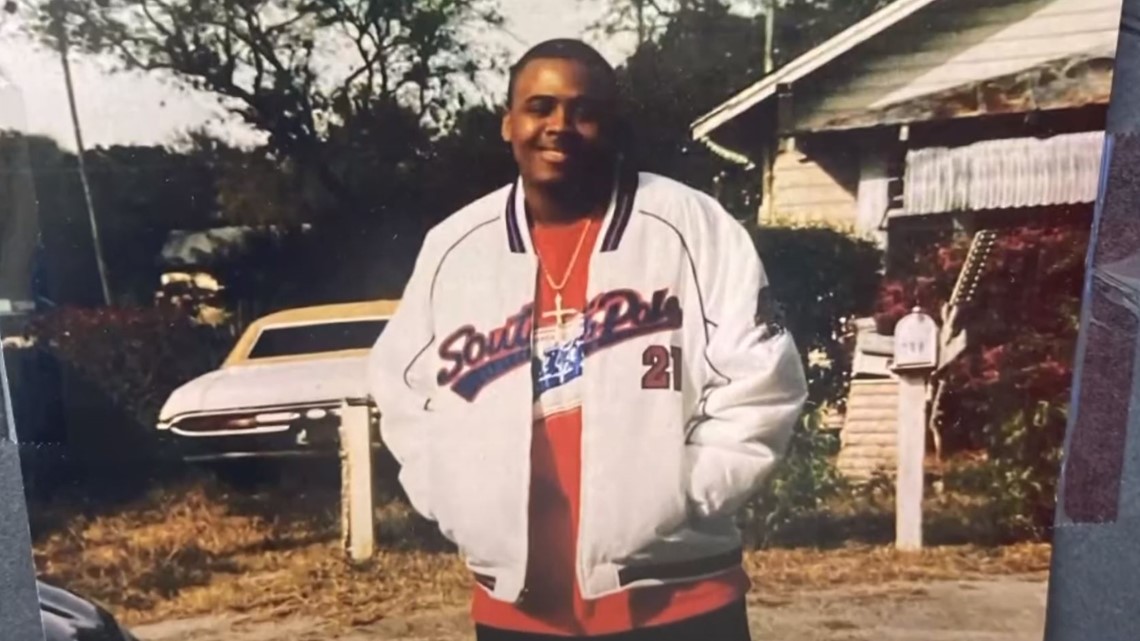 On Thursday afternoon, McCrae and his family joined Harper in order to bring attention to Thompson's death and demand change.
"Asking for a criminal investigation and asking for the jail to be shut down," Harper said when asked what he wants.
11Alive reached out to the Fulton County Sheriff's Office about the family considering a lawsuit and they responded with condolences for Thompson's family. They also shared that after his death, "immediate action was taken including but not limited to $500,000 to address the infestation of bed bugs, lice and other vermin, and updating security rounds to include addressing of sanitary conditions."
The sheriff's office told 11Alive their investigation is ongoing and will determine whether any criminal charges are warranted.
Harper said the family is glad to hear that and McCrae hopes more changes are on the way.
"It could be your family member so we just want people to stand up, talk about it and get it to the public," he said.
Harper said they plan on filing a lawsuit against the Fulton County Sheriff and detention officers once they get proof from their own investigation that the bug bites led to his death. They expect that will happen within the next two months.