"We've probably dropped 50 percent in the number of customers that we've got coming through the door, which is actually not bad considering there's a lot of shops that are seeing zero customers come through the door and have had to close," he said. "It's actually a blessing to have 50 percent."
According to Burgess, the shop is currently offering touchless pickup and delivery, to prevent the spread of COVID-19.
"We will go to a customer's house, pick up the car, bring it back, take care of it, wipe it down, bring it back to the customer, and wipe everything off," he said. "We are trying to make it as easy as possible for the folks that understandably do not want to get out into the public at all. Or we can even do it at the shop. We have a drop box right outside the door. People can put their name, info, and keys right through the door. They don't have to come in contact with anyone or come in the shop at all."
Burgess said he's vowed to keep all employees onboard, despite fewer customers coming in. One new service being offered at the shop is classic car repairs.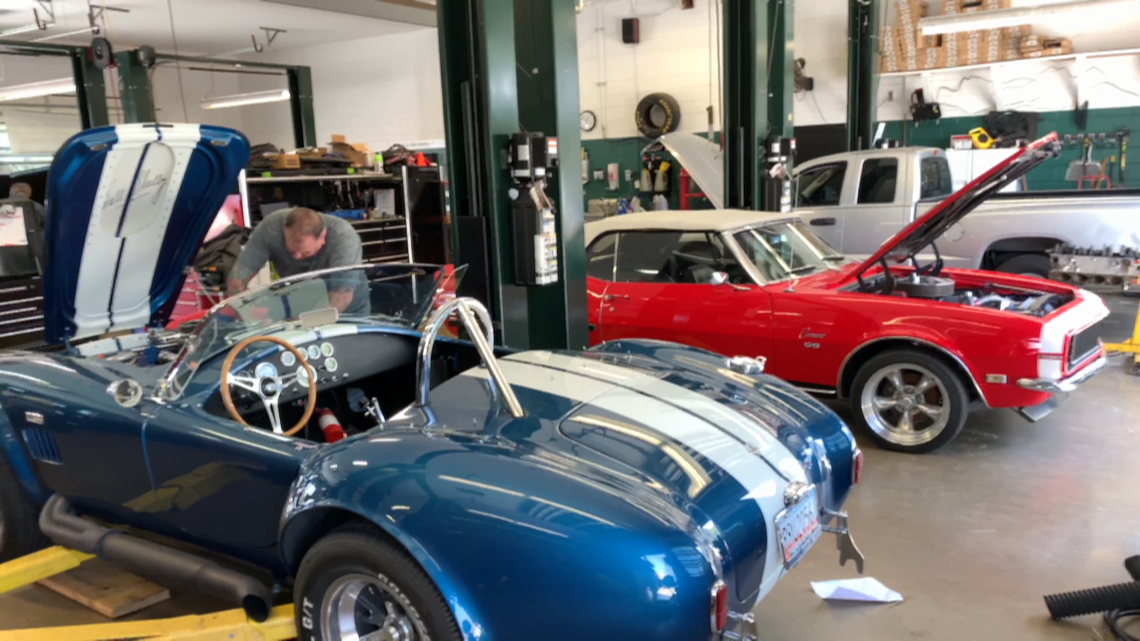 "We have a 68 Mustang Fastback, a 68 Camaro convertible that rolled in, a GS that's gorgeous," Burgess said. "We're doing some classics that we normally wouldn't have time for. We have the time and the space now to work on them."
The shop, which offers everything but body work, has five master mechanics with more than 30 years of experience, Burgess said. He went on to say they are taking extra precautions to make sure customers feel safe during these unusual times.
"We can do everything in a way that you don't have to come in contact with anyone," Burgess said. "We know folks and first responders need to get their cars taken care of so they can get to appointments and vital things they've got to do, so we're going to be open for the duration."
Want more Cumming news? Follow us on Facebook.