Sheldon Adelson, 87; Rose up from a modest start as the son of an immigrant taxi driver to become a billionaire Republican powerbroker with a casino empire and influence on international politics.
Yildirim Akbulut, 85; Served as Turkey's prime minister during the First Gulf War and also oversaw an influx of ethnic Turkish refugees from Bulgaria.
Todd Akin, 74; Former U.S. representative from Missouri whose comment that women's bodies have a way of avoiding pregnancies in cases of "legitimate rape" sunk his bid for the U.S. Senate and became a cautionary tale for other GOP candidates.
Meredith C. Anding Jr., 79; Member of the "Tougaloo Nine," who famously participated in a library "read-in" in segregated Mississippi 60 years ago.
Yitzhak Arad, 94; Holocaust survivor and scholar who was the director of Israel's Yad Vashem Holocaust memorial for more than two decades.
John Artis, 75; Wrongly convicted with boxer Rubin "Hurricane" Carter in a triple murder case. Carter often called Artis his "hero" because Artis turned down an offer for a reduced prison term if he would implicate Carter in the killings.
Theoneste Bagosora, 80; Former Rwandan army colonel regarded as the architect of the 1994 genocide in which more than 800,000 ethnic Tutsi and Hutus who tried to protect them were killed.
F. Lee Bailey, 87; Celebrity attorney who defended O.J. Simpson, Patricia Hearst and the alleged Boston Strangler, but whose legal career halted when he was disbarred in two states.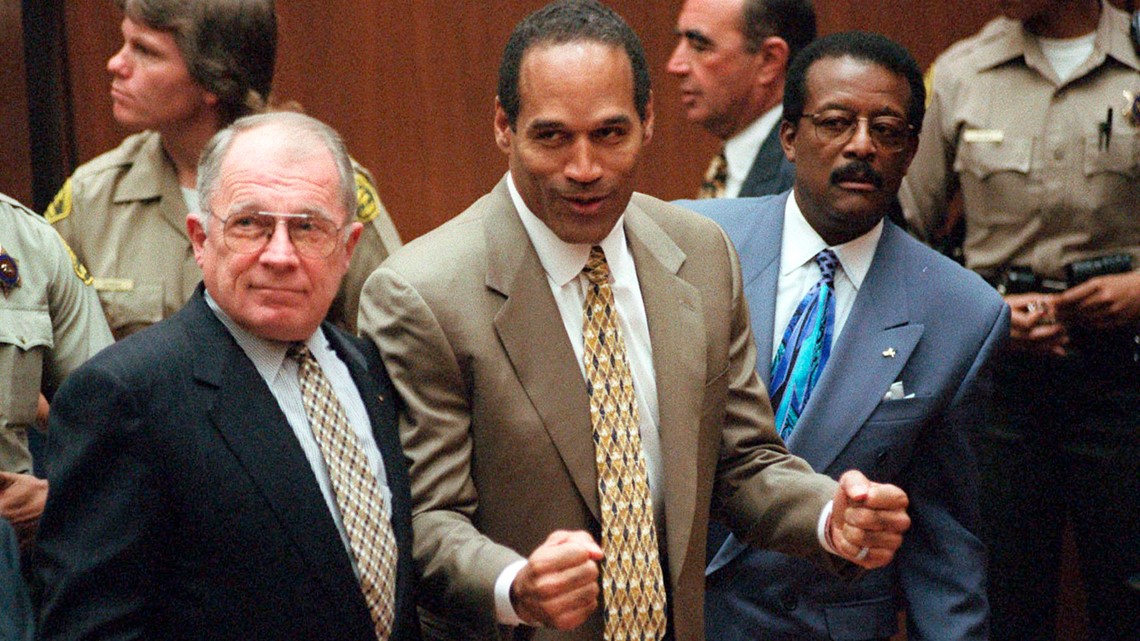 Carol Jenkins Barnett, 65; The billionaire daughter of the Publix Super Markets founder was known for her philanthropic work.
Dr. John Bartlett, 83; Widely respected infectious disease specialist who played a role in the growth of Baltimore's nationally renowned Johns Hopkins Hospital.
Dr. Aaron T. Beck, 100; Groundbreaking psychotherapist regarded as the father of cognitive therapy.
Esther Bejarano, 96; Survivor of the Auschwitz death camp who used the power of music to fight antisemitism and racism in post-war Germany.
Gottfried Boehm, 101; German architect who was famous for his concrete brutalist-style church buildings.
Dr. Harold N. Bornstein, 73; Physician who once declared that Donald Trump would be "the healthiest individual ever elected to the presidency."
Eli Broad, 87; Billionaire philanthropist, contemporary art collector and entrepreneur provided much of the money and willpower used to reshape Los Angeles' once moribund downtown into a burgeoning area.
Peter Buck, 90; $1,000 investment in a family friend's Connecticut sandwich shop in 1965 provided the genesis for what is now the world's largest restaurant chain — Subway.
Jonathan Bush, 89; Younger brother of the late President George H.W. Bush and uncle of former President George W. Bush.
Eleonore "Lorli" von Trapp Campbell, 90; Second daughter of Maria von Trapp, whose Austrian family was famous for being depicted in the musical and beloved movie "The Sound of Music."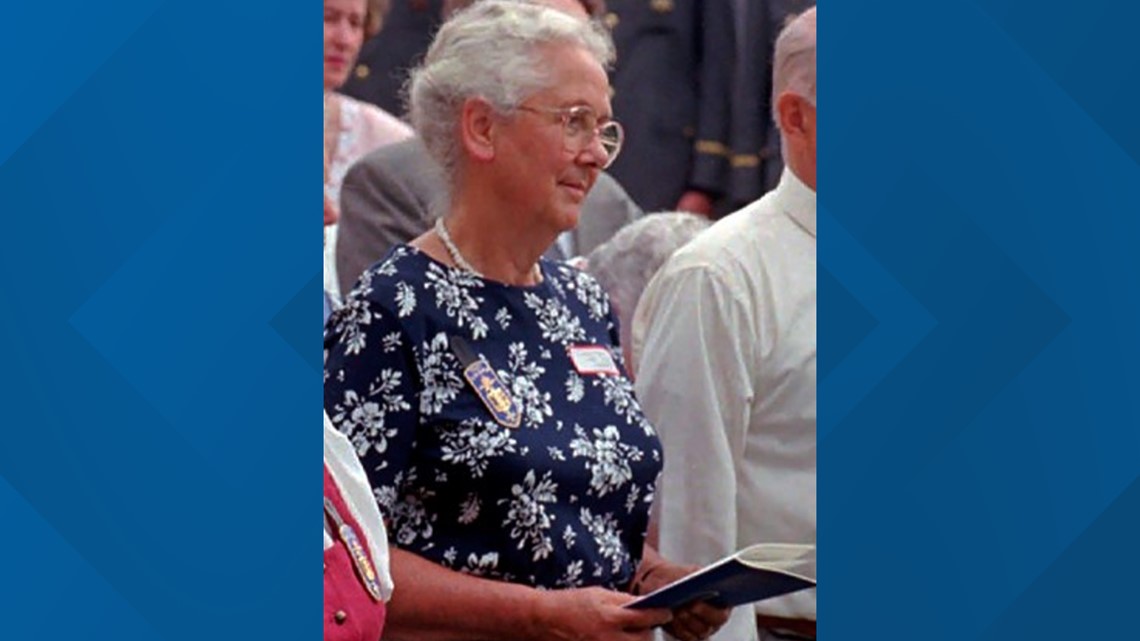 William Sterling Cary, 94; Minister and civil rights activist who was the first Black person in prominent church leadership roles including National Council of Churches president.
Max Cleland, 79; Lost three limbs to a hand grenade in Vietnam and later became a groundbreaking Veterans Administration chief and U.S. senator from Georgia.
Dorothy Schmidt Cole, 107; Recognized in 2020 as the oldest living U.S. Marine. Enlisted as one of the earliest female Marine reservists following the bombing of Pearl Harbor.
Michael Collins, 90; Apollo 11 astronaut who piloted the command module from which Neil Armstrong and Buzz Aldrin left to make their historic first steps on the moon in 1969.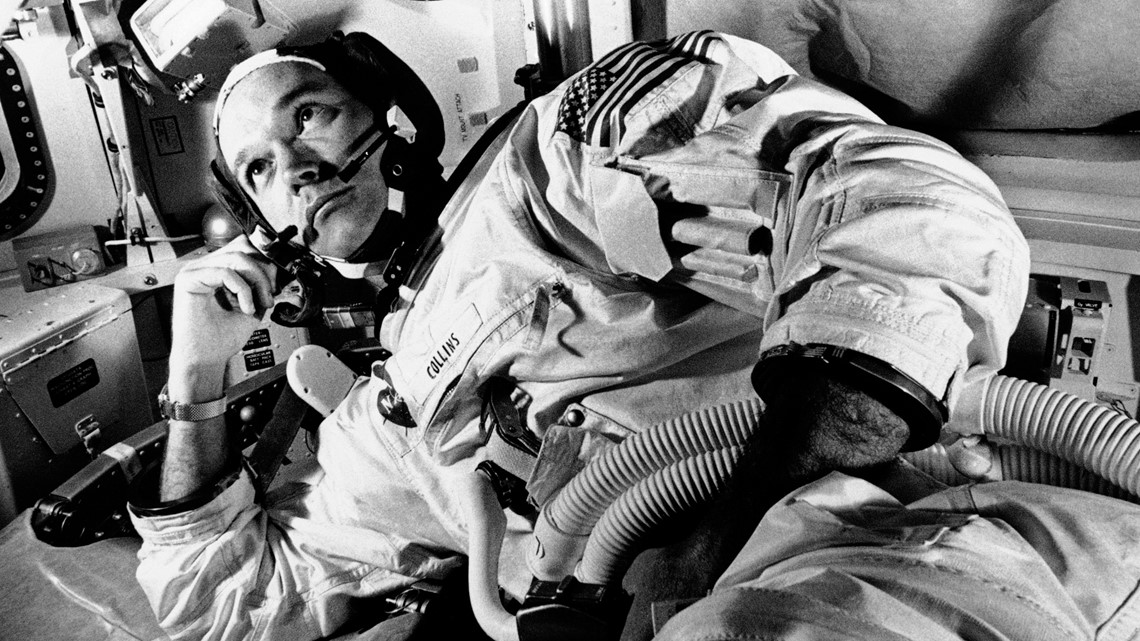 Chief Leonard Crow Dog, 78; Renowned spiritual leader and Native American rights activist who fought for sovereignty, language preservation and religious freedom.
Rennie Davis, 80; One of the "Chicago Seven" activists who was tried for organizing an anti-Vietnam War protest outside the 1968 Democratic National Convention in Chicago in which thousands clashed with police in a bloody confrontation that horrified a nation watching live on television.
F.W. de Klerk, 85; Shared the Nobel Peace Prize with Nelson Mandela and as South Africa's last apartheid president oversaw the end of the country's white minority rule.
Ronald DeFeo, 69; Convicted of slaughtering his parents and four siblings in a home that later inspired the "The Amityville Horror" book and movies.
Myron Dewey, 49; Filmmaker and journalist who help draw worldwide attention to the concerns of Native Americans fighting an oil pipeline near the Standing Rock Sioux Reservation.
Joan Didion, 87; Revered author and essayist whose precise social and personal commentary in such classics as "The White Album" and "The Year of Magical Thinking" made her a uniquely clear-eyed critic of turbulent times.
Alix Dobkin, 80; Lesbian singer and feminist activist who appeared in an iconic and recently resurgent 1975 photo wearing a t-shirt that read "The Future is Female."
Lloyd Dobyns Jr., 85; Award-winning NBC News correspondent who reported from places around the world and who anchored an innovative U.S. television newscast in the early 1980s.
Bob Dole, 98; Overcame disabling war wounds to become a sharp-tongued Senate leader from Kansas, a Republican presidential candidate and then a symbol and celebrant of his dwindling generation of World War II veterans.
Raymond Donovan, 90; Construction company executive who resigned as secretary of the U.S. Department of Labor following grand larceny and other charges of which he was later acquitted by a jury.
Chun Doo-hwan, 90; Former South Korean strongan who seized power in a 1979 coup and brutally crushed pro-democracy protests before going to prison for misdeeds while in office.
David Dushman, 98; Last surviving Soviet soldier involved in the liberation of the Nazi death camp at Auschwitz.
Edwin Washington Edwards, 93; High-living, quick-witted four-term governor who reshaped Louisiana's oil revenues and dominated the state's politics for decades, a run all but overshadowed by scandal and eight years in federal prison.
Mike Enzi, 77; Retired U.S. senator from Wyoming known as a consensus-builder in an increasingly polarized Washington.
Frances "Sissy" Farenthold, 94; Reform-minded liberal Democrat in the Texas House who was pushed for the party's 1972 vice-presidential nomination.
Aaron Feuerstein, 95; Gained fame for continuing to pay workers at his Massachusetts textile mill even after a fire shuttered operations.
Ian Fishback, 42; Former Army officer and Detroit native who reported in 2005 that military prisoners in the Middle East were being beaten and abused by U.S. soldiers.
Larry Flynt, 78; Turned Hustler magazine into an adult entertainment empire while championing First Amendment rights.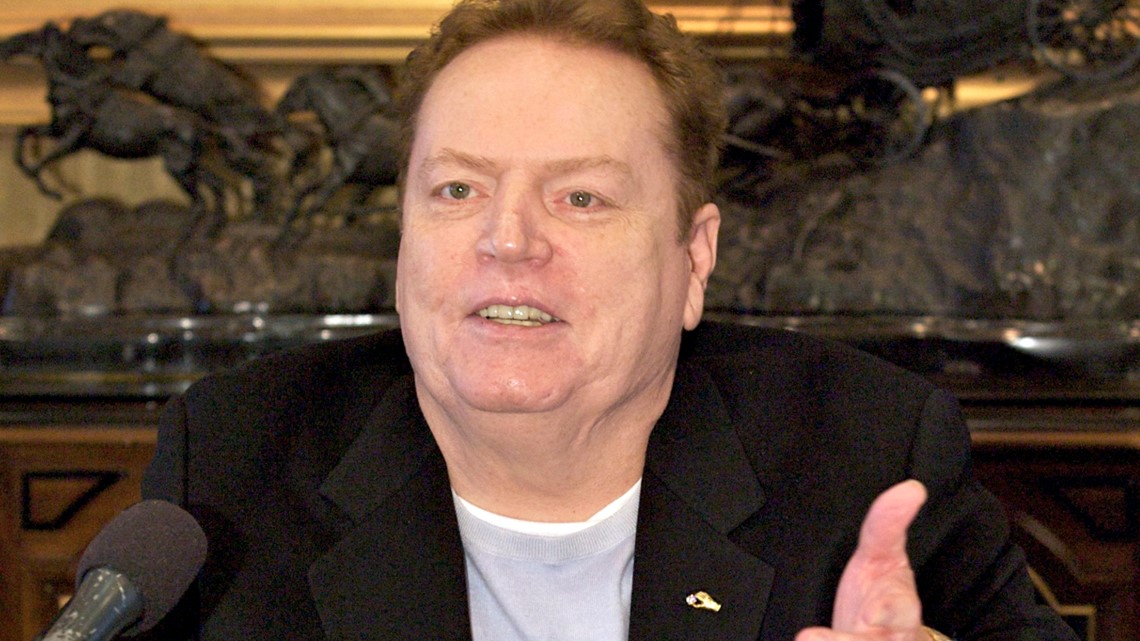 Foster Friess, 81; Republican political donor, investor and philanthropist
John Geddert, 63; Former U.S. Olympics gymnastics coach charged Feb. 25 with turning his Michigan gym into a hub of human trafficking by coercing girls to train and then abusing them.
Robert Gentile, 85; Mobster who for years denied suspicions from authorities that he knew anything about a trove of artwork valued in the millions that was stolen in a 1990 museum heist and remains missing.
Hubert Germain, 101; The last of an elite group of decorated French Resistance fighters who helped liberate France from Nazi control in World War II.
Charles "Chuck" Geschke, 81; Co-founder of the major software company Adobe Inc. who helped develop Portable Document Format technology, or PDFs.
Peter Gotti, 81; Mobster and brother of notorious Gambino crime boss John Gotti died in federal prison.
Phyllis Gould, 99; One of the millions of women who worked in defense plants in World War II and who later relentlessly fought for recognition of those "Rosie the Riveters."
Mike Gravel, 91; Former U.S. senator from Alaska who read the Pentagon Papers into the Congressional Record and confronted Barack Obama about nuclear weapons during a later presidential run.
Vartan Gregorian, 87; Noted scholar and philanthropic leader who led the Carnegie Corporation of New York since 1997.
Hissene Habre, 79; Chad's former dictator -- the first former head of state to be convicted of crimes against humanity by an African court after his government was accused of killing 40,000 people.
Jimmy Harrell, 65; A supervisor on the Deepwater Horizon oil rig that exploded in the Gulf of Mexico in 2010.
Alcee Hastings, 84; Fiercely liberal longtime Florida congressman who was dogged throughout his tenure by an impeachment that ended his fast-rising judicial career.
Fred Hiatt, 66; Foreign correspondent who rose in 2000 to become The Washington Post's editorial page editor.
Lucia Hiriart, 98; Widow of Chilean dictator Augusto Pinochet who, on many occasions, influenced her husband's decisions on whom to appoint to public office.
Alice Hoagland, 71; Beloved figure of the gay rugby movement that her own son, Mark Bingham, helped set in motion shortly before he perished in the 2001 terrorist attacks as one of the heroes of Flight 93.
George Holliday, 61; Los Angeles plumber who shot grainy video of four white police officers beating Black motorist Rodney King in 1991.
Linwood Holton Jr., 98; Virginia's first Republican governor since Reconstruction and a crusader against racial discrimination.
bell hooks, 69; Author, educator and activist whose explorations of how race, gender, economics and politics intertwine made her among the most influential feminist thinkers of her time. Born Gloria Jean Watkins, hooks took her pen name from her maternal grandmother but spelled it in lower case to establish her own identity.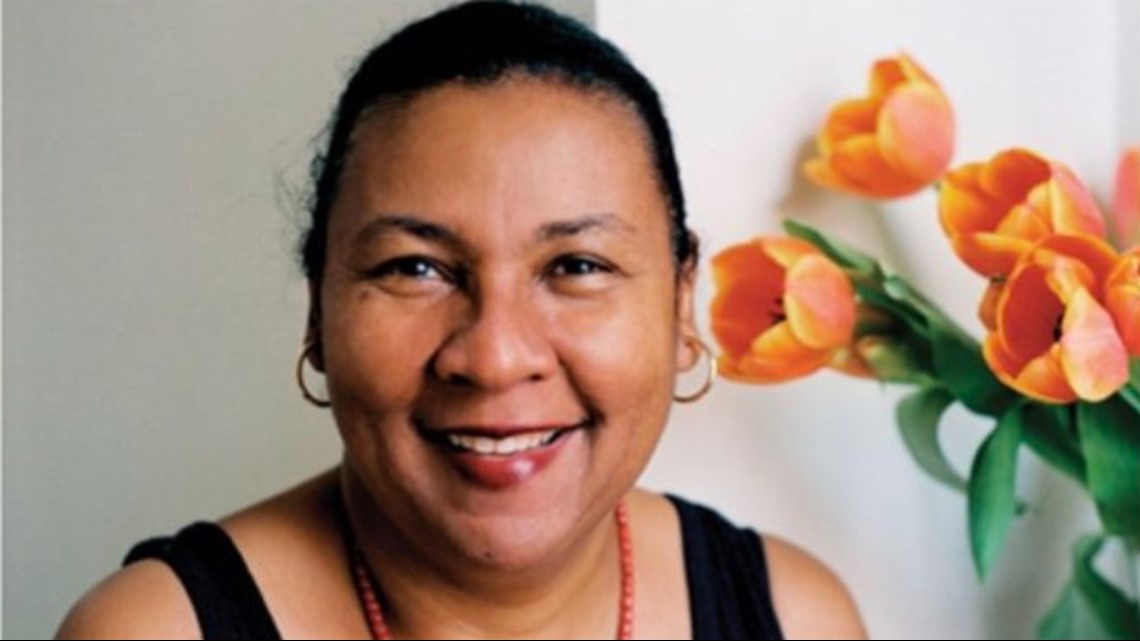 James Hormel, 88; First openly gay U.S. ambassador and a philanthropist who funded organizations to fight AIDS and promote human rights.
Johnny Isakson, 76; Former Georgia Republican U.S. senator.
Idriss Deby Itno, 68; President ruled Chad for more than 30 years and became an important ally to Western nations in the fight against Islamic extremism in Africa.
Helen Viola Jackson, 101; Believed to be the last U.S. Civil War widow. She was 17 when she married 93-year-old James Bolin in 1936.
Sandra Jaffe, 83; Co-founded Preservation Hall in New Orleans, introducing countless people to jazz through the intimate French Quarter venue over six decades.
Eddie Jaku, 101; Holocaust survivor who published his best-selling memoir, "The Happiest Man on Earth," in 2020.
Ahmed Jibril, 83; Leader of a breakaway Palestinian faction that carried out hijackings, bombings and other attacks against Israeli targets in the 1970s and 1980s.
Vernon Jordan, 85; Rose from humble beginnings in the segregated South to become a champion of civil rights before reinventing himself as a Washington insider and corporate influencer.
Kenneth Kaunda, 97; Zambia's founding president and a champion of African nationalism who spearheaded the fights to end white minority rule across southern Africa.
Nancy Keating, 94; Charitable volunteer and matriarch of a large family with deep and philanthropic ties to the Cincinnati area.
Roman Kent, 92; Survivor of the Holocaust was chairman of the American Gathering of Jewish Holocaust Survivors and Their Descendants, which documents the lives of survivors and works with educators to teach about the Holocaust.
Abdul Qadeer Khan, 85; Controversial figure who launched Pakistan on the path to becoming a nuclear weapons power in the early 1970s.
Kim Yong Ju; Younger brother of North Korea founder Kim Il Sung who was once regarded as the country's No. 2 official before his nephew was anointed as the next ruler.
Joseph Zalman Kleinman, 91; Holocaust survivor who survived the Auschwitz death camp and testified against Adolf Eichmann in the Nazi commander's trial in Jerusalem.
Sergei Kovalev, 91; Renowned human rights advocate and dissident who had campaigned for democratic freedoms since Soviet times.
Hans Kueng, 93; Roman Catholic theologian who was an early colleague and friend of the future Pope Benedict XVI but later fell foul of the Vatican for challenging church doctrine and became a vocal critic of the pontiff.
Ray Lambert, 100; Army medic who survived multiple wounds on D-Day to treat other soldiers on the beach at Normandy.
Bob Lawton, 90; Owner of the world's largest arcade was a regular presence dressed in red suspenders and handing out free tokens to kids at Funspot in Laconia, New Hampshire, until his death.
Carl Levin, 87; Michigan's longest-serving U.S. senator was a powerful voice for the military during his career.
Fred Levin, 83; Florida attorney won a major legal battle against the tobacco industry in the 1990s.
G. Gordon Liddy, 90; A mastermind of the Watergate burglary which led to the resignation of President Richard Nixon.
Steve Lewis, 99; World War II veteran who was one of the last living members of an all-Black cavalry regiment.
Rush Limbaugh, 70; Talk radio host who ripped into liberals and laid waste to political correctness with a captivating brand of malice that made him one of the most powerful voices in politics, influencing the rightward push of American conservatism and the rise of Donald Trump.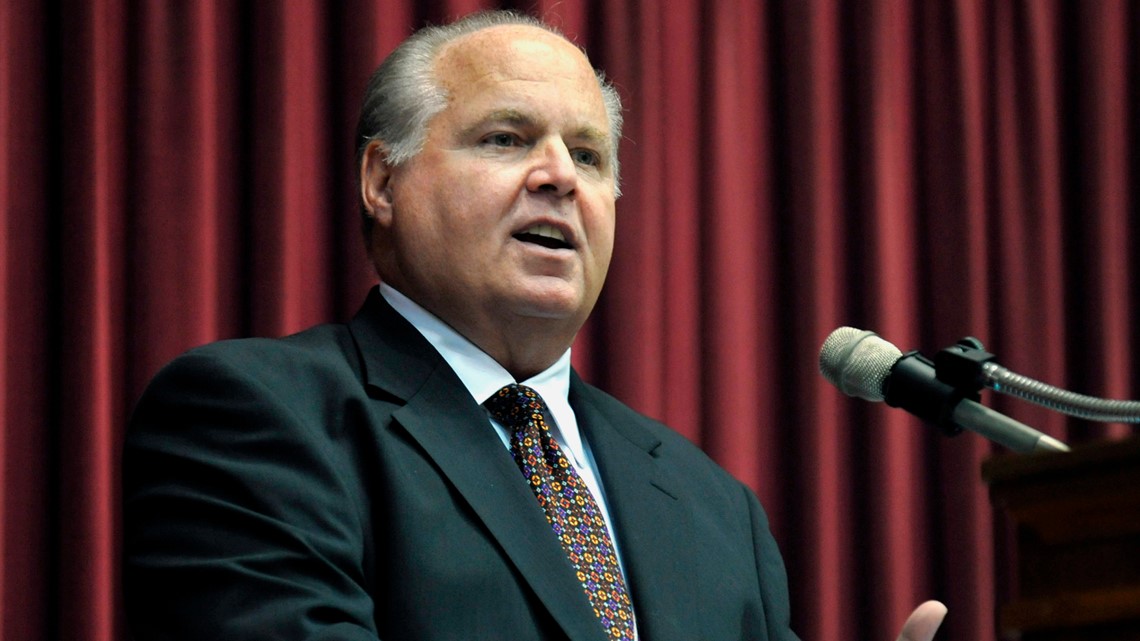 James W. Loewen, 79; His million-selling "Lies My Teacher Told Me" books challenged traditional ideas and knowledge on everything from Thanksgiving to the Iraq War.
Yuan Longping, 90; Chinese scientist who developed higher-yield rice varieties that helped feed people around the world.
Theodore Lumpkin Jr., 100; One of the famed Tuskegee Airmen — the first Black pilots in the segregated U.S. military and among the most respected fighter pilots of World War II.
Bernard Madoff, 82; Infamous architect of an epic securities swindle that burned thousands of investors, outfoxed regulators and earned him a 150-year prison term.
John Magufuli, 61; President of Tanzania and a prominent COVID-19 skeptic in Africa whose populist rule often cast his East African country in a harsh international spotlight.
Janet Malcolm, 86; Inquisitive and boldly subjective author and reporter known for her challenging critiques of everything from murder cases and art to journalism itself.
John McAfee, 75; Creator of the McAfee antivirus software was found dead in his cell in a jail near Barcelona, Spain, after a court issued a preliminary ruling to allow him to be extradited to the United States on tax-related criminal charges.
John McCormack, 86; Retired Roman Catholic bishop who faced criticism for his role in Boston's clergy sex abuse scandal and led New Hampshire's diocese during its own reckoning.
Carrie Meek, 95; Grandchild of a slave and a sharecropper's daughter became one of the first Black Floridians elected to Congress since Reconstruction.
Shelly Millender Jr., 86; Black Army veteran who helped peacefully desegregate an Alabama city's library with a sit-in protest in 1963.
Ruth Ann Minner, 86; The only woman to serve as Delaware's governor.
Paul Mitchell, 64; Former Michigan congressman who quit the Republican Party to protest GOP efforts to overturn Joe Biden's victory over Donald Trump.
Jovenel Moïse, 53; Former banana producer and political neophyte who ruled Haiti as president for more than four years as the country grew increasingly unstable under his watch. Was assassinated on July 7.
Walter F. Mondale, 93; Former vice president to Jimmy Carter was a liberal icon who lost the most lopsided presidential election after bluntly telling voters to expect a tax increase if he won.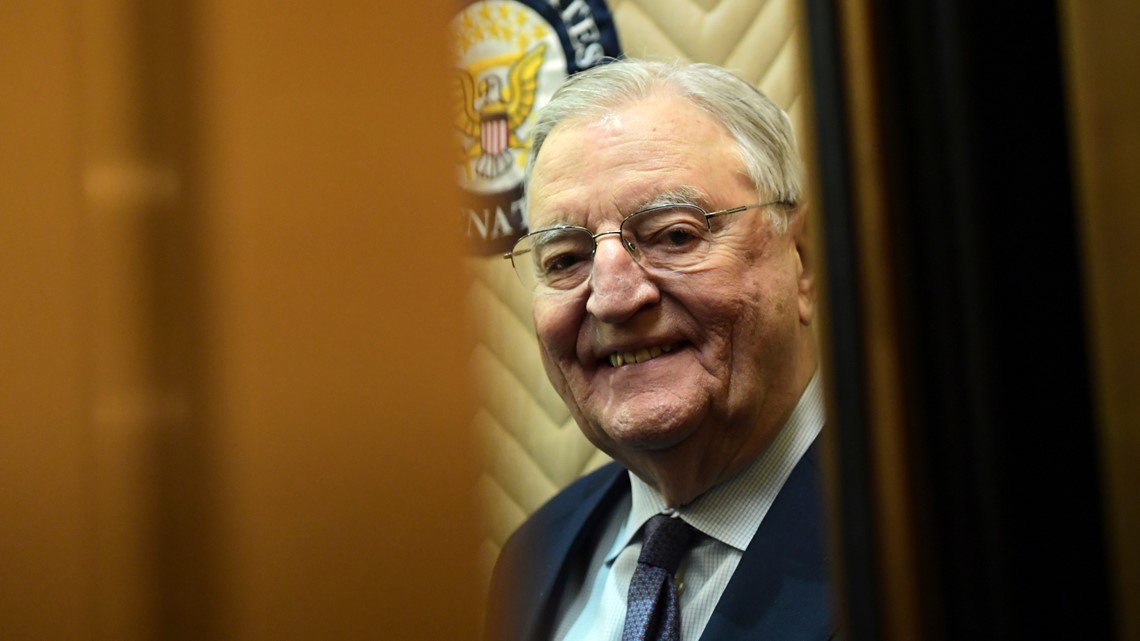 William Alvin Moncrief Jr., 101; Texas wildcatter who helped build a father-son venture into an oil and gas empire over more than 70 years in the industry.
Jovita Moore, 54; Longtime Atlanta news anchor for WSB-TV.
Capt. Tom Moore, 100; British World War II veteran who walked into the hearts of a nation in lockdown as he shuffled up and down his garden to raise money for health care workers. Died after testing positive for COVID-19.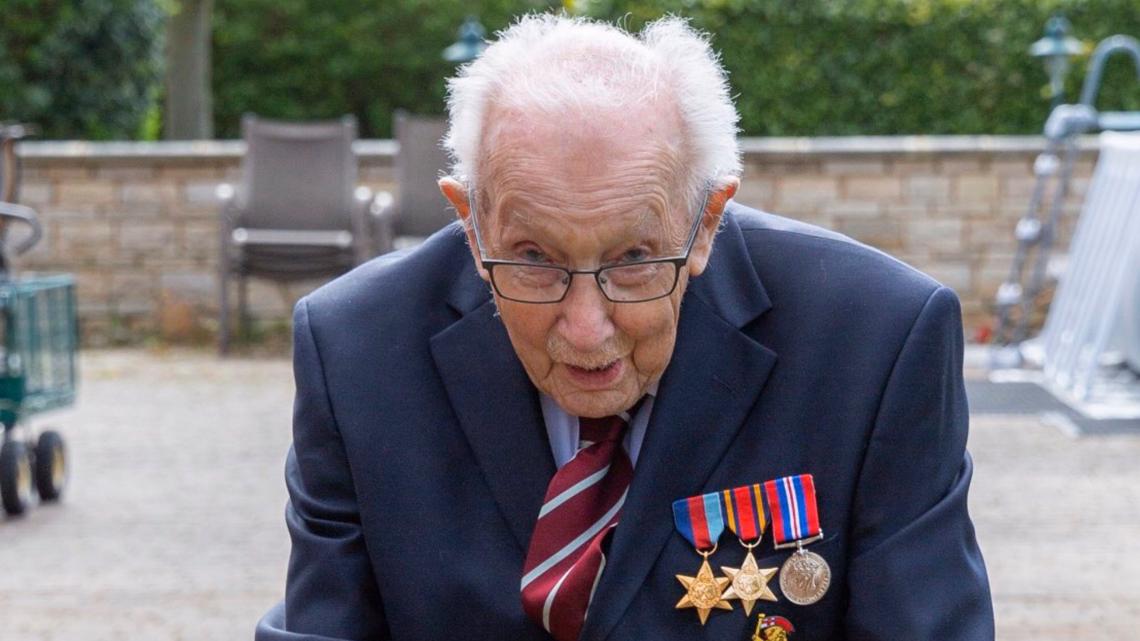 Robert Parris Moses, 86; Civil rights activist who endured beatings and jail while leading Black voter registration drives in the American South during the 1960s and later helped improve minority education in math.
Roger Mudd, 93; Longtime political correspondent and anchor for NBC and CBS who once stumped Sen. Edward Kennedy by simply asking why he wanted to be president.
Bruce Myers, 94; Inventor of the dune buggy, fashioned out of lightweight fiberglass mounted on four oversized tires with two bug-eyed looking headlights and a blindingly bright paint job.
Ida Nudel, 90; One of the most prominent activists to campaign for the right of Jews to leave the Soviet Union in the 1970s and '80s.
Stephen B. Oates, 85; Award-winning Civil War historian who wrote biographies of Abraham Lincoln, Martin Luther King Jr., Clara Barton, William Faulkner amd others.
Sarah Obama, 99; Matriarch of former U.S. President Barack Obama's Kenyan family.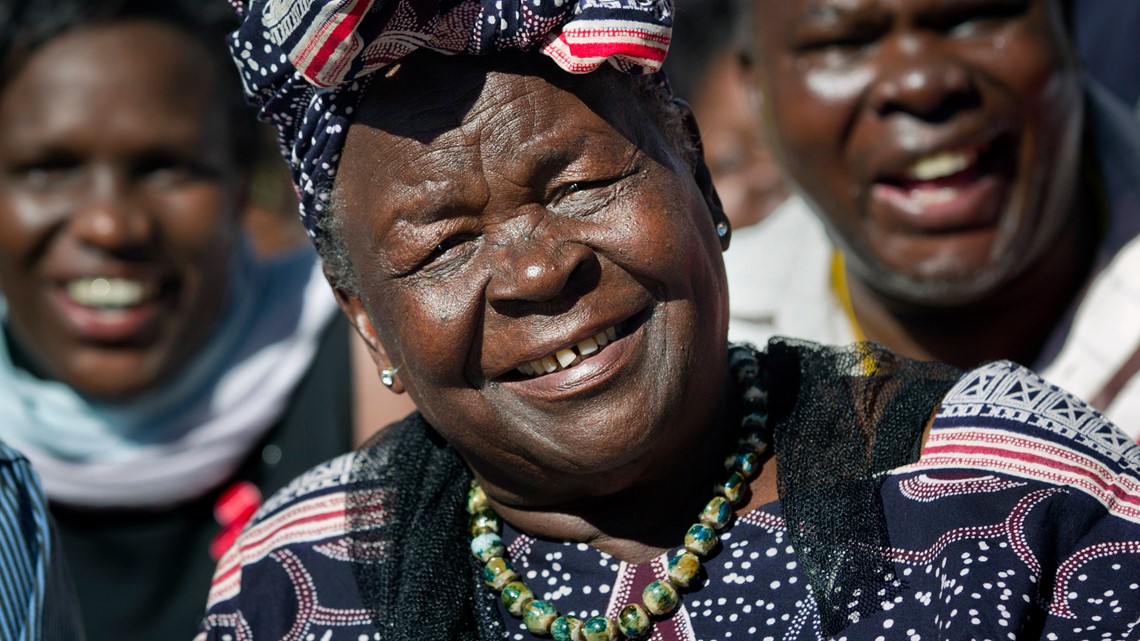 Raymond T. Odierno, 67; Retired Army general who commanded American and coalition forces in Iraq at the height of the war and capped a 39-year career by serving as the Army's chief of staff.
Earl Old Person, 92; Chief of the Blackfeet Tribe in Montana and former chairman of the tribal business council was the longest serving elected tribal official in the country.
Rev. C. Herbert Oliver, 96; Civil rights activist who documented police brutality against African Americans in Alabama in the early 1960s and later fought for public school reform in New York City.
Jack Palladino, 76; Famous San Francisco private eye worked on high-profile cases ranging from the Jonestown mass suicides to celebrity and political scandals, including former President Bill Clinton and musician Courtney Love.
Ernest "Rip" Patton, 91; Member of the Nashville Freedom Riders and civil rights leader.
William H. Pauley III, 68; Federal judge who presided over the criminal case against ex-President Donald Trump's former personal lawyer Michael Cohen during a tenure on the federal bench lasting more than two decades.
Elsa Peretti, 80; Went from Halston model to one of the world's most famous jewelry designers with timeless, fluid Tiffany & Co. collections often inspired by nature
Prince Philip, 99; Irascible and tough-minded husband of Queen Elizabeth II who spent more than seven decades supporting his wife in a role that both defined and constricted his life.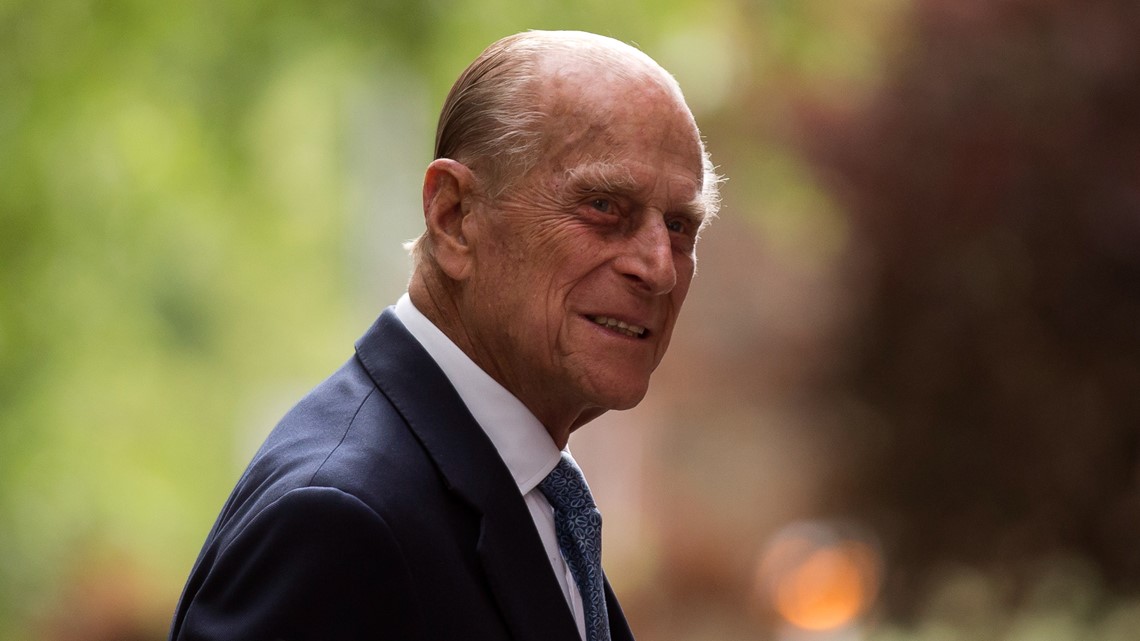 Colin Powell, 84; Retired general crossed partisan lines, serving both Republican and Democratic presidents. Was first Black chairman of the Joint Chiefs of Staff and helped oversee the 1991 invasion of Kuwait to oust Iraqi forces. As Secretary of State in 2003, claimed to the United Nations that Saddam Hussein had weapons of mass destruction. The claim, which was used to justify the invasion of Iraq, turned out to be false.
Prince Norodom Ranariddh, 77; Former Cambodian prime minister and the son of the late King Norodom Sihanouk.
Julian Read, 93: Long career in public relations included briefing the press after the assassination of President John F. Kennedy in Dallas in 1963.
William H. Regnery II, 80; Heir to a family publishing fortune who was known for his quiet but influential support of extreme right-wing causes in the United States.
Harry Reid, 82; Former Senate majority leader and Nevada's longest-serving member of Congress.
Megan Rice, 91; Nun and Catholic peace activist who spent two years in federal prison while in her 80s after breaking into a government security complex to protest nuclear weapons.
Gloria Richardson, 99; Influential yet largely unsung civil rights pioneer whose determination not to back down while protesting racial inequality was captured in a photograph as she pushed away the bayonet of a National Guardsman.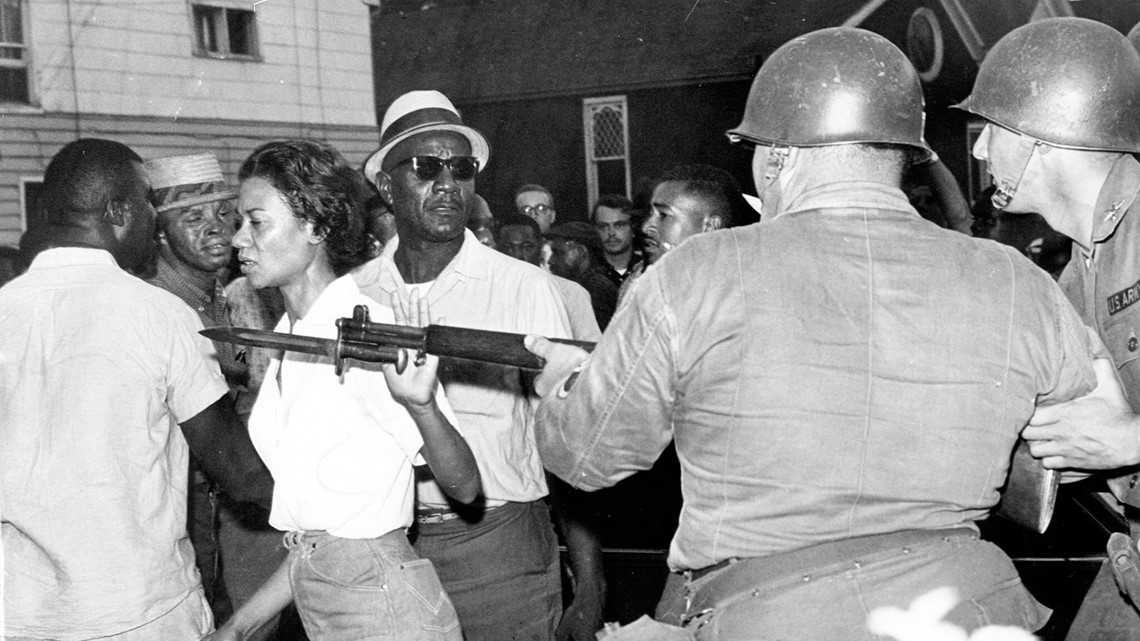 Raul Rivero, 75; One-time foreign correspondent for official Cuban media before he broke with the government and was jailed for months in a widespread crackdown.
Richard Robinson, 84; Longtime head of the children's publishing giant Scholastic Inc. who presided over such bestsellers as J.K. Rowling's "Harry Potter" novels and Suzanne Collins' "The Hunger Games" series along with a wide range of educational materials, reading clubs and book fairs.
Richard Rogers, 88; Lauded British architect who was one of the forces behind the Pompidou Center in Paris and later designed London's Millennium Dome.
Barbara-Rose Collins, 82; Represented Detroit in Congress and served on its City Council.
Harry M. Rosenfeld, 91; Longtime newspaper editor who helped guide the Washington Post's Pulitzer-winning coverage of the Watergate scandal.
Donald Rumsfeld, 88; Two-time defense secretary and one-time presidential candidate whose reputation as a skilled bureaucrat and visionary of a modern U.S. military was unraveled by the long and costly Iraq war.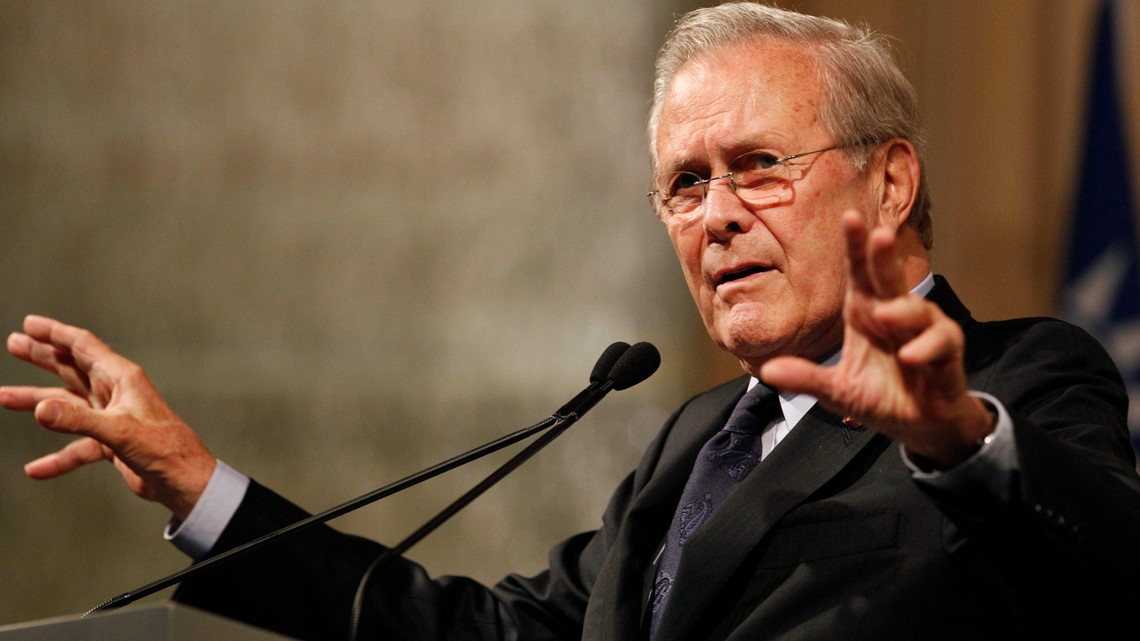 Jimmy Allen Ruth, 83; Trailways bus driver for the 1961 group of Nashville Freedom Riders.
Mort Sahl, 94; Satirist who helped revolutionize stand-up comedy during the Cold War with his running commentary on politicians and current events and became a favorite of a new, restive generation of Americans.
Jorge Sampaio, 81; Former two-term president of Portugal and one of the most prominent political figures of his generation.
Phil Saviano, 69; Clergy sex abuse survivor and whistleblower who played a pivotal role in exposing decades of predatory assaults by Roman Catholic priests in the United States.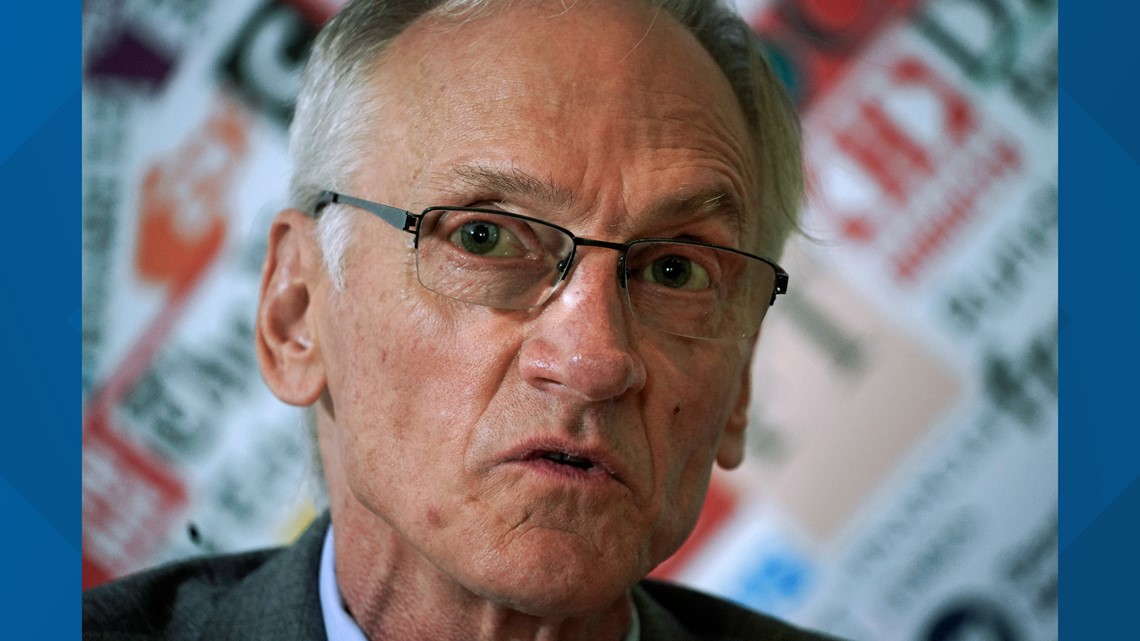 Joe Scheidler, 93; Founder of the Pro-Life Action League and prominent figure in the anti-abortion movement.
Julius S. Scott, 66; Groundbreaking scholar of slavery and Atlantic history who wove together stories of Black rebellion for a doctoral thesis once likened to "an underground mix-tape" and for the acclaimed 2018 book "The Common Wind."
Jakucho Setouchi, 99; Buddhist nun and one of Japan's best-known authors known for novels depicting passionate women and her translation of "The Tale of Genji" into modern language.
Dave Severance, 102; Marine company commander whose troops planted the American flag on Iwo Jima during World War II, a moment captured in one of the most iconic war photographs in history.
Malikah Shabazz, 56; One of six daughters of slain civil rights leader Malcolm X.
Edward Shames, 99; World War II veteran who was the last surviving officer of "Easy Company," which inspired the HBO miniseries and book "Band of Brothers."
Neil Sheehan, 84; Reporter and Pulitzer Prize-winning author who broke the story of the Pentagon Papers for The New York Times and who chronicled the deception at the heart of the Vietnam War in his book, "A Bright Shining Lie: John Paul Vann and America in Vietnam."
Jim Sheeler, 53; Former Rocky Mountain News journalist who won a Pulitzer Prize for his extensive and compassionate reporting on the families of Colorado soldiers killed in the Iraq War and the man tasked with notifying them.
Martin J. Sherwin, 84; Leading scholar of atomic weapons who challenged support for the U.S. bombing of Japan.
Brian Sicknick, 42; U.S. Capitol Police officer died of natural causes a day after the Jan. 6 Capitol riot.
Spencer Silver, 80; Inventor of the adhesive used on one of 3M's best-known products, the Post-it Note.
Clive Sinclair, 81; British inventor and entrepreneur who arguably did more than anyone else to inspire a whole generation of children into a life-long passion for computers and gaming.
Neal Smith, 101; World War II bomber pilot who became a successful lawyer before representing Iowa for 36 years in Congress.
Merle Smith Jr., 76; First Black cadet to graduate from the Coast Guard Academy.
Adlai Stevenson III, 90; Former U.S. senator from Illinois.
George M. Strickler Jr., 80; Civil rights attorney who fought to desegregate Southern schools in the 1960s and was pushed out of his University of Mississippi teaching job amid uproar over his work on behalf of Black clients.
John Sweeney, 86; Spent 14 years steering the AFL-CIO through a time of declining union membership and rising internal dissent.
George P. Shultz, 100; Secretary of State under President Ronald Reagan who spent most of the 1980s trying to improve Cold War relations with the Soviet Union and forging a course for peace in the Middle East.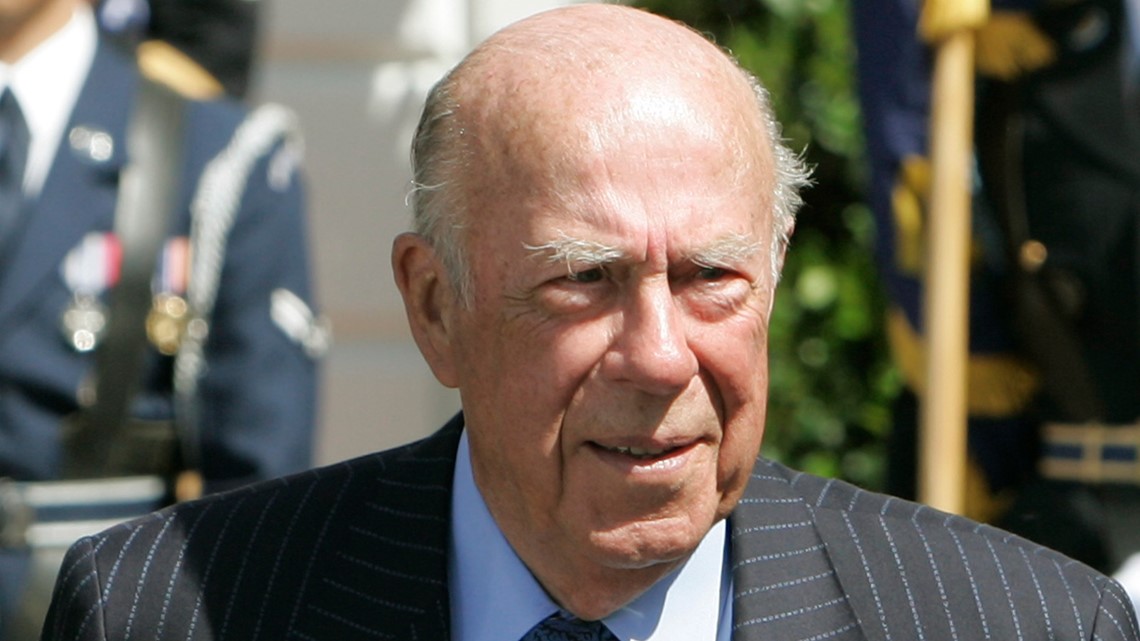 Jonathan D. Spence, 85; British-born historian who became a longtime Yale University professor and prominent sinologist and attracted a wide following with his 1990 best-seller "The Search for Modern China."
Roh Tae-woo, 88; Was a major player in the 1979 military coup that that made his army friend Chun Doo-hwan president. Roh eventually became president but his long political career ended with two years in prison after he was convicted for his role in the 1979 coup.
Mary Alice Jervay Thatch, 78; the third-generation editor and publisher of a historic Black newspaper in North Carolina and a driving force behind the pardons of the Wilmington 10
Richard Trumka, 72; Powerful president of the AFL-CIO who rose from the coal mines of Pennsylvania to preside over one of the largest labor organizations in the world.
Sunao Tsuboi, 96; Survivor of the Hiroshima atomic bombing who made opposing nuclear weapons the message of his life, including in a meeting with President Barack Obama in 2016.
Iancu Tucarman, 98; One of the last remaining Holocaust survivors in Romania.
Desmond Tutu, 90; South Africa's Nobel Peace Prize-winning icon, an uncompromising foe of apartheid and a modern-day activist for racial justice and LGBT rights.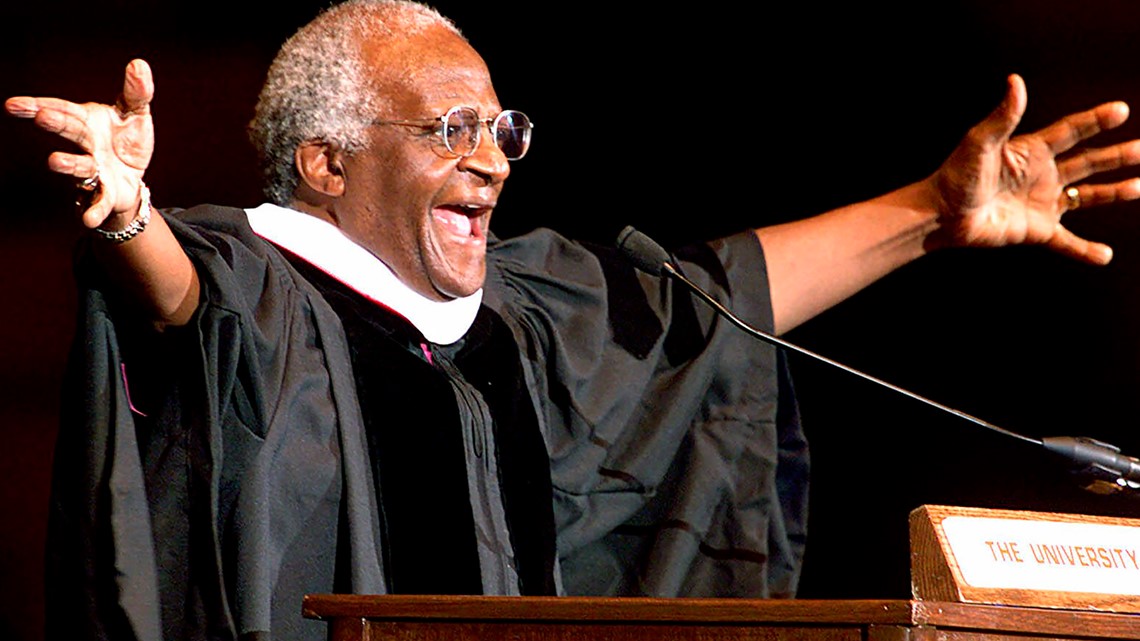 Brian Urquhart, 101; Early leader of the United Nations who played a central role in developing the U.N. practice of peacekeeping.
Phil Valentine, 61; Conservative talk radio host from Tennessee had been a vocal skeptic of coronavirus vaccines but had a change of message after contracting COVID-19. After Valentine was moved into a critical care unit, Mark Valentine said his brother regretted that "he wasn't a more vocal advocate of the vaccination."
Lars Vilks, 75; Swedish artist who had lived under police protection since making a sketch of the Prophet Muhammad with a dog's body in 2007.
Igor Vovkovinskiy, 38; Born in Ukraine, he was the tallest person in the United States at 7 feet, 8.33 inches.
Charlotte Johnson Wahl, 79; Painter was the mother of British Prime Minister Boris Johnson.
Caleb Wallace, 30; Led efforts in his Central Texas community against mask wearing and other preventative measures during the coronavirus pandemic. Died of COVID-19.
John W. Warner. 94; Former U.S. senator from Virginia. Courtly figure and longtime military expert whose marriage to Elizabeth Taylor gave him a potent dash of starpower.
Damon Weaver, 23; Student reporter who gained national acclaim when he interviewed President Barack Obama at the White House in 2009.
Sarah Weddington, 76; Texas lawyer who as a 26-year-old successfully argued the landmark abortion rights case Roe v. Wade before the U.S. Supreme Court.
Steven Weinberg, 88; Physicist who won the Nobel prize in 1979 with two other scientists for their separate contributions unlocking mysteries of tiny particles and their electromagnetic interaction.
Jack B. Weinstein, 99; Former federal judge who earned a reputation as a tireless legal maverick while overseeing a series of landmark class-action lawsuits and sensational mob cases in New York City like that of the "Mafia Cops."
Kurt Westergaard, 86; Danish cartoonist whose image of the Prophet Muhammad wearing a bomb as a turban was at the center of widespread anti-Danish anger in the Muslim world in the mid-2000s.
Martha White, 99; Black woman whose actions helped launch the 1953 bus boycotts in Louisiana's capital city.
Marie Wilcox, 87; Was once the last fluent speaker of Wukchumni Native American language, but she worked for more than 20 years to produce a dictionary.
Rep. Ron Wright, 67; Texas Republican had lung cancer and was hospitalized after testing positive for COVID-19 in the weeks before his death.
Ayatollah Mohammad Taqi Mesbah Yazdi, 85; Prominent Iranian hard-liner and supporter of the country's ex-president.
The Rev. Cho Yong-gi, 85; Founding of South Korea's biggest church was a symbol of the postwar growth of Christianity in the country before that achievement was tainted by corruption and other scandals.