Stacey Abrams won the Democratic nomination for governor by a landslide in Tuesday's primary election. There is a runoff in the works for Republican candidates Casey Cagle and Brian Kemp. In an exclusive 11Alive poll taken a couple of weeks before the election we asked likely voters who they would vote for in a matchup between Cagle and Abrams.
► Georgia governor race results
► Election night timeline of results
In the hypothetical November match-up, Cagle held a lead over Abrams, 46% to 41%, with 14% of likely voters surveyed saying they were undecided.
Here was the poll question:
If the November election for Georgia governor were today, and the only two candidates on the ballot were Republican Casey Cagle and Democrat Stacey Abrams, who would you vote for?
46% Casey Cagle (R)
41% Stacey Abrams (D)
14% Undecided
* Credibility Interval for this question = ± 3.5 percentage points.
► DIG DEEPER | Complete results of this poll, including breakdowns by gender and age
Here is how the percentages worked out for the governor's race.
► Here are the results (updated as they come in)
GALLERY: Election day in Georgia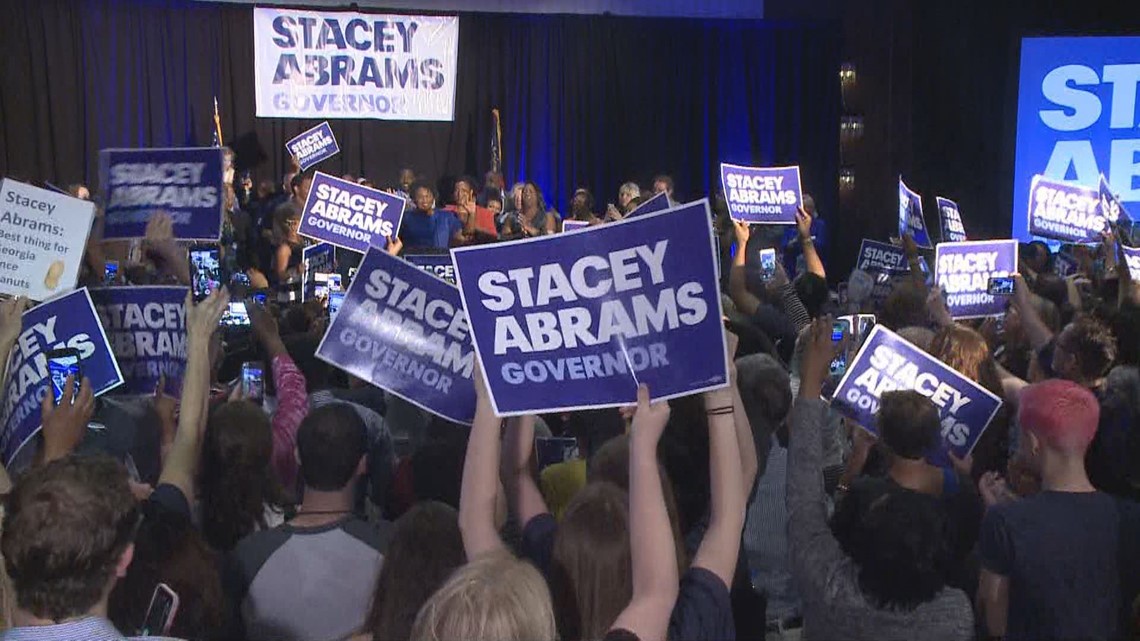 HOW THE POLL WAS CONDUCTED: 11Alive commissioned the scientific poll with SurveyUSA. They interviewed 2,875 state of GA adults 05/10/18 through 05/15/18. Of the adults, 2,339 were registered to vote. Of those registered to vote, 1,033 were determined by SurveyUSA to have already returned a ballot or to be likely to do so before the 05/22/18 deadline. Of the likely primary voters, 558 chose a Republican primary ballot, 475 chose a Democratic primary ballot. Incumbent Republican Governor Nathan Deal is term-limited. If necessary, a run-off election would be 07/24/18.