ATLANTA — Claudette has become a tropical storm again Monday morning. Claudette is moving further offshore and will parallel the coastline northward later Monday. Rip currents and rough surf remain threats.
The last of the tropical storm warnings have expired. .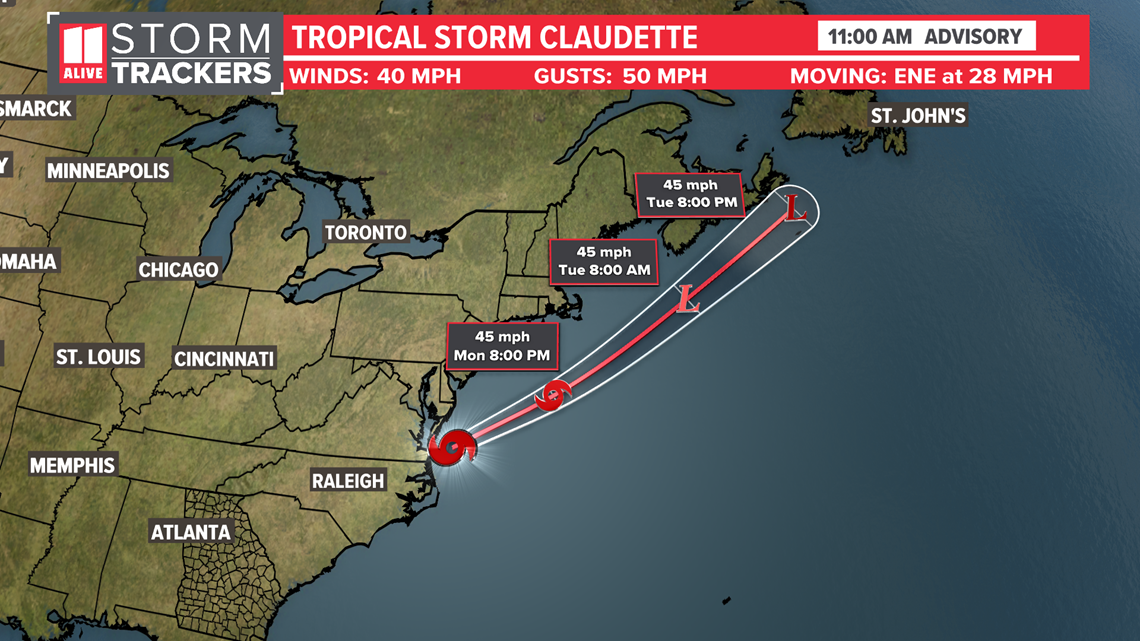 Models are in good agreement on the storm moving back out to sea and eventually could impact Nova Scotia.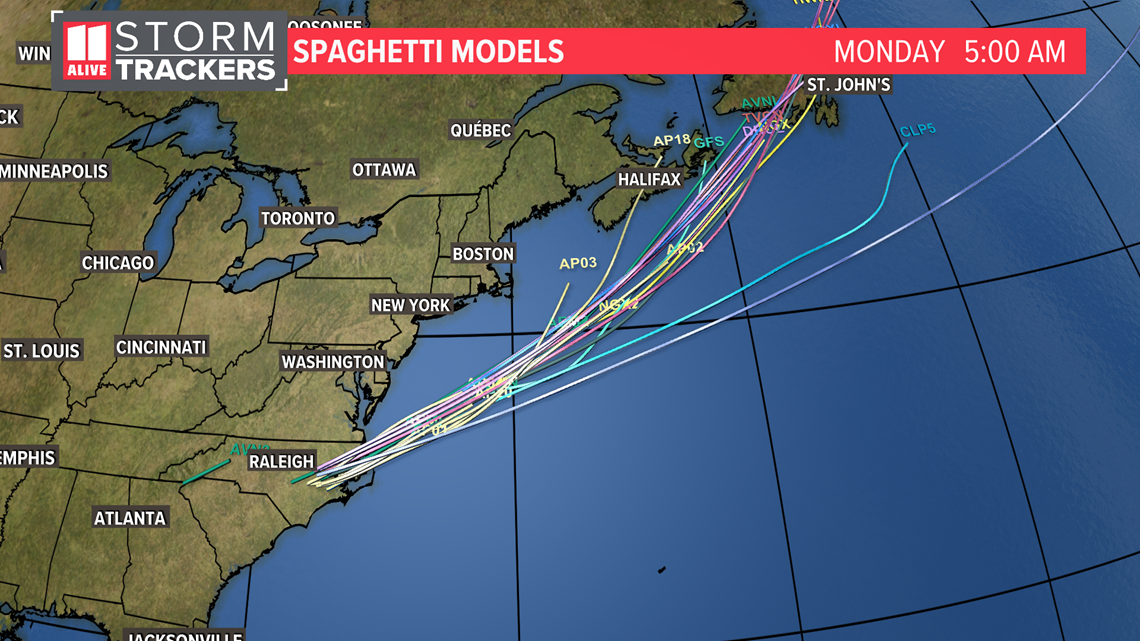 There's another area in the main development region with a 10% chance of development over the next 5 days. This does not pose any risk to the US.