ATLANTA — Mayor Andre Dickens is making it known he wants to invest in Atlanta's youth. The mayor spoke at 11Alive's #BlackYouthTownhall earlier this month, where his passion for helping young people was put on display.
11Alive teamed up with local leaders, musicians, parents and youth to discuss ways to keep the youth safe this summer. The conversation -- sponsored by Grady -- took place at Auburn Avenue Research Library. To talk solutions and prevention, 11Alive's Neima Abdulahi and V-103's D.J. Greg Street kicked off the event with Dickens.
"We have to focus on how to educate, how to empower, engage and employ young people," Dickens said. "And for me, young people is age zero infant, all the way to 24."
"Everything that we're doing is trying to serve these young people to remove barriers, so they can get to where they want to be in life, so they can not just survive, but thrive," he said.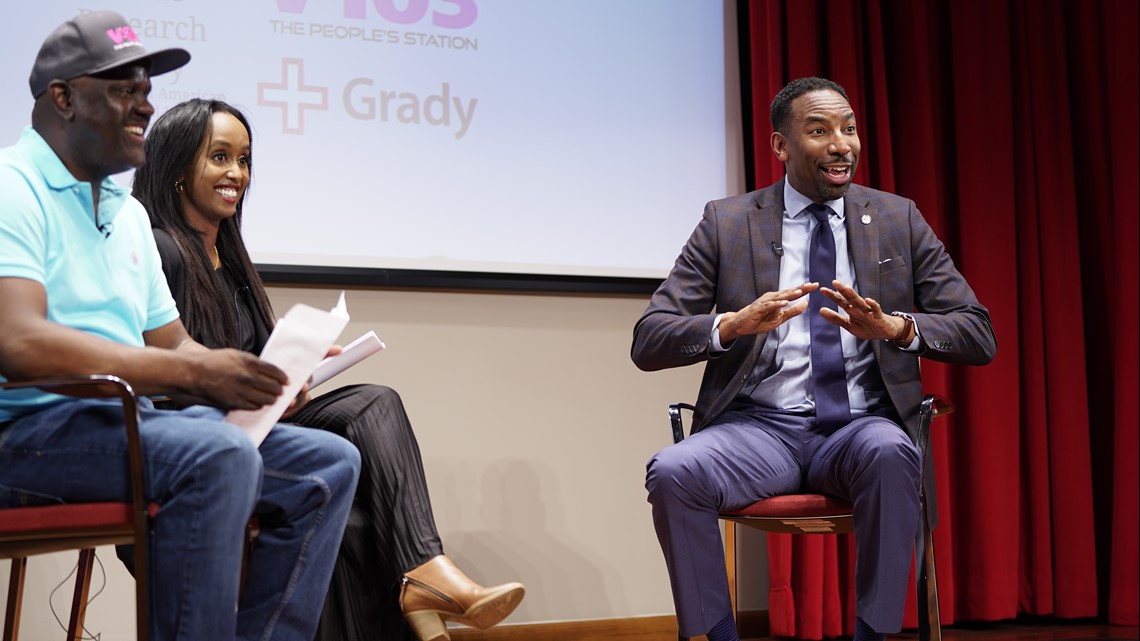 11Alive's Neima Abdulahi asked Dickens what he would say to parents who are looking for answers on how to help their children.
"When parents say, I don't know what to do with him or her, that struck me because, you know, we've created programs. We got a lot of nonprofits in Atlanta," he said. "But it's not everything. I've talked to young people that's like, man, I just need a hug. I just need a mentor. I just need somebody just to talk to me."
Along with resources to find jobs, Dickens talked about the importance of addressing youth mental health.
"We used to have a stigma that we wouldn't talk about our mental health, wouldn't talk about how we're feeling depressed or how we have anxiety or concerns or, you know, loneliness is a part of this epidemic," he said.
He encouraged the youth to utilize Atlanta Public Schools' mental health resources as well as the 988 Suicide & Crisis Lifeline.
Dickens also encouraged the youth to get involved in the Year of the Youth and get excited about their own futures.
"You young people inspire me," he said. "My job is lifted lighter when I get to see you. You light up my life. Most of my day is figuring out what your future is going to be. And, so I hope that you are spending most of your day thinking about your future as well."
He said he hopes this initiative and others help curb youth violence trends in the city.
"There are some some kids that are, you know, living great lives and we want them to be even greater," he said. "I think we're going to continue on this trend of seeing violent crime go down in our city and opportunities for kids to go up."
PHOTOS | 11Alive #BlackYouthTownHall