The transit agency said in a release that testing would begin on Feb. 28 for an anticipated jumpstart to the system on March 2. The streetcars have been offline since late November for repairs.
MARTA has said the four operational streetcars were removed from service "after engineers discovered wheel degradation that could pose a safety risk."
The first of those vehicles will be tested starting next Tuesday. The other three are having their wheels replaced "in the coming weeks," according to MARTA.
The streetcar route has been serviced in the meanwhile by van shuttles.
The Atlanta Streetcar system runs a 2.7-mile loop from the Sweet Auburn neighborhood through downtown. The system, built at a cost of a little less than $100 million, has been maligned for not catching on with a lot of riders.
"The end result is, no one uses it," Johnny Martinez, an owner of the Georgia Beer Garden and Joystick Gamebar near the streetcar line on Edgewood Avenue, told 11Alive's Doug Richards in December.
MARTA has reported the ridership is about 3,500 a week, or 500 a day.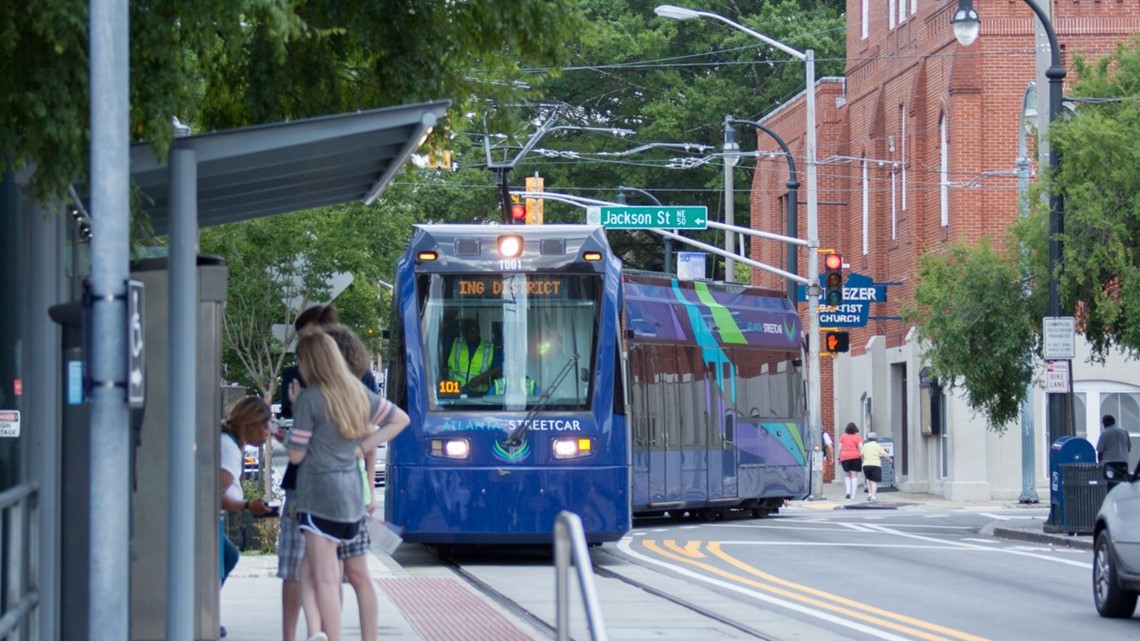 The streetcar system has, however, also gotten positive reviews for accessibility and environmental impact, and advocates for light rail in the city have continued to press for MARTA to follow through on the planned expansion of the system around the BeltLine.
"There is value to to it. It just can't be that one little piece that stands alone. There have to be connections to it," a supporter, Dorthey Hurst, said in December.
"I want to commend our engineers for immediately making the decision to pull these vehicles so repairs could be made," MARTA Chief Operating Officer George Wright said in a statement about the current repairs. "We are going to test out the new wheels so you will see the streetcar along its route for a few days before it returns to service. We ask that everyone who works, lives, or visits downtown to be mindful that the streetcar is back and to stay clear of its tracks and route."
According to MARTA, the cost of the repairs is roughly $400,000.