ATHENS, Ga. — A frantic plea for help can be heard in the voices of those who dialed 911 as shots rang out at an apartment complex in Athens earlier this week.
During the shooting, 24-year-old Auriel Callaway was hit. Police said the mom to a 3-year-old boy died protecting him. Her family said she was an innocent bystander. Callaway was also four months pregnant with a baby girl.
Photos: Auriel Callaway

The shooting happened at the Clarke Gardens Apartments off Carriage Court Monday night. Athens-Clarke County Police released a couple of the 911 calls from that day.
Here is part of one of them:
Caller: We need a couple of officers over here at Clarke Garden Apartments. They are over here shooting real bad ma'am.
Dispatch: Do you see the person with a gun?
Caller: I see a heavy set dude with a hat on… it's a couple people shooting. It's multiple shots!
Caller: Can you hear it? Please!
The dispatcher told the woman that she has help on the way.
In another 911 call, you hear the person tell the dispatcher that police had already been to that same location that same day to respond to a fight.
Caller: Y'all need to send another police out here. They shooting out here at the Clarke Gardens.
Dispatcher: They're shooting? Have you seen anybody with a gun?
Caller: I just hear the shots ma'am
Dispatcher: OK. You are not looking out?
Caller: I'm not looking out cause it's so many shots ma'am. I ain't trying to get shot.
The operator tells the caller to stay safe.
Caller: I am. I'm in my car. I just here the shots. Bring the police back down here.
The caller explained that the shots were coming from the back and said there was a fight there earlier that day.
Caller: Police just left from around here.
Dispatcher: We've got tons of them in route to you, OK?
Caller: Alright, send them on!
Athens-Clarke County Police arrested one person in connection with this crime. Officers held a news conference Thursday and said they have charged 27-year-old Kiresa Cooper with felony murder and aggravated assault. She was arrested in Cobb County Wednesday and taken to jail.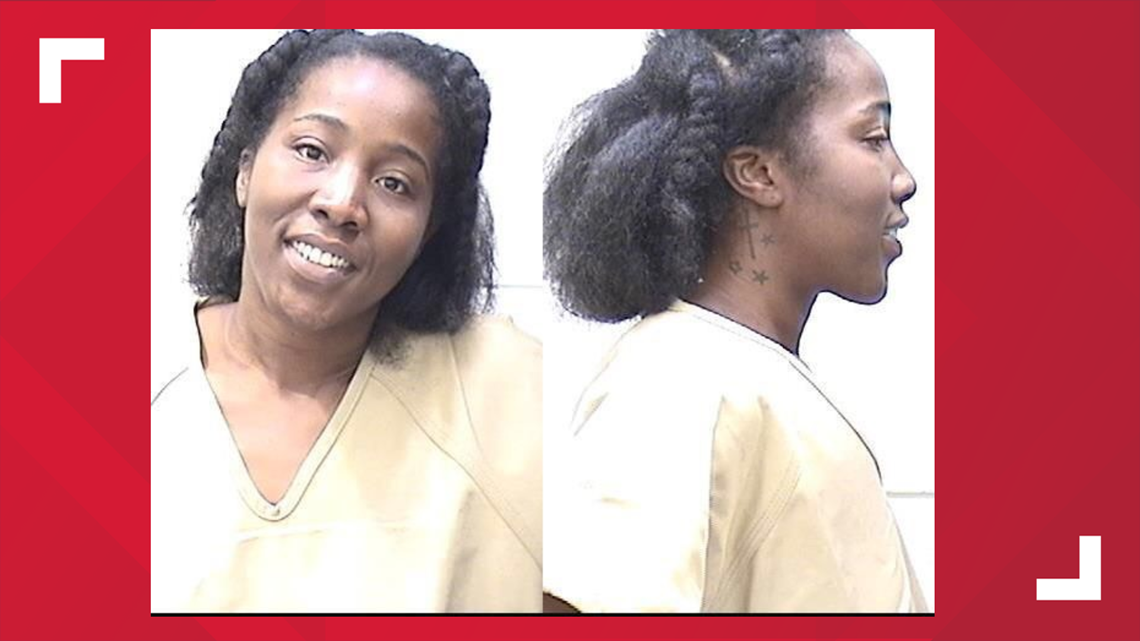 Police said they are also looking for others who were involved in the shooting that left Callaway dead.
Family members, including Callaway's uncle, Bryant Gant, joined police in asking for people with information to come forward.
Gant, who is the Director of Player Programs at the University of Georgia, called for an end to "senseless" violence.
"It hurts to see this environment turn into what it is," Gant said. "If we can start at home and just try to stop the violence at home, then maybe it'll trickle out throughout the country, throughout the nation."