ATLANTA — For years, local residents in several metro Atlanta communities may have been exposed to a cancer-causing chemical and they had no idea it was being released into the air.
11Alive has been flooded with emails from worried people in Smyrna and Covington, after a WebMD article was published over the weekend which warned about the level of ethylene oxide released by two companies in those areas.
So why have residents reportedly been in the dark until now?
According to the WebMD article, an EPA report in 2018 flagged 109 Census tracts across the nation at a higher risk for cancer due to airborne toxins.
Three of the Census tracts with highest readings are in Smyrna and Covington. The risks are reported to be driven by one chemical -- ethylene oxide.
In recent years, the United States Environmental Protection Agency updated its classification for ethylene oxide from "Likely to cause cancer" to "Definitely causes cancer," and companies are releasing more of the chemical than allowed, but it's not illegal.
Experts said it's legal pollution because the companies have state permits and are following those guidelines.
The chemicals are released into the air by companies like Sterigenics in Smyrna and BD Bard in Covington. Both companies use the cancer-causing agent ethylene oxide to sterilize medical equipment.
"It sucks," said one Smyrna resident. "I mean we feel like the wool is being pulled over our eyes."
This particular Smyrna resident did not want to be identified, but he did not hold back over his concerns regarding ethylene oxide potentially emitted from a facility located near his home.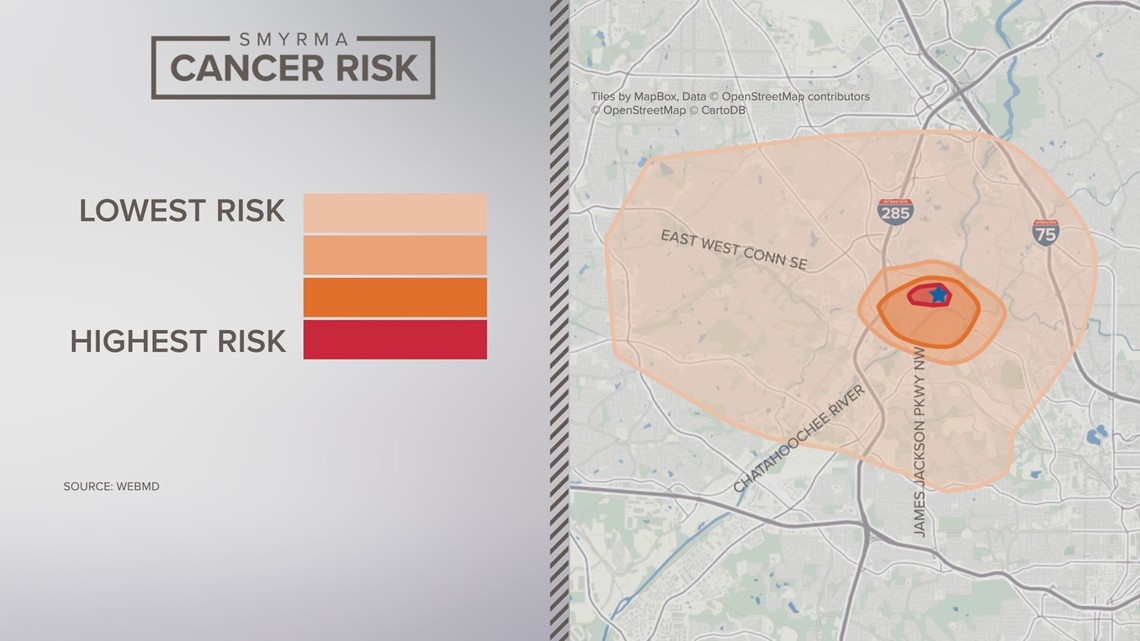 We sat down with Brenda Goodman from WebMD and Andy Miller from Georgia Health News. They initially broke the story.
According to WebMD, the EPA and state regulators never released information about high-risk spots across the country. So, many people are only learning about it now.
The EPA considers it unacceptable if you have 100 extra cases of cancer per 1 million people exposed. In the Smyrna area, it was 114 extra cases of cancer, which is unexceptionable to the EPA. In Covington, it was over 200.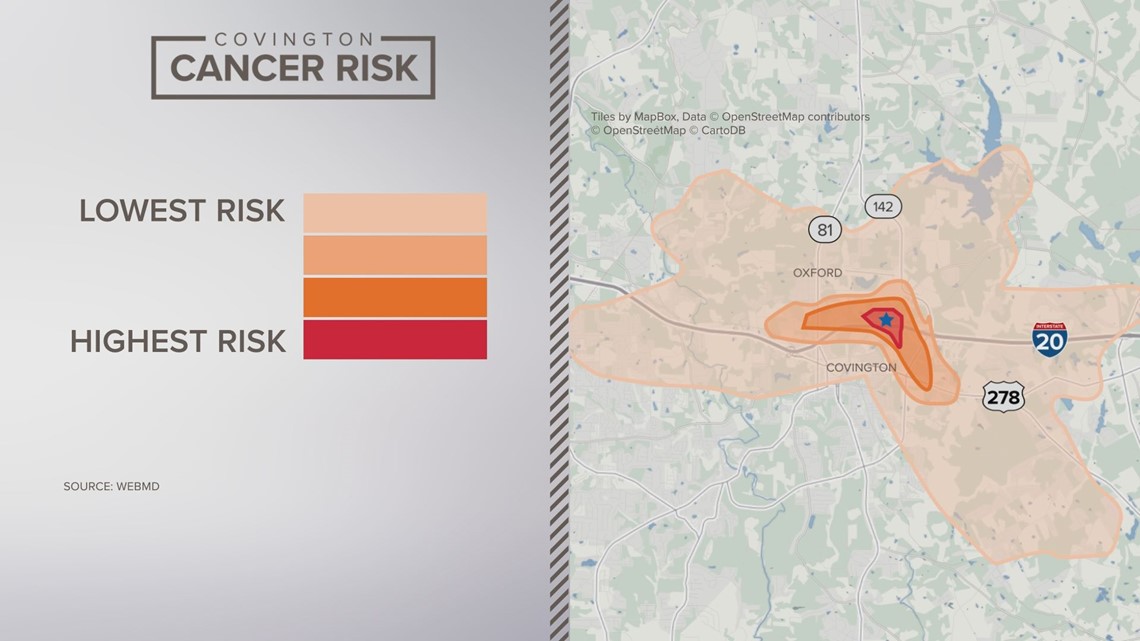 The Georgia Environmental Protection Division has not tested the air itself for the toxins. Instead, it's relying on self-reported estimates from companies like Sterigenics and BD Bard.
Its estimates, which have recently dropped, still exceed accepted state levels, according to WebMD.
"It makes me very scared, I'm extremely alarmed," said the Smyrna resident. "I'm going to have to really look into this."
"Why are we having to deal with this? Why is no one being held accountable for what's being emitted?" asked Andrew Kurt of Covington. "How is nobody watching it? How are they allowed to self-report? You had a problem in Illinois how are you allowed to self-report in Georgia? That's what bothers me the most. You have attack record of not abiding by the rule rules set forth."
What exactly is ethylene oxide -- and why is it so concerning?
Chronic exposure can cause damaging reproductive effects, changes to or damage to DNA, and can impact learning and the functions of the central and peripheral nervous systems, OSHA said.
There's also an association with various forms of cancer.
The National Cancer Institute said it has also been commonly linked with blood cancers like lymphoma and leukemia, but other forms of cancer, like stomach and breast cancer, could come from exposure to ethylene oxide as well.
BD Bard released the following statement below:
Sterigenics also released a statement on the matter: