LAWRENCEVILLE, Ga. — In a race that could come down to less than 900 votes, one candidate in the tight election is focused on thousands of provisional ballots.
Jake Best, the campaign communications manager for Carolyn Bourdeaux, said in Gwinnett County 2,400 provisional ballots need to be reviewed.
Georgia's 7th Congressional District covers as a portion of Gwinnett and Forsyth, so its believed only a portion of those 2,400 provisional ballots include votes for the 7th District race.
This comes as a congressional race for Georgia's 7th district between Democrat Bourdeaux and Republican incumbent Rob Woodall tightened to a 890 vote difference on Wednesday when 19,000 absentee ballots were counted.
Best echoed a statement by others in tight races around the state that every vote should be counted. So the campaign is working to contact voters whose votes might have been rejected.
"We are committed to ensuring that every vote cast in this election is counted, and we will be working hard over the next few days to make that happen," Best said.
The 7th District, which covers parts of Forsyth and Gwinnett counties, still doesn't have a clear winner. Since Goodall took office in 2011, the district, northeast of Atlanta, has changed --with more minority residents living in the area.
Last year, Gwinnett County became the first in the state required to have bilingual ballots because of the high percentage of Spanish-speaking residents. The 7th district is one metro Atlanta district that has been considered safe for the GOP for a long time. The district has been under Republican control since 1995.
In Forsyth, Woodall grabbed nearly 68 percent of the over 66,000 votes. Only 90 provisional ballots are left to be reviewed.
Gwinnett County, however, is a different story. Over 210,000 ballots have been cast there, with Bourdeaux edging out Woodall 55 to 45 percent.
On Wednesday, election workers in Gwinnett County counted approximately 19,000 absentee ballots, according to Gwinnett's Elections Director.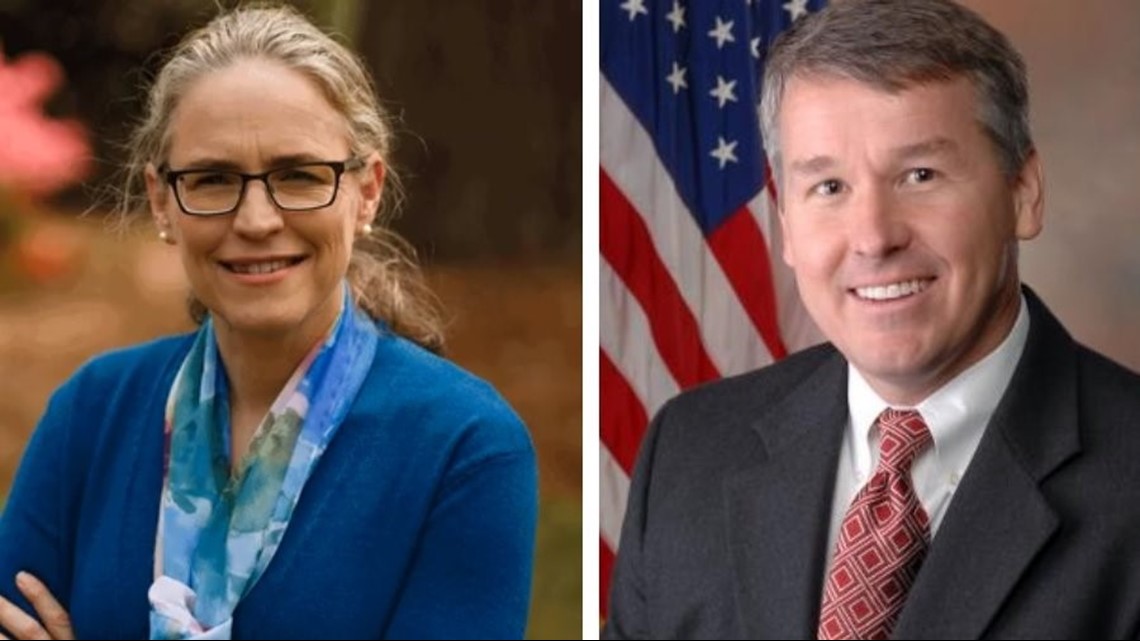 Woodall was elected to Congress in 2010. Before becoming a Congressman, he served as a staffer for then-Congressman John Linder.
Woodall also serves on the House Committee on Rules, the House Budget Committee, and the House Transportation and Infrastructure Committee. Woodall is a Georgia native.
Who is Carolyn Bourdeaux?
Bourdeaux grew up in Virginia and moved to Georgia with her husband. She started her career as an aide for Senator Ron Wyden.
She's been a professor at the Andrew Young School of Public Policy since 2003. For a few years during her time there, she took a leave of absence to be a director at Georgia's Senate and Budget and Evaluation Office.