ATLANTA — Georgia voters went to the polls Tuesday for the state's Aug. 11 primary runoff election.
There are races in 94 of the state's 159 counties being contested.
The Georgia Secretary of State's office worked together with boards of elections in each of the counties to avoid the problems and long lines that plagued some voters and precincts during the June 9 primary election.
Our reporters didn't notice any significant lines at any of the precincts that we surveyed Tuesday afternoon.
Refresh this page throughout the day for the latest updates:
10:40 pm | Here's a video of both, Fani Willis and Paul Howard speaking about the Fulton County DA runoff race.
10:25 pm | Fani Willis defeats incumbent Paul Howard in the Fulton County district attorney runoff.
7 pm | Polls in Georgia close at 7 p.m.
5:05 pm | Secretary of State Brad Raffensperger tweets that there are only a few hours left for people to go vote or drop off absentee ballots.
2:45 pm | A DeKalb County voter says she ended up waiting about two hours before she was able to cast her ballot at Israel Baptist Church early Tuesday morning.
1:05 pm | NBC's Blayne Alexander is at a precinct in Atlanta's Central Park. She says in June at that precinct, she spoke with voters who had waited more than four hours to vote.
Things are much different today, she says.
12:45 pm | Unofficial early voting tally from Fulton County:
Alpharetta Branch Library - 1,114
Buckhead Library - 2,744
College Park Library - 2,195
C.T. Martin Natatorium & Rec. Center - 3,718
East Roswell Branch Library - 1,113
Gladys S. Dennard Library / South Fulton - 1,076
Louise Watley Library / Southeast Atlanta - 1,373
Milton Library - 594
New Beginnings Senior Center - 701
Northeast Spruill Oaks Library - 401
Northside Library - 2,140
Ponce De Leon Library - 3,056
Palmetto Library - 193
Northwest Branch / Scotts Crossing - 972
Robert F. Ocee Library - 977
Roswell Library - 933
Sandy Springs Library - 2,285
State Farm Arena - 2,082
South Fulton Service Center - 2,598
Wolf Creek Library - 4,392
11:30 am | 11Alive's Nick Sturdivant has visited the precinct at Park Tavern next to Piedmont Park in Midtown Atlanta and notes that there are no lines there.
He does point out that ten polling places in Fulton County have been changed. As a result, voters should check the Georgia Secretary of State's My Voter Page before venturing out to ensure that they are going to the proper location to vote.
11:25 am | Civic leaders in Rome are encouraging local residents to get out and vote.
9:50 am | Fulton County Commission Chairman Robb Pitts has visited his polling place to cast his vote in the runoff election and encourages everyone to get out and vote.
8:54 am | This is the southeast branch in Fulton County this morning. For the June primary, the line at this precinct was four hours long.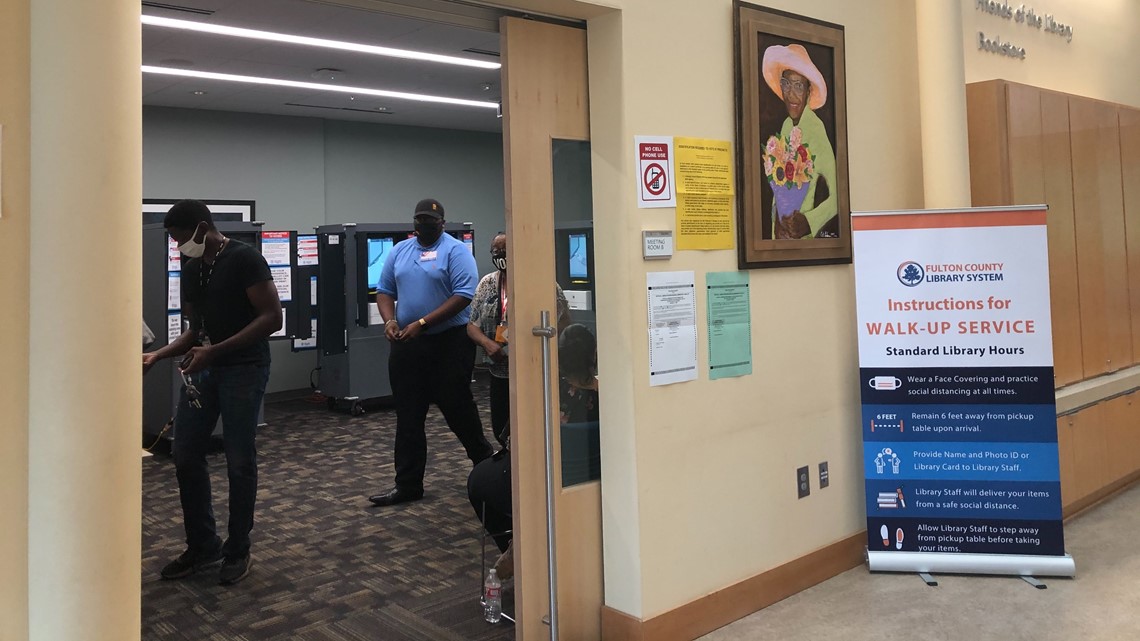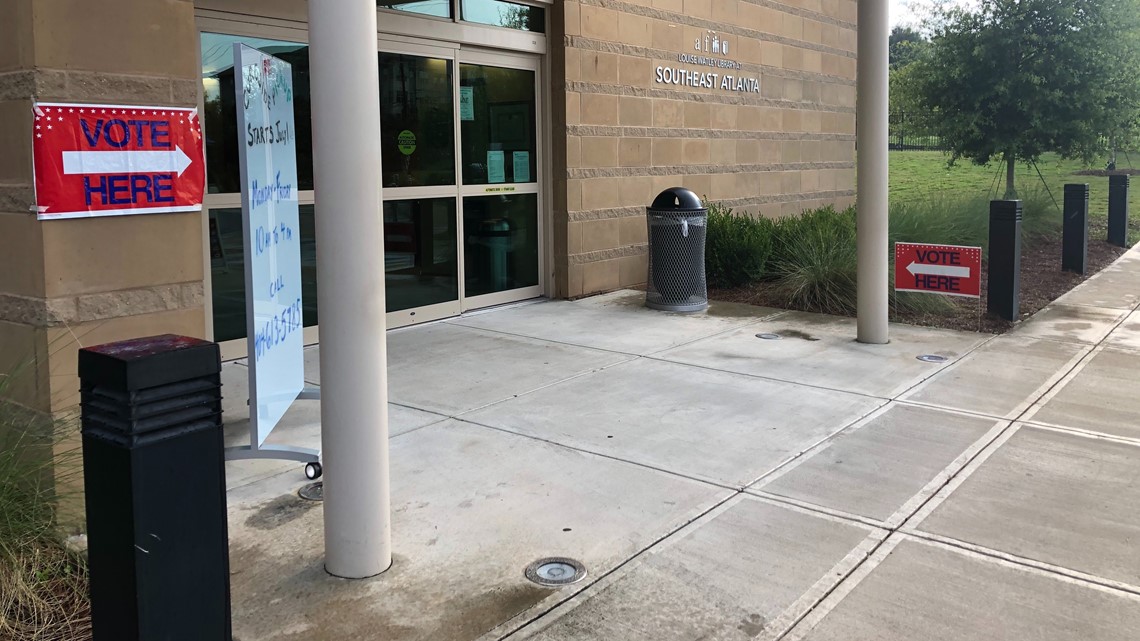 7:50 am | One of the big races being contested today in metro Atlanta is for Fulton County District Attorney.
7 am | The polls are open across the state of Georgia
Later this evening, we will have the latest and most up-to-date election returns as the votes are counted through the evening.