ATLANTA — Rhonex Kipruto came in at just nearly 27 minutes flat on Thursday to set a new record on a day as records fell across the board at the AJC Peachtree Road Race.
The 19-year-old Kenyan won with an unofficial time of 27 minutes and 27 hundreths of a second, breaking a record that had stood since 1996.
He cruised to the victory, beating second-place Bravin Kiptoo by almost half a minute.
He had declared before the race it was his intention to set the record, with $50,000 prizes on offer for new records in the 50th running of the Peachtree. Records also fell in the women's elite race and both the women's and men's wheelchair races.
Kipruto is a rising star in distance running and is the reigning under-20 world champion in the 10,000 meter race.
He also won the UAE healthy Kidney 10K last year in New York City and last September set a personal best just two seconds slower than the world record in a 10K, when he won a race in 26 minutes 46 seconds at the Prague Grand Prix.
"The run was very good," he said, despite the humidity being high.
He thanked "the cheerers, the people of USA, they have cheered me a lot and I thank them all."
The 50th AJC Peachtree Road Race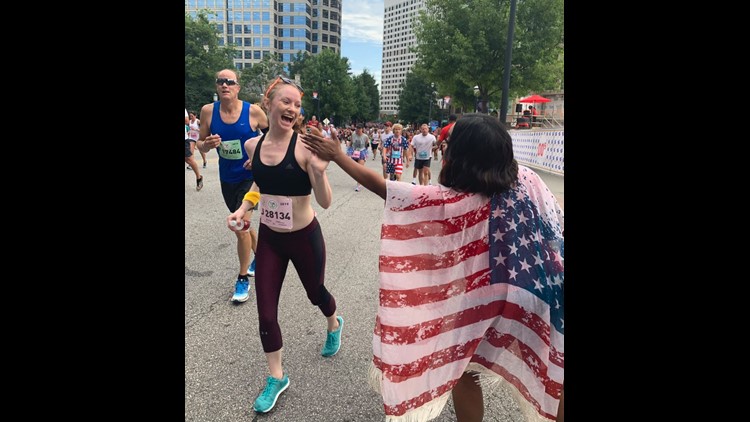 MORE AJC PEACHTREE ROAD RACE HEADLINES