FULTON COUNTY, Ga. — National Signing Day may yet have more to give to Georgia fans. Milton High School's Lebbeus "L.T." Overton, one of the nation's top junior prospects, revealed his top five college choices and announced he'd forgo his senior season of high school.
Overton, the No. 1 ranked player for the Georgia class of 2023 and No. 7 in the country according to rivals.com, will reclassify from the Class of 2023 to 2022.
He said he's considering between Oregon, Georgia, Texas A&M, Oklahoma and Ohio State. He added that he plans to decide around April.
According to rivals.com, the defensive lineman's top 12 picks were Alabama, Florida, Georgia, Kentucky, LSU, Tennessee, Texas A&M, Clemson, North Carolina, Ohio State, Oklahoma and USC.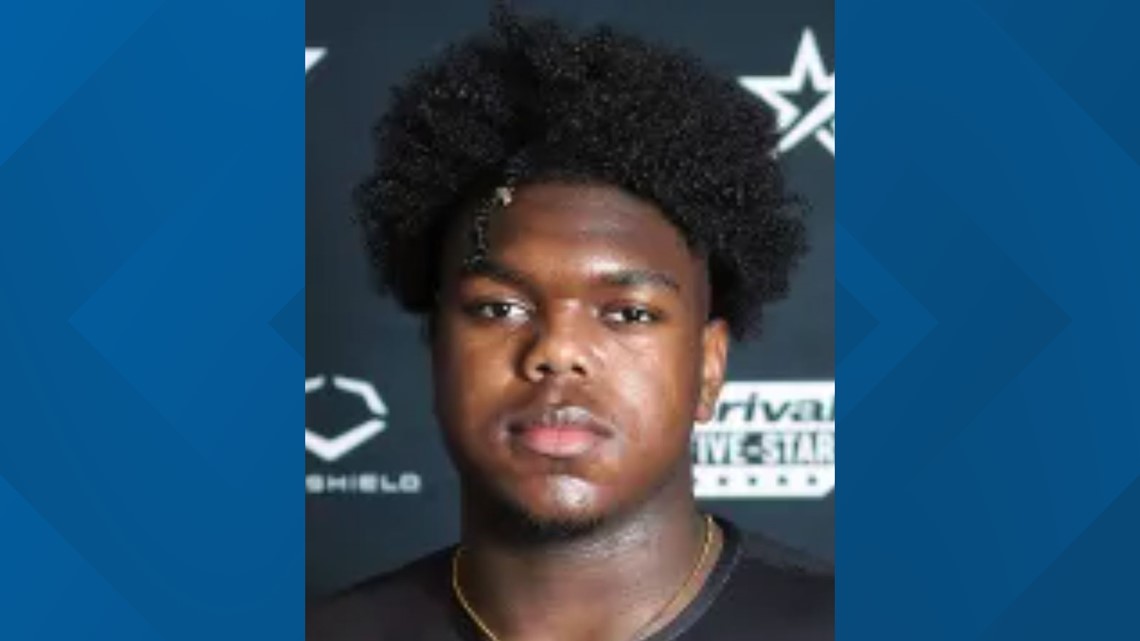 While Overton's local Georgia Bulldogs pulled off an upset victory over the Crimson Tide for a 2021 College Football Playoff National Championship win, practically perennial title holder Alabama remains a proverbial magnet for high ranking recruits. The pressure is on for Georgia to lock down another star recruit if the team plans to battle it out for another title, and nothing is certain yet.
Partnering with Born to Compete, 11Alive is speaking with Lebbeus "L.T." Overton on Thursday for his top five reveal and a Q&A.
Meanwhile, four-star defensive lineman Christen Miller from Cedar Grove High School - the top unsigned Georgia player for the class of 2022 - announced his decision to play for the Georgia Bulldogs on Wednesday. A breakdown of all of National Signing Day's top moments for the Dawgs can be found here.