ATLANTA — Portland Mayor Ted Wheeler made good on his bet with Atlanta Mayor Keisha Lance Bottoms on Friday, wearing an Atlanta United jersey around his city.
Atlanta United brought home the MLS Cup earlier this month with a convincing 2-0 victory over the Portland Timbers at Mercedes Benz Stadium.
The two mayors made the friendly wager before the game in early December. In a video, Wheeler suggested that if Portland had won the video, Bottoms would wear a Timbers jersey for a day and record a video congratulating the team.
"And if you win, I'll do the same for United," Wheeler said at the time.
Since Atlanta won the MLS Cup, Bottoms sent a customized Atlanta United jersey to Wheeler, complete with Wheeler's name emblazoned on the back.
"Congratulations, Mayor Bottoms, on an MLS Cup victory," Wheeler said in his video. "The Portland Timbers were fantastic, but Atlanta United FC prevailed. And a bet is a bet. So again, well done. And thanks for the personalized jersey."
VICTORY PARADE: Atlanta United crowned 2018 champs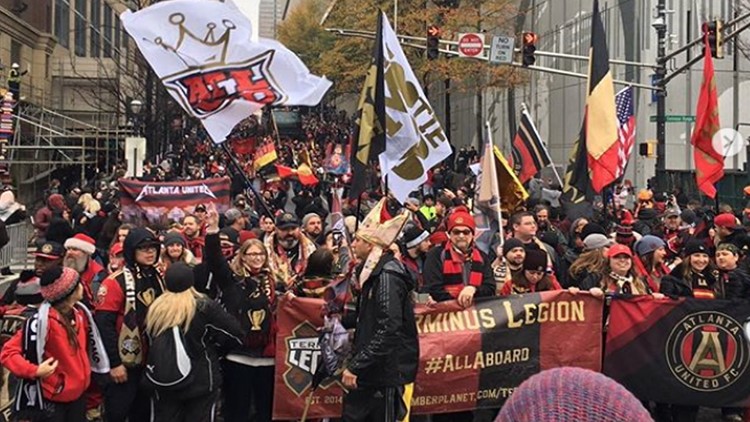 Atlanta United's next challenge is in the 2019 CONCACAF Champions League against some of the best teams in North and Central America, which begins in February.