Editor's Note: This story was last updated on Saturday, Sept. 24. For the latest on Ian, click here. For the latest weather, click here.
Tropical Storm Ian
Tropical Storm Ian continues moving west through the Caribbean Saturday. The storm will approach the Cayman Islands as a hurricane by Monday. By mid-week, it will be a major hurricane in the Gulf of Mexico.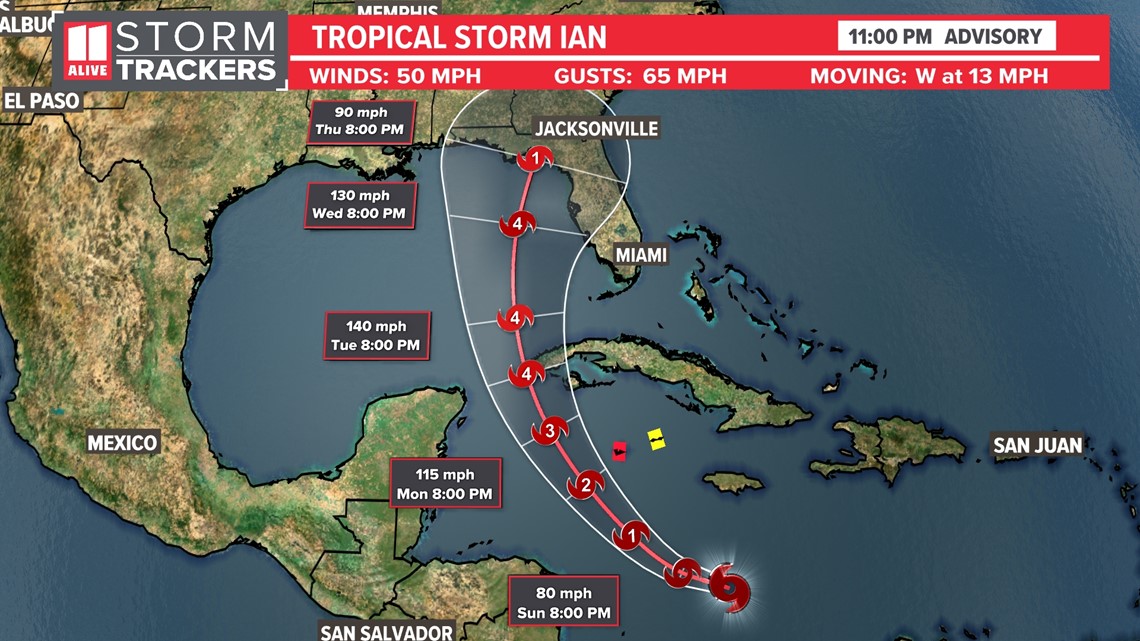 Spaghetti models still show a wide spread in where the storm could make its landfall.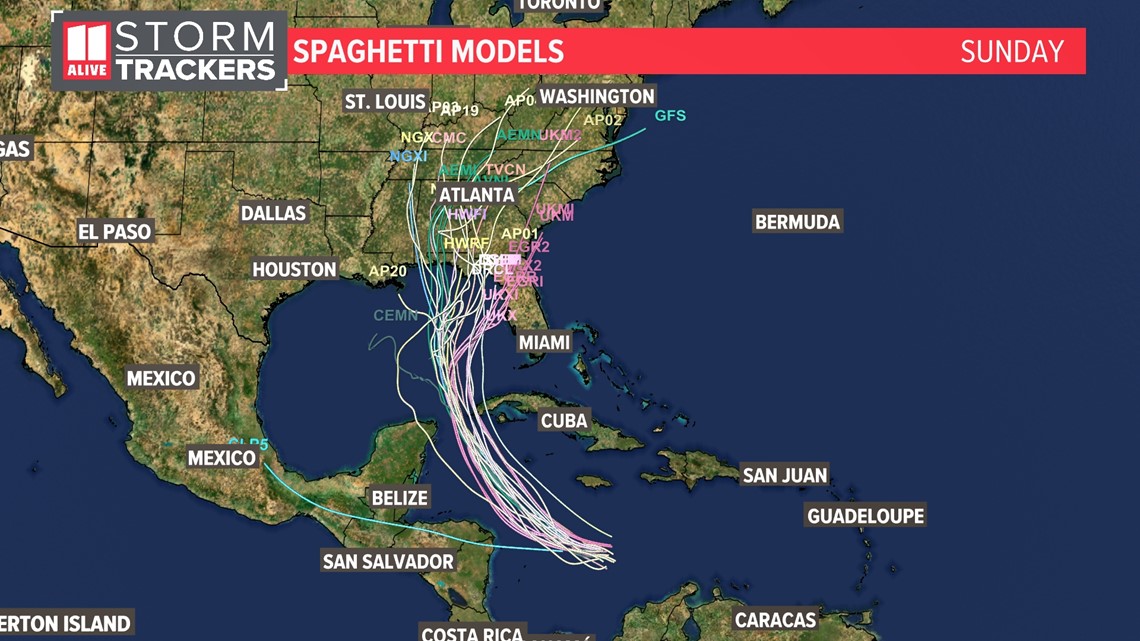 In fact, look at this deviation between two of our main global models - the ECMWF (European) and the GFS (American). The European model has landfall closer to Sarasota, while the GFS wants to carry the storm out to the Big Bend of Florida. That's a huge difference in who needs to prepare for significant impacts!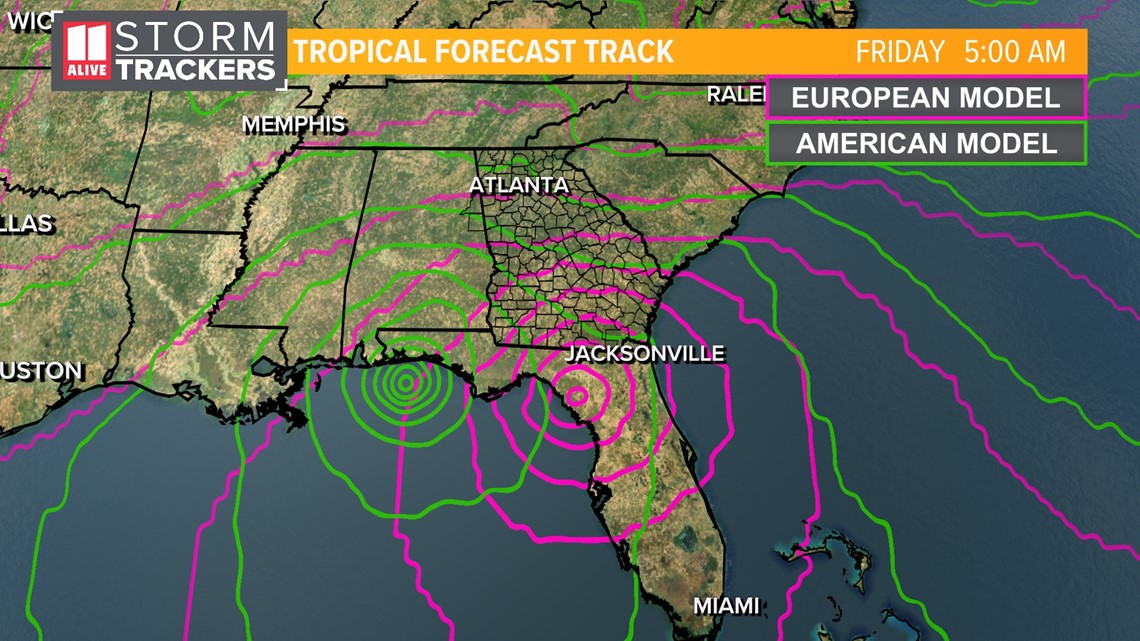 To help improve the forecast, several National Weather Service offices will be doing twice as many weather balloon releases each day for the next several days to get a better sample on the atmosphere ahead of the storm.
Ian will be steered northward near a dip in the jet stream. But it's the location and orientation of that trough (jet stream dip) that models are struggling to agree on.
We will be watching this storm closely as the storm could have an impact on our forecast next week.
Tropical Storm Gaston
Tropical Storm Gaston is near the Azores. It will also weaken and just be a fish storm as it pulls away from the Azores further west.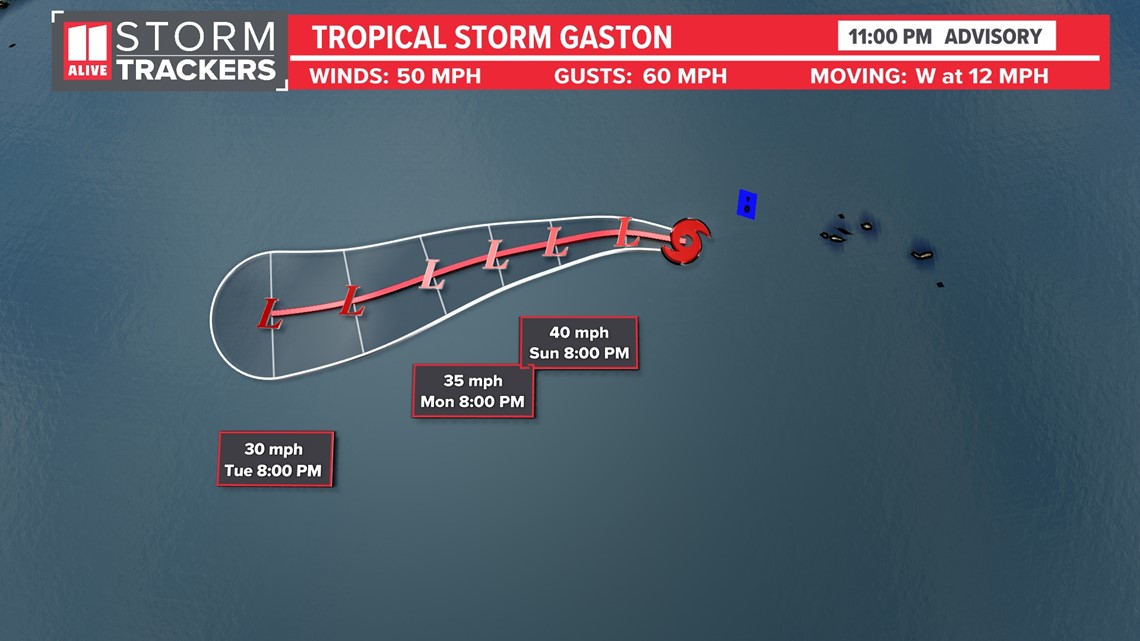 Tropical Depression Hermine
Tropical Storm Hermine formed off the coast of Africa on Friday afternoon, but it has now weakened to a tropical depression. The storm is forecast to have a short life. We will continue to watch it closely, but this is not forecast to impact the United States.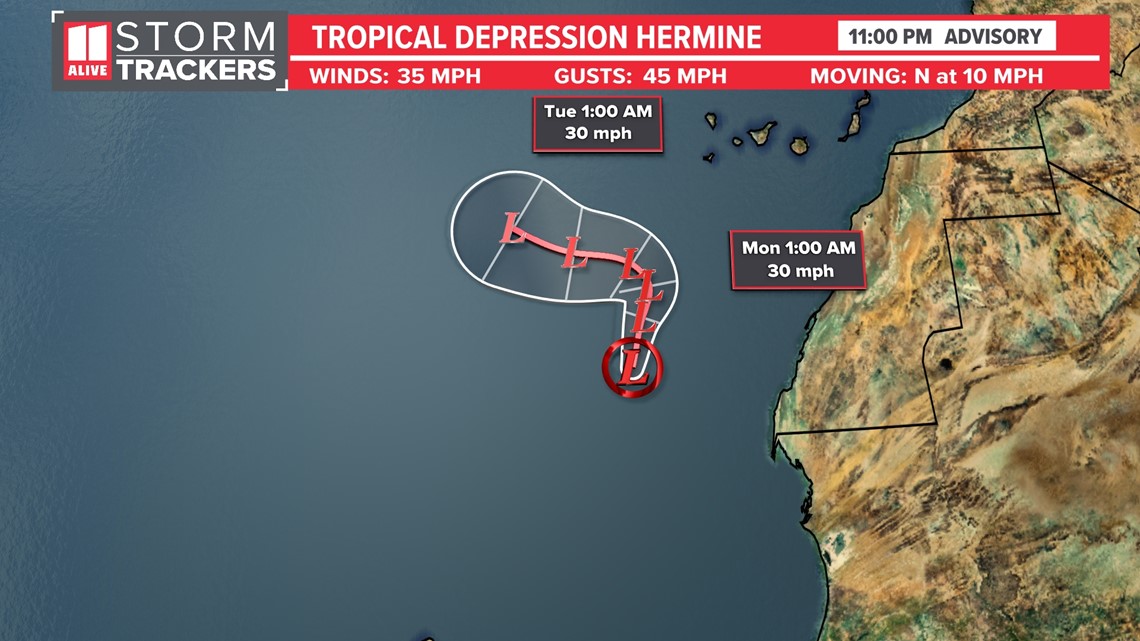 Another tropical wave in the middle of the Atlantic has a low chance for tropical development throughout the next five days.
The next named tropical cyclone would be Julia.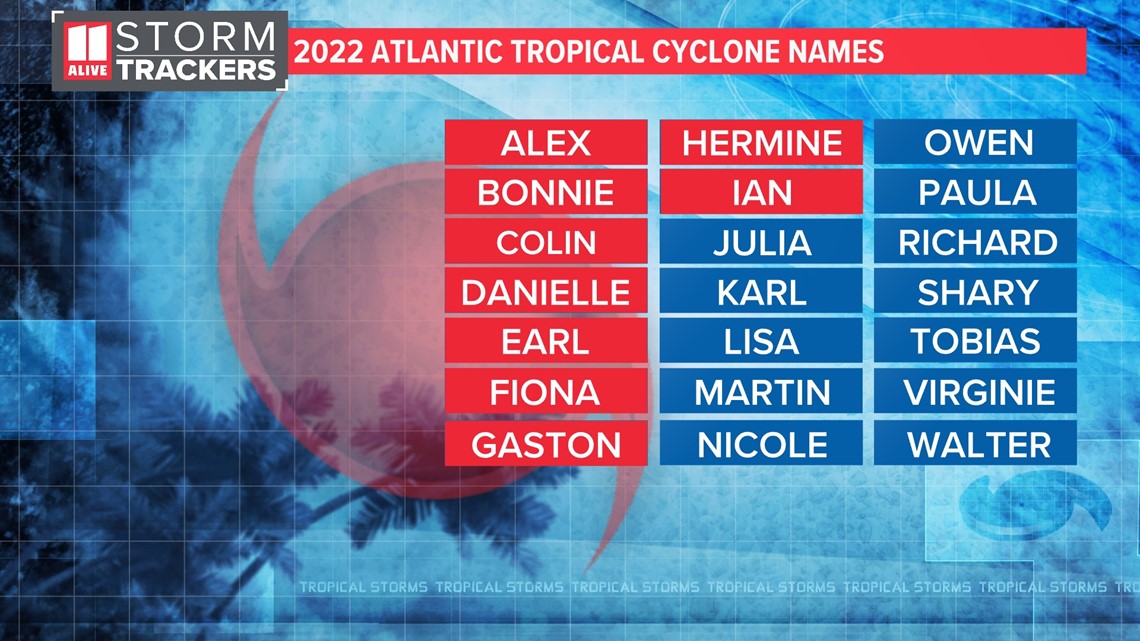 Hurricane Season historically peaks in early September. Activity in the Atlantic often remains very active through October as well. The season ends November 30th.