11Alive StormTrackers are following a Tropical Disturbance in the currently located about 160 miles west of Guadeloupe. The storm could reach tropical storm status later today.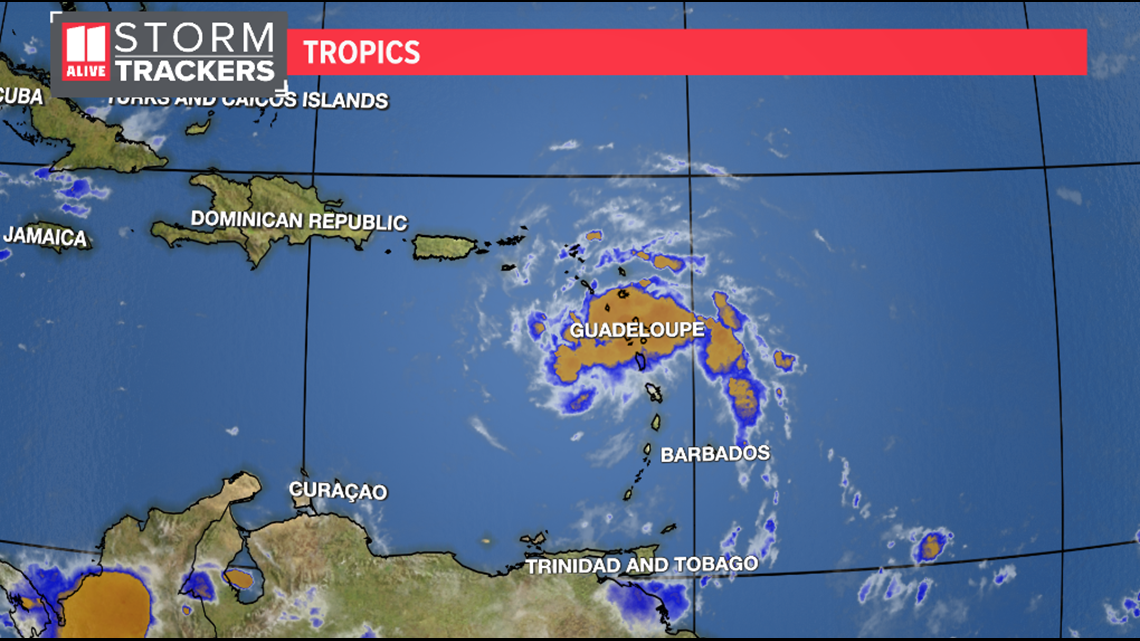 Stay up to date with the 11Alive weather team below.
5am Update. |
A tropical disturbance is currently moving over Antigua and Barbuda toward the British Virgin Islands. The system is moving toward the west-northwest at 18mph. Max winds are up to 35mph.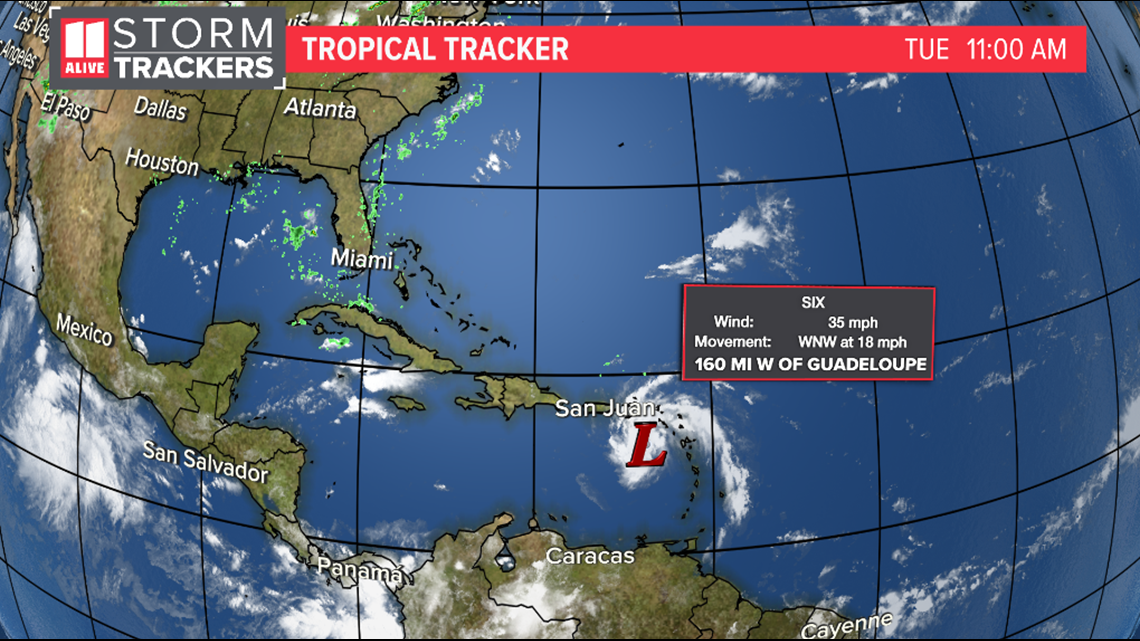 The storms is forecast to strengthen to tropical storm status later today. When the storm reach tropical storm levels, it will be given the name Fred.
The latest track from the National Hurricane Center takes the storm over the U.S. Virgin Islands and Puerto Rico late today and tonight, then near Hispaniola by Wednesday.
Long range models take the system just north of Cuba then bends up toward Florida's west coast by Sunday and Monday.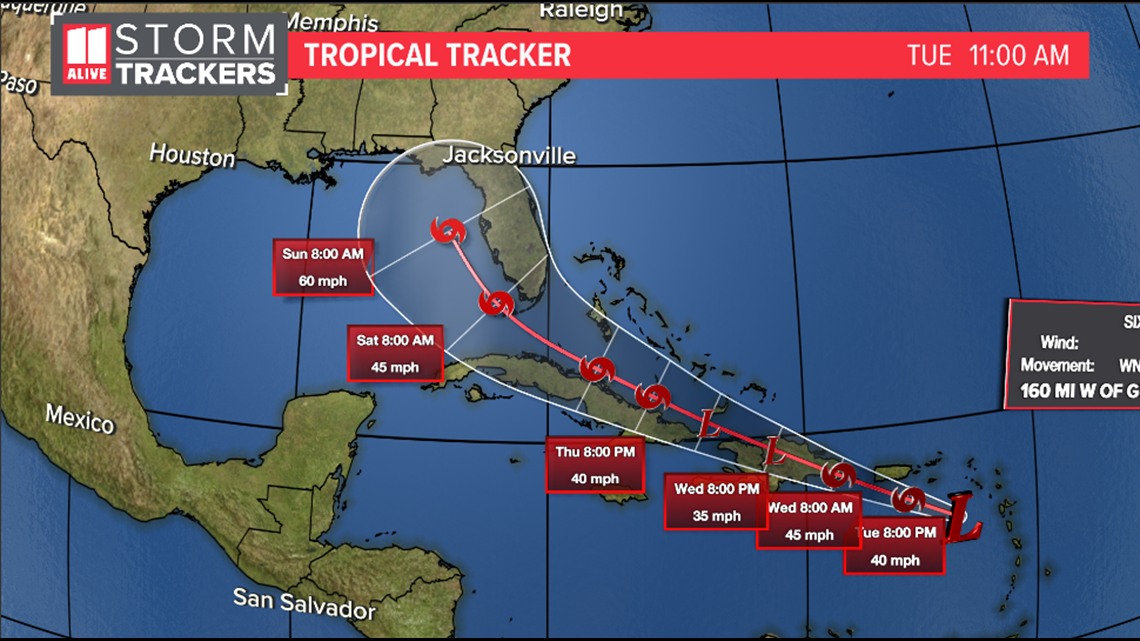 Currently there are tropical storm warnings in effect for Puerto Rico, the U.S. Virgin Islands, and the Dominican Republic.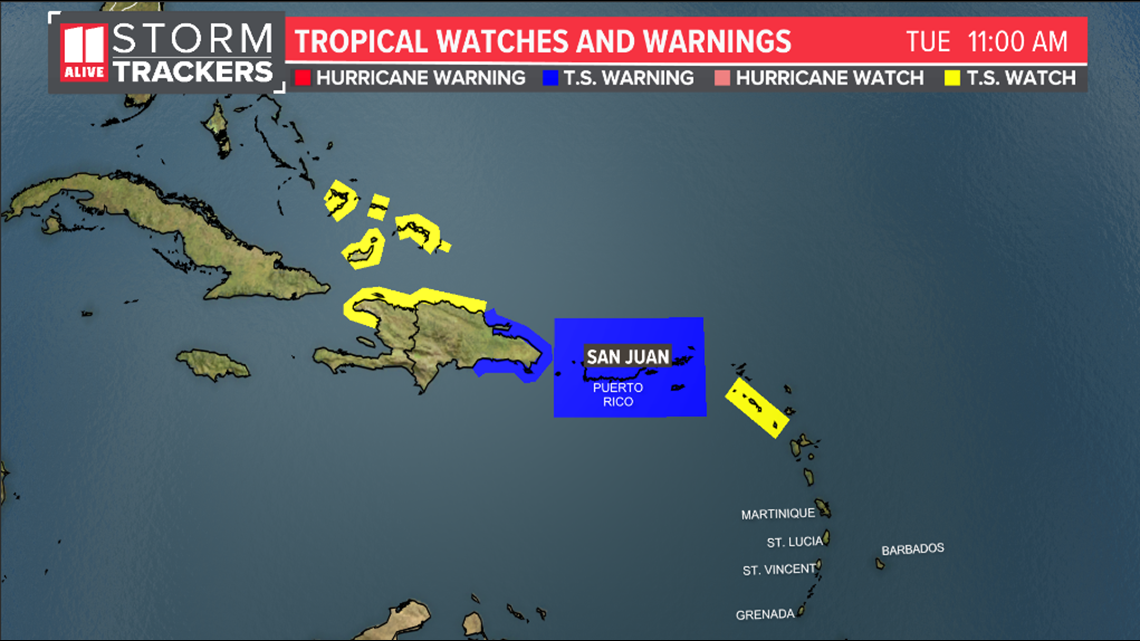 Stay with us for the very latest on this developing storm.
The next advisory will be at 11am.