ATLANTA — As the spread of COVID-19 continues to rise, life as we know it has changed drastically. Our day-to-day lives are now governed by terms like social distancing, shelter-in-place, and citywide curfew. Strict rules to game that none of us ever thought we would have to play.
However, Atlanta residents have not taken this lying down. In fact, local communities have had to become more creative in how they interact and 'connect' with their fellow man.
That is certainly the case in East Atlanta Village, where creativity is its middle name, some board members of the highly-popular East Atlanta Village Strut decided to do just that.
Inspired by the groundswell of community engagement activities popping up all over the city, the EAV Strut Board Members were inspired to create one of their own, in distinct East Atlanta fashion of course.
EAV Strut Board Member, Jeanne Fore had this to share with My East Atlanta News, "It's just something that represents us. It's not a blanket, generic thing that everyone is doing."
The Spirit Animal Scavenger Hunt was designed as a way for residents and families to engage with their community while sheltering-in-place. Although, instead of bears or hearts taped into windows, the Strut board members decided to use dragons, roosters, peacocks, and llamas.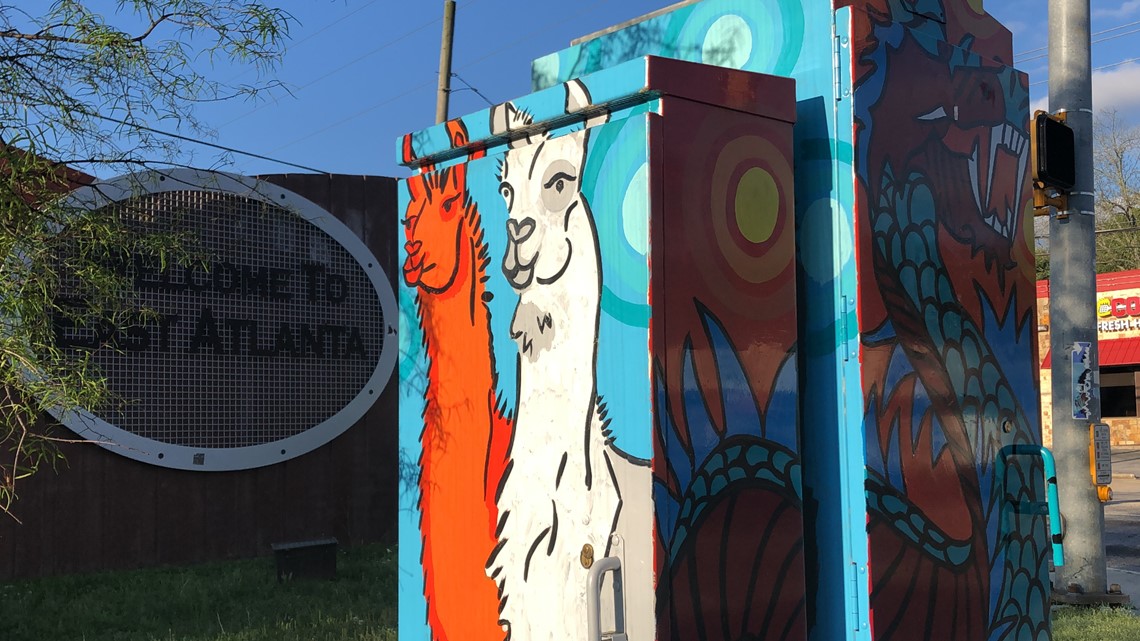 Over the years, this motley crew of animals has become EAV's unofficial mascots. Utilizing designs created by local EAV artist, Sydney Compeau of Blue Heron Studio, East Atlantans can print out one or more of the EAV spirit animals and place it in a window, in their yard, on a door, or anywhere else where it can be readily be seen.
Participants can print a free downloadable tally sheet and artwork, then mark down how many of each animal you see as you strut around the streets of East Atlanta. Remembering to observe the rule of 6-foot social distancing, of course.
"We're all in it together. We're still planning the Strut and we look forward to seeing all of our friends and neighbors come out when this is all over," Fore attests.
The East Atlanta Village Strut is still scheduled for September 26, 2020, in the Village. Click here for information about how to support the festival with a donation.
For a copy of the Spirit Animal Scavenger Hunt, click here or for more information about East Atlanta Village Strut, visit their website.
Want more East Atlanta news? Like us on Facebook.