The 20-year-old man accused of shooting and killing 14-year-old Sonja Harrison will remain in jail, after a judge found probable cause to charge him with her death, and the death of her unborn baby.
Souleymane Diallo, 20, is facing felony murder, second-degree murder, possession of a firearm during a felony, aggravated assault and cruelty to children, along with feticide for the death of Harrison's unborn child.
"Yes, she was pregnant, but she had a future," said her mother, Sonja Denise Harrison. "She was going to finish school and she was talking about going into the Army for her and her baby."
RELATED: 'She was smart. She was intelligent. She had plans.' Sister of teen killed by stray bullet remembers her
Harrison was babysitting her nephews at her sister's apartment at 532 Cleveland Avenue in southwest Atlanta on Nov. 19 when a bullet flew into the living room from the unit above, hitting her in the head. According to police, there were several other children in the apartment at the time, including a 1-year-old, 2-year-old, 4-year-old and 17-year-old.
Photos: 14-year-old shot in head, killed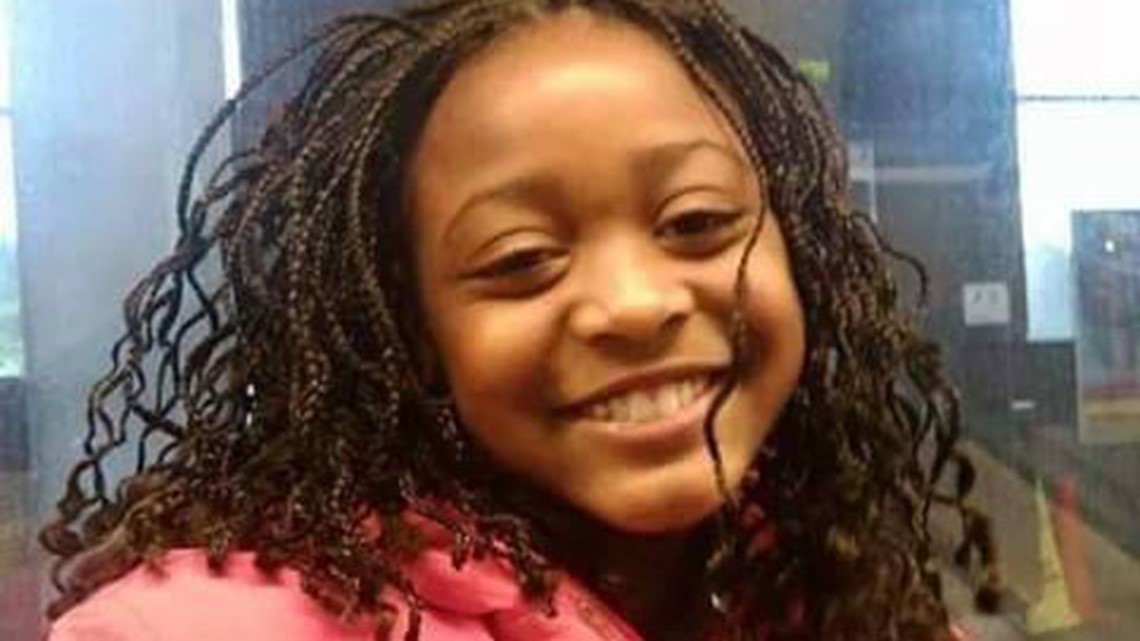 During a preliminary hearing on Friday, Atlanta homicide detective Calvin Thomas said Diallo, who goes by the nickname "Slaughter," was seen waving a gun around the Pavillion Place Apartments the day before the shooting.
RELATED: Man accused of shooting, killing pregnant teen could face life in prison, even if it was accidental
"He was ... just recklessly pointing the gun … not necessarily at anybody, but pointing it as if he was attempting to shoot," Thomas said.
A witness told police Diallo offered to let him fire the gun outside the apartment.
"Slaughter asked him, 'do you want to fire the gun?' (The witness) stated he did, and fired it one time," Thomas said.
On the day of the murder, Thomas said Diallo stopped by Harrison's apartment with another man before going to the apartment upstairs. Thomas did not provide detail about how well Diallo and Harrison might have known each other.
Sade Pruitt, Harrison's sister, told 11Alive she was familiar with Diallo's name, although it's unclear if he lived in the apartment above.
RELATED: 'They took my baby's future': Stray bullet kills pregnant 14-year-old, family says
"I knew him, but I didn't know him, knew him like that," she said. "I hope he never gets out, cause he really did some damage."
Photos: Family, friends hold vigil for murdered 14-year-old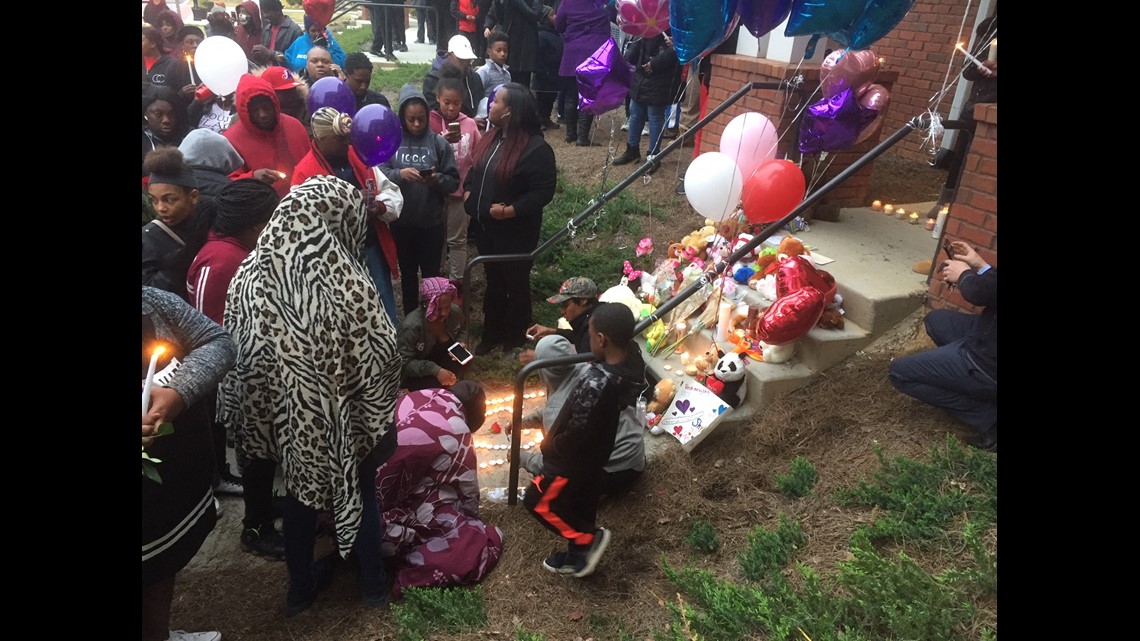 Thomas said the deadly shot was fired within two minutes of Diallo entering the upstairs apartment.
"(The) witness stated the accused was trying to place a gun in his pocket when the gunshot went off," Thomas said.
Diallo allegedly took off after the shot was fired, but met up with the witness later in a wooded area near the apartment.
"Slaughter pulled the same gun and pointed it to the back of his head and told him if he snitched, he would kill him," Thomas said. "He made him strip and take off all of his clothes."
The state argued that Diallo possibly asked the witness to strip in order to leave him stranded in the woods. However, the witness ran naked to a gas station nearby, the detective said, which was captured on surveillance video.
A week later, the witness contacted police. At the same time, for some unknown reason, Diallo showed up at the police station as well, stating he wanted to talk. He was put into an interrogation room.
"I brought him in and we went over it again. I said, 'You called me while I was interviewing someone, you told me you wanted an attorney, is that correct?'" Thomas said. "He said, 'yes.' I said, 'OK, well, you're free to go."
Thomas said Diallo went to the police department without a gun and had not been identified as the shooting suspect at the time. Since there was no warrant for his arrest, he was free to leave.
As police built their case against Diallo, two witnesses identified him in a photo lineup and an arrest warrant was issued for his arrest. Diallo was arrested on Thanksgiving day.
Fulton County Jail
During Friday's court appearance, Diallo sat quietly beside his court-appointed attorney, shifting in his seat while wearing handcuffs. He often held his head in his hands, shaking his head.
Harrison's family was also in the courtroom Friday, but did not make a statement to media.
If convicted of all counts, Diallo could face life in prison for Harrison's death.