CONYERS, Ga. — A line of storms that passed over the metro Atlanta area hit the city of Conyers especially hard.
RELATED: UPDATES: Severe weather moves through northeast Georgia counties
A bridge at Eastview Road and Norton Road is shut down after water from Boar Tusk Branch Creek completely flooded the roadway.
At a home on Johnson Road, a driveway was completely washed out. The home is close to Almand Creek, which experienced a rush of water during the storm.
Storm washes away driveway in Conyers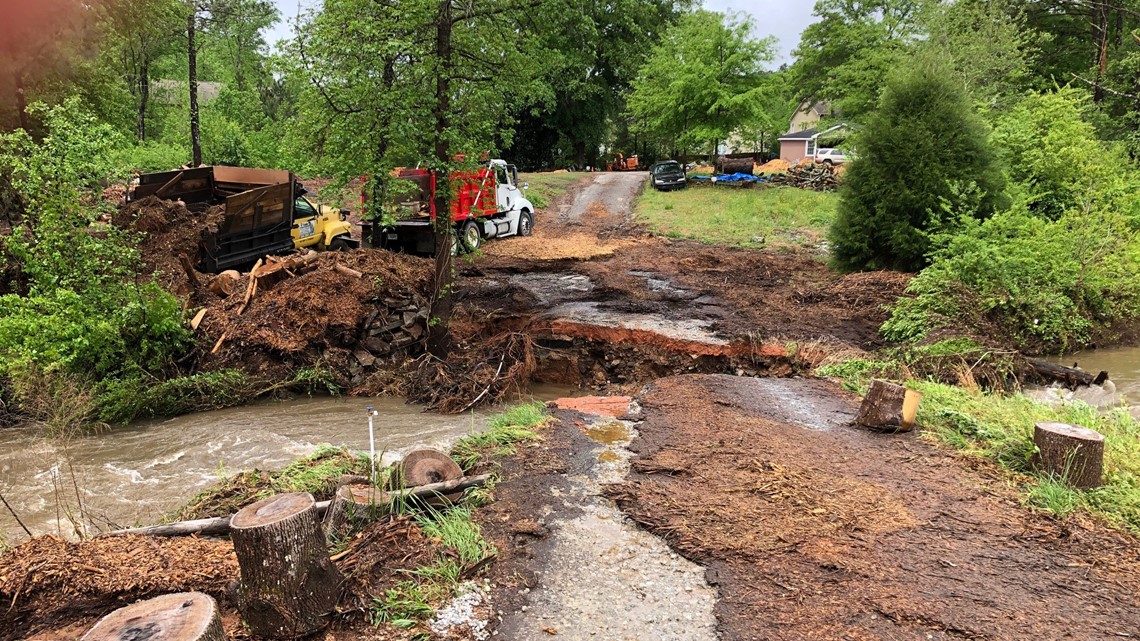 Public Works crews attempted to clean up the mess across the region.
Sign up now for the free 11Alive News app to receive updates on this potential severe weather.
WATCH VIDEO OF SEVERE FLOODING IN CONYERS
Severe thunderstorm images from April 19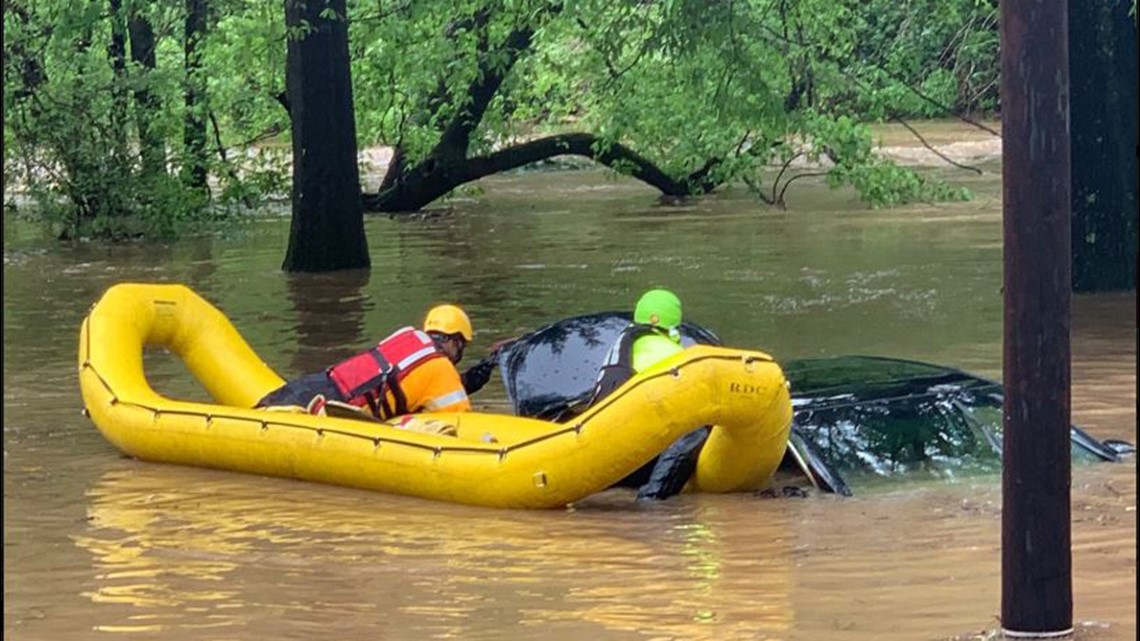 MORE |
READ: 4 things you can do now to prepare for severe weather
RELATED: Understanding severe weather: What's a Marginal Risk, what's a Slight Risk?
► Check the latest Atlanta Weather Forecast here
► UPLOAD | Send us your weather pictures here
► Download the FREE 11Alive News app now in the iTunes store or on Google Play.
► POWER OUTAGES CHECK | Georgia Power customers, check here. Georgia EMC customers check here.
► Have a news tip? Email news@11alive.com, visit our Facebook page or Twitter feed.