RIVERDALE, Ga. — After 11 decades of life, Maggie Kidd has died at the age of 114. Born on December 8, 1904, she was just five months from her 115th birthday.
Kidd's daughter Rosalyn Powell said, "When asked what her secret to her longevity was she would always give honor to God. It was such a blessing to have her in our lives for as long as we did."
11Alive was there to celebrate Kidd's 112th birthday where she told us that she thanks God and unconditional love for her long life.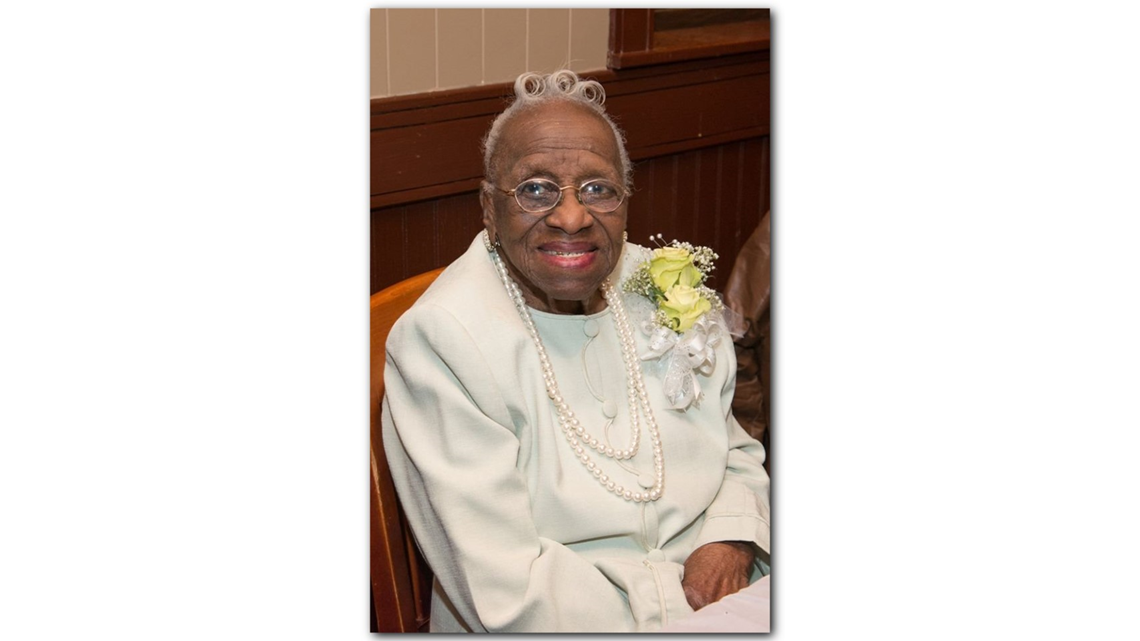 In March, the Georgia House of Representatives honored her as the longest living resident in the state, the oldest African American person in the United States, and the 10th oldest person in the world.
Kidd's memorial service will be held on Saturday, July 13, 2019, at noon at Mt. Zion Baptist Church, 388 Stephens Salem Road, Stephens, GA. Jones Funeral Chapel in Crawford, GA will also hold the viewing on Friday, July 12 from 1:00 pm – 2:00 pm.