DUNWOODY, Ga. — Dunwoody Police have a warning for the public after a driver was clocked going 113 miles per hour on I-285 Monday morning: "It is NEVER okay to drive 113mph."
And the speeding was observed through a construction zone, no less.
According to a Facebook post by the Dunwoody Police Department, an officer pulled over the driver during the morning rush hour. The department told 11Alive in an email it happened about 7:20 a.m. at Chamblee Dunwoody Road on I-285 East.
"The driver was arrested and transported to Dekalb County Jail for Reckless Driving and Super Speeder," the email said.
The Facebook post noted: "As many are aware, GDOT has plans in the near future to remove the lane reduction in the area of I-285 eastbound. We are all excited and hopeful that this will improve traffic conditions! However, let us all contain our excitement and remember the rules of the road."
The post included a picture of the officer's radar gun flashing the 113mph speed.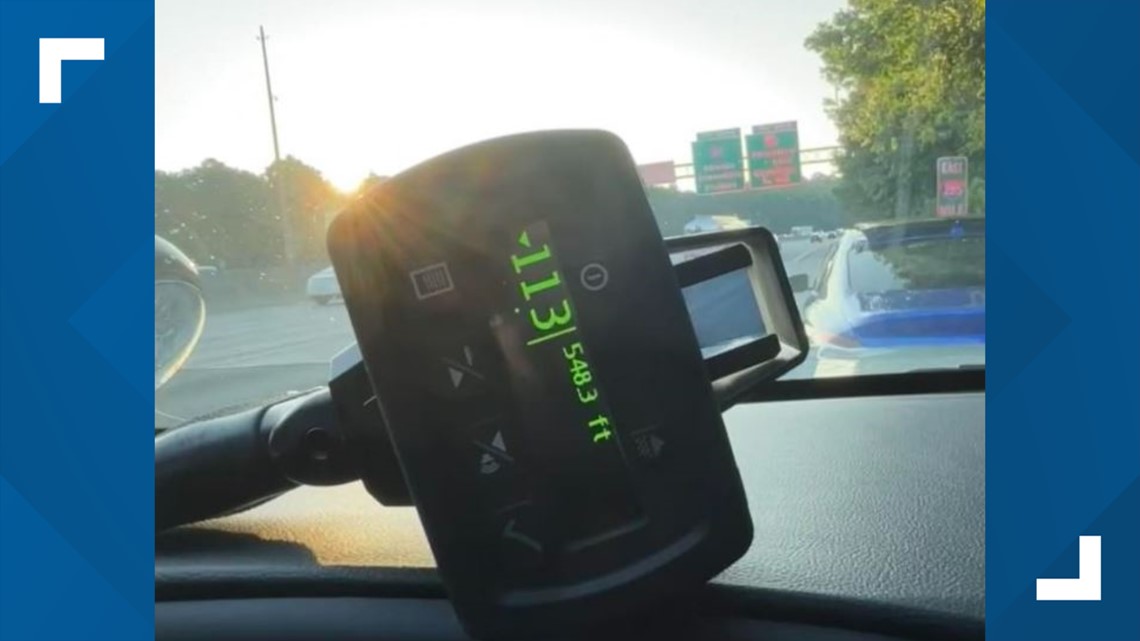 "If you choose to make this mistake, you may end up in a predicament with one of our traffic enforcement units," the post added.
News happens fast. Download our 11Alive News app for all the latest breaking updates, and sign up for our Speed Feed newsletter to get a rundown of the latest headlines across north Georgia.