MARIETTA, Ga. — The Marietta City Schools superintendent unveiled his plan Tuesday to make sure the district's media center collection is appropriate for children.
Dr. Grant Rivera told a crowded room of school board members and concerned parents he's already meeting with school leaders to gather their input. He said he's making that decision not only as the superintendent — but also as a parent.
"I don't ever shed that perspective and responsibility as I serve," he said. "I acknowledge the policy that exists and I acknowledge an opportunity to do better."
School board members passed a directive 5-2 outlining the steps they'd like to see. It's not a policy change, but rather a suggested path as they undergo the review process mainly targeting books with "sexually explicit" content.
"This was not intended to be a book ban. This was not intended to be a policy," board chairwoman Kerry Minervini said. "This was intended to start discussions amongst the Board of Education, the district, Dr. Rivera and our community stakeholders about what we want this process to look like going forward."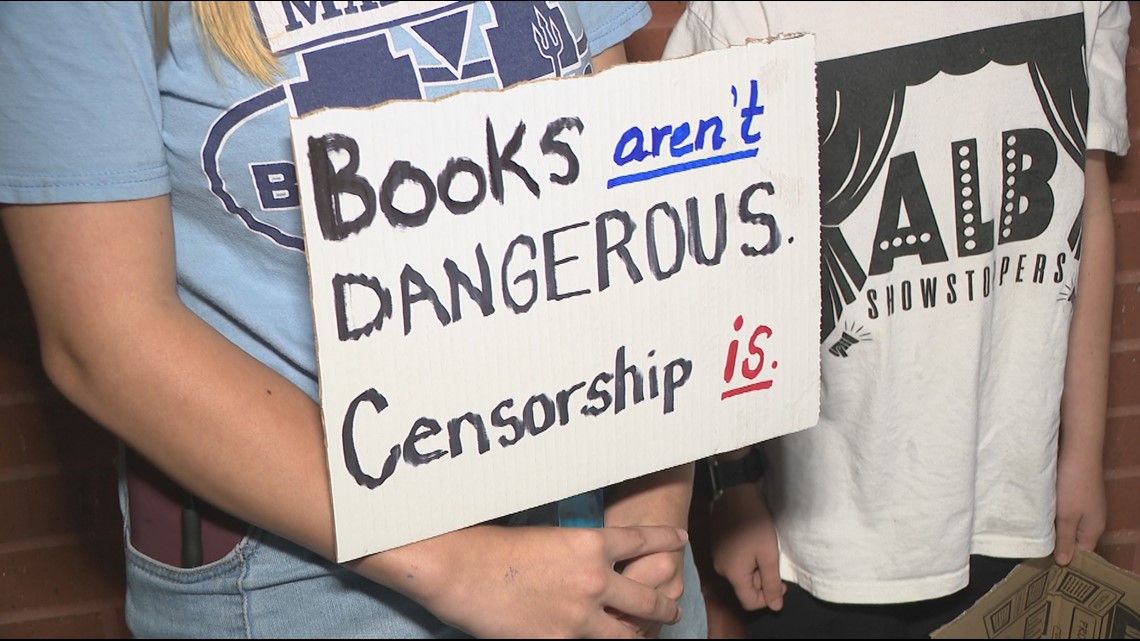 Minervini was among the five board members who voted in favor of passing the directive Tuesday night.
"In Marietta, we're trying to get people to coalesce around getting together and having these discussions so that we can come up with the most appropriate definitions and the most appropriate ways to protect our children from things that people don't want them to see," she said.
District leaders said parents already had an option to challenge books they felt were inappropriate for school libraries. This directive creates a path for the district to review and remove books while allowing parents to challenge those decisions.
The superintendent said he had a three-step process in place for reviewing the existing 20,000 books in the Marietta City School system.
"My concern is that they're just going to remove whatever books they don't agree with," parent Courtney Bellman said. "Just because one parent disagrees with a book... doesn't mean that no kids can read it. That's just unacceptable to me."
She and other parents filled the room at Tuesday night's work session.
"Vague policies like this really just end up being swords to harm people who are already marginalized," parent Kayla Sergeant said. "I don't see any reason why there should be a unique attack on sexually explicit material or any kind of sexual content when there's not an attack on violent content or murder or homicide or any other sort of dangerous type of literature that we might be concerned about."