GWINNETT COUNTY, Ga. — Within 14 hours, Gwinnett County Police were called out to two separate scenes --- that are walking distance from each other -- where two people were found dead in vehicles.
Sgt. Michele Pihera of Gwinnett Police said around 12:44 p.m. on Wednesday, investigators were called to The Mall Corners Shopping Center. This is located at 2131 Pleasant Hill Road.
A tow truck driver called police after someone approached them, saying they believed a person had been shot inside of a blue Chevy pickup truck. Crime scene tape now ropes off the area where a man's body was found.
Pihera said the blue truck where the victim was found has bullet holes on the driver's side door. However, officers are still trying to determine how he died.
"It's possible that it's a gunshot wound, but we'll have to wait for the medical examiner's office to confirm," Pihera said.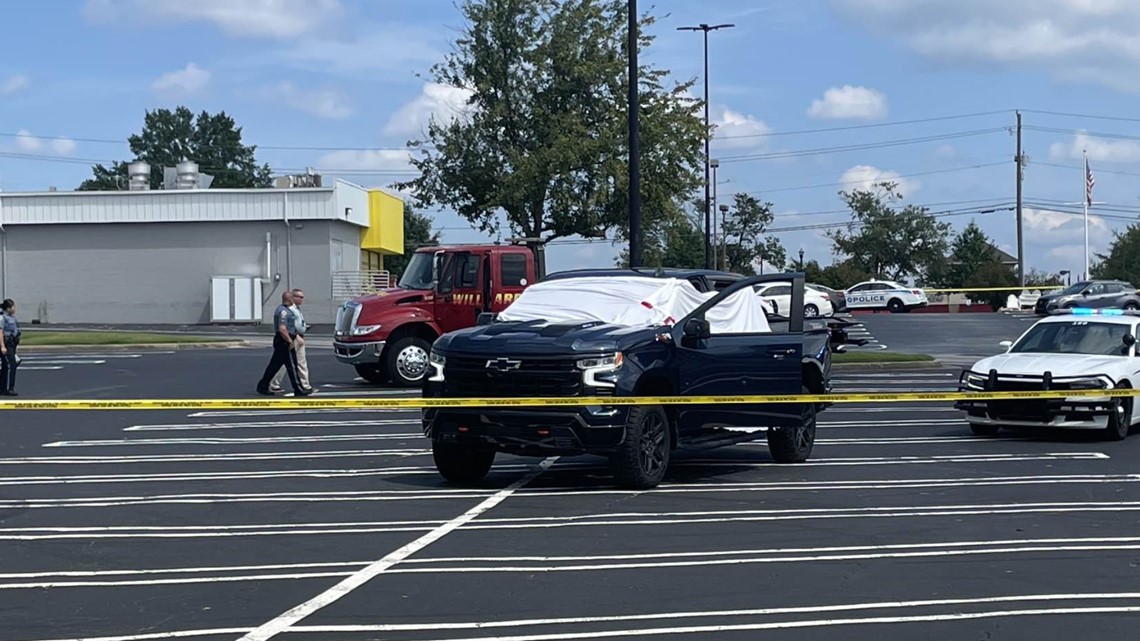 What's also not clear is the motive. Police have a person detained as they work to learn more.
"As officers were responding, they got a possible suspect description of what the suspect was driving as he or she was fleeing the area. Our officers were able to track down that person of interest and they have subsequently placed that person of interest in custody near DeKalb County, which borders our west precinct."
Right now, they are not calling this person a suspect. They are working to question them about what happened; no charges are pending at this time.
"We're working to determine if in fact that person was involved, if they're a suspect or maybe even just a witness," Pihera said.
While police look for clues in this case, they are still investigating the homicide that happened less than a half mile away. A body was found in a trunk at that scene the night before. The map below shows the locations where both scenes occurred with red markers.
Tuesday night, officers received a call about a suspicious person inside a car around 10:50 p.m. The caller told the police they believed a person was dead inside the car. Police arrived outside the Jeju Sauna, which is located at 3555 Gwinnett Place Drive, where they found the body in the trunk. Homicide detectives and medical examiners responded to the scene to gather more information on what led to the person's death.
"Though this incident happened just walking distance from yesterday's person deceased call, there's no indication now that the two incidents are related," Pihera said.
Both cases are still under investigation.
News happens fast. Download our 11Alive News app for all the latest breaking updates, and sign up for our Speed Feed newsletter to get a rundown of the latest headlines across north Georgia.